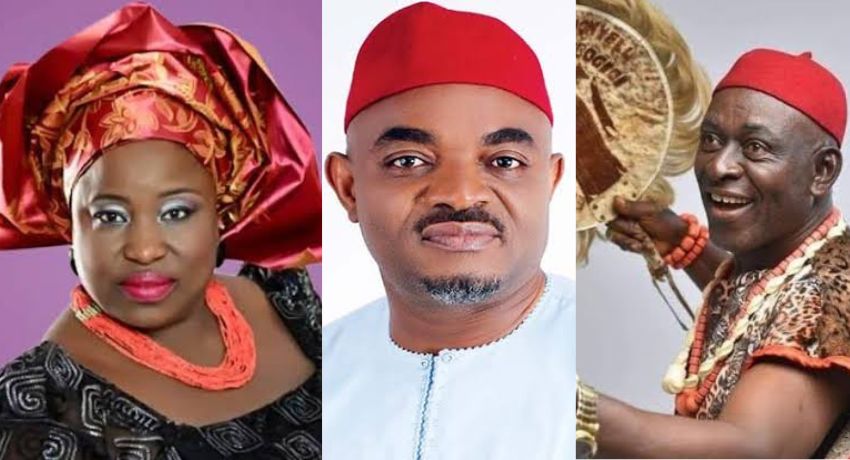 Veteran Nollywood actress, Cynthia Okereke has sent her appreciation to God almighty for his divine intervention in helping her out of the hands of the kidnappers.
The actress also thanked all those that sent their prayers and contributed in her release and that of her colleague, Clemson Cornel.
Read Also: Kim Kardashian and ex Kanye West are 'very civil' and have been coparenting very well following public feud'
Cynthia Okereke broke her silence in a video that has been making the rounds on social media and thanked the supporters, security services, coworkers, and other stakeholders that helped with their release.
She claims that during their seven days of imprisonment, they were not given any food.
Her remarks;
"No water or food for a week"
Watch video below;
The actors who were kidnapped on their way back home from a movie set located in Enugu state.