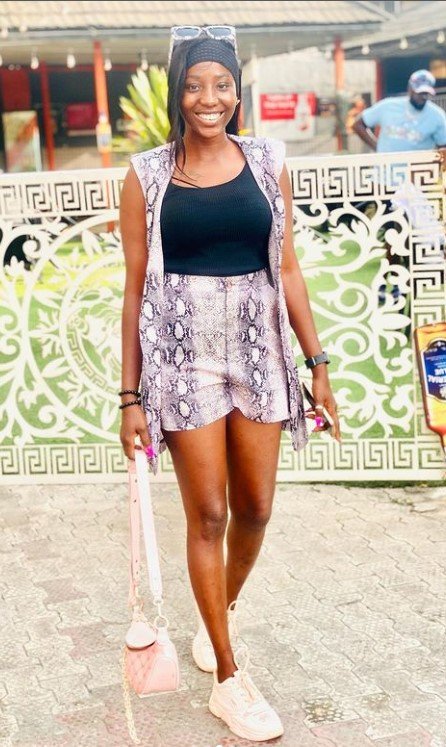 The Nollywood industry has been thrown into a state of mourning following the death of one of its promising actresses, Akingbemisola Dorcas on Friday, the 24th of March, 2023.
According to reports, Anjola, 33, was diagnosed with the ailment in 2021. As a result of this, she travelled to Dubai, UAE for chemotherapy which lasted about 6 months.
After her medical treatment in Dubai, she came back to Nigeria cancer-free and continued her acting career. However, tragedy struck on Friday, the 24th of March after Anjola complained of memory loss and headache.
She was rushed to the hospital, but, unfortunately, Anjola was pronounced dead.
The tragic news was shared by the late actor's colleagues, Itele and Zainab Balogun who mourned her on their Instagram pages.
Taking to Instagram to mourn, Bakare shared her last moments with Dorcas. She fondly recalled praying together with her and the deceased assuring Bakare that she would stay strong and encouraging her to do the same.
Bakare also remembered the promises they made to each other, their photoshoots, and the plans they had. She questioned what would happen to the generous donation made by their male colleague, Ibrahim Yekini, better known as Itele.
She wrote:
"My Own GBEMI is sleeping. She said we will talk later. AKINGBEMISOLA. Remember how we prayed together. Remember How I said you were God's favorite. You promise to stay strong for me, you even consoled me to stay strong for you. Remember your priorities, our photoshoots. The plans, iya that job we wanna do!
Baby stop slumbering. This was not how we said it, that huge money @iteledicon01 sent you last week okay how do we do it now?
Wait you said you well keep me posted, is this it??? Wait are you telling me the only thing I will hold on to is my birthday wish from you? Wow AGBEKE DIDE O.
Don't let people say I am chasing clout I DIDE O.
I can't do anything on this set now, GBEMI I am waiting for your call. Ok, wait I have gist for you. Somebody tap me GBEMI IS NOT DEAD. Ose Okomi oya DIDE. DIDE o. GBEMI DIDE".
Meanwhile, other celebrities including Kolawole Ajeymei, Olayinka Solomon, Itele, Nkechi Blessing, Owooniran Rasak, Kunle Afod, Mustapha Sholagbade, Kiki Bakre, Biodun Omoburty, Kayode Adebayo, Jamiu Azeez, Wunmi Ajiboye, and others mourned Anjola's death.
Kolawole Ajeyemi, on his path, urged his fans to live carefully as life can be taken anytime.
He wrote
"I'll keep saying it, nothing in this world is forever; We all work and struggle so hard on a life that can be taken anytime, it's all vanity upon vanity. Good night Gbemi"
Read Also: Legendary football commentator John Motson passes away at 77