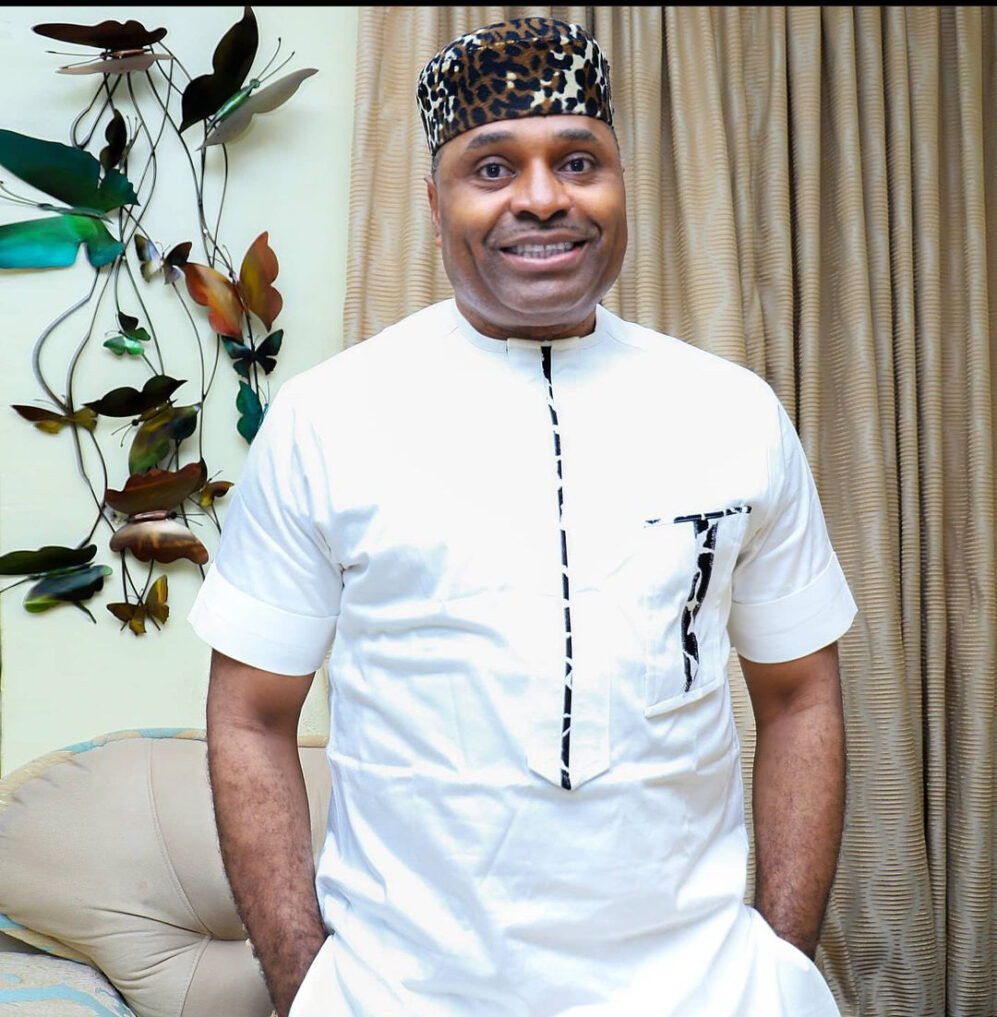 Nollywood actor Kenneth Okonkwo has resigned his membership from the All Progressive Congress (APC) political party.
In a press statement released on his official Instagram page, on Monday, 11th July, the seasoned actor cited the decision of the ruling party to field a Muslim-Muslim presidential candidate for the 2023 elections as a major reason for his resignation.
READ ALSO: Johnny Depp Did The Unthinkable To His Ex-wife, Amber Heard – See Details
He also cited that he resigned in the interest of equity, justice, fairness and peaceful co-existence among Nigerians.
The statement titled, 'RESIGNATION FROM THE ALL PROGRESSIVES CONGRESS (APC) reads,
"Recall that I joined APC because of its Constitutional vow, as true Progressives and Patriots, to eliminate all forms of discrimination and social injustice in Nigeria, thereby building a nation which will guarantee equal opportunity for all and ensure mutual and peaceful co-existence among Nigerians

Recall that we have lived up to this vow in our ward by ensuring that the Chief Imam of Army Barrack Mosque, who is a member of our ward, is carried along, as an executive member of our ward and his input is carried along in all we do, under my leadership of the ward,

Those ideals are now alien to the APC, with their unfortunate decision to paint our Muslim brothers in a bad light, by insinuating that the Muslims in Nigeria will not accept or vote for a Northern Christian as Vice-President to pair with a Southern Muslim If Muslims could vote voluntarily for Southern Christian Presidents, it is then a fallacy to insinuate that they cannot accept a Northem Christian Vice-President. This will permanently destroy the political viability of Northen Christians in Nigeria, if allowed to stand.

This is in addition to their failure to protect the lives and property of Nigerians which should be their primary responsibility. The economy is also in tatters.

Being the convener of the Campaign for Equity and Justice in Nigeria, and as a former member of APC Presidential Campaign Council, which resisted same religion Presidential ticket in the past, I can no longer continue to lend my name to these abnormalities in the interest of mutual peaceful co-existence, integration and progress of our beloved country, Nigeria.

I, therefore, resign my membership of the All Progressives Congress to enable me focus on building the Nigeria of our dream with the motto: Unity and Faith, Peace and Progress.

Please accept the assurances of my warmest regards and best wishes."
Glamsquad recalls that the APC presidential aspirant, Senator Bola Ahmed Tinubu while on a visit to Daura, announced a former two-term Governor of Borno, Kashim Shettima as his running mate.
Shettima is currently representing Borno Central in the National Assembly.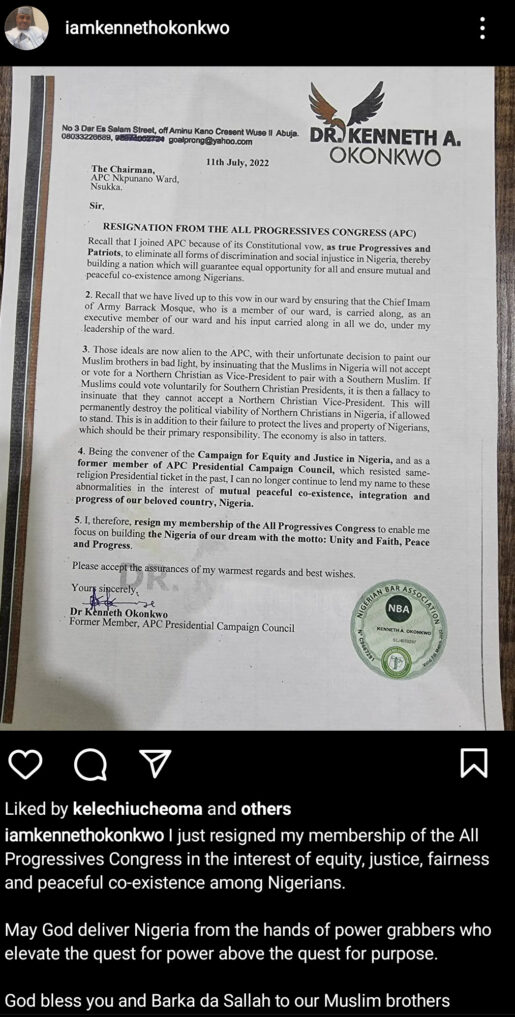 READ ALSO: Check Out 10 Celebrities Who Have Complained About Being Famous