Nollywood actor Gideon Okeke has called attention to a crucial detail that needs to be perfected by Nollywood directors, make-up artists, and stylists.
Okeke, on his Instagram stories noted that the practice of creating synthetic hair and beards have not yet been perfected by make-up artists in the film industry. Among other things, he emphasized colour and texture.
The father of two also pointed out that perfection is achievable.
He wrote:
"Nollywood… We are yet to perfect this artificial hair and beard thing o. I know makeup and hair department fields some of the best hands in the business but fam… we still ain't got it right. The texture, the color etc… We may need a whole Masterclass for that".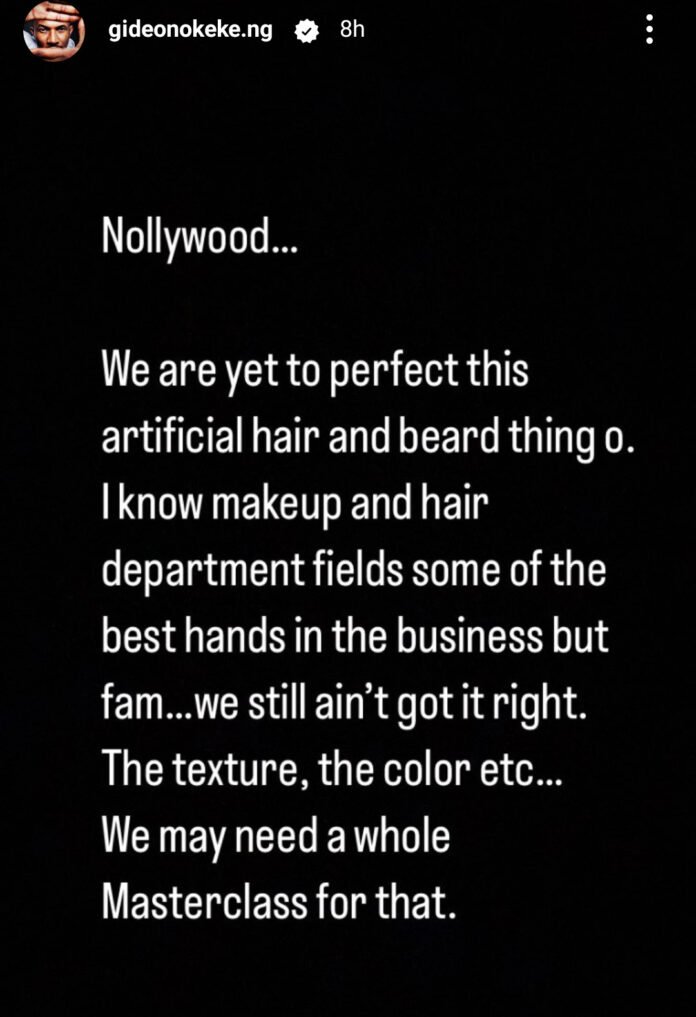 Read Also: Femi Otedola gifts daughter DJ Cuppy £5,000,000 house for her 30th birthday