Nigeria comedian, Bovi made a revelation while talking with his fans on Instagram during a question and answer session with fans and followers.
A fan asked Bovi who has been his most steadfast ally since launching his comic career in the entertainment industry.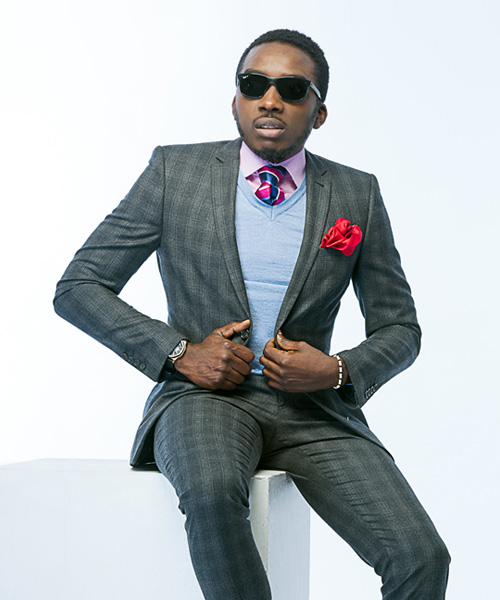 Bovi reacted with a photo of his wife, referring to her as the witch who has been his staunchest supporter.
When asked if he could marry a second wife, Bovi explained that he woke up in the middle of the night to discover his wife staring at him.
See screenshots below;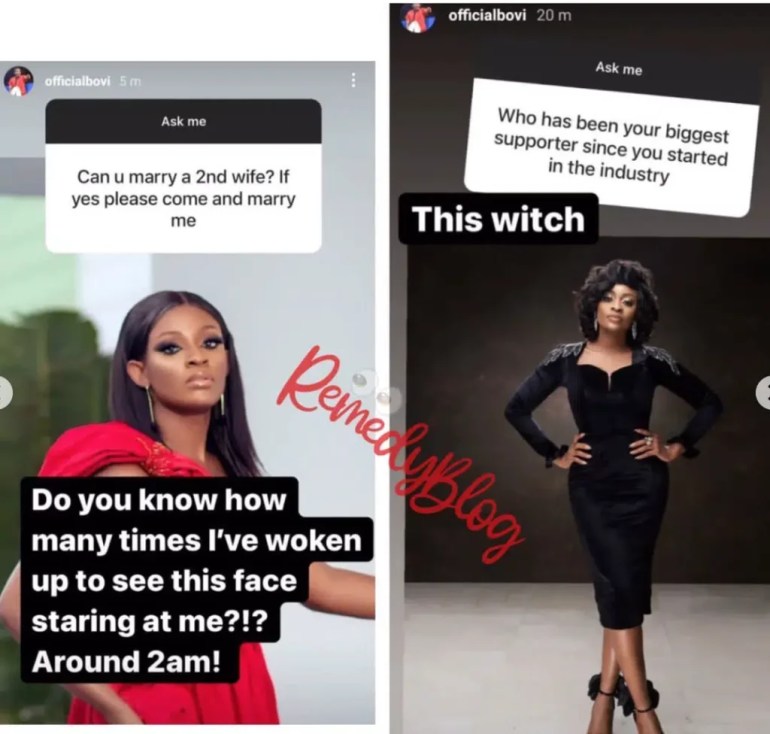 In related news, Ubi Franklin has told Bovi and anybody who will make a joke out of his position and drag his family through the muck that he will yab them on stage, exactly as Will Smith did to Chris Rock.
Will Smith lost his cool when Chris Rock made a joke about his wife on stage during his Oscars performance and delivered him a punch, afterwards warning him to keep his wife's name out of his mouth, now Ubi Franklin is about to do the same.
Ubi Franklin responded to the video by saying that's how he'll proceed from now on and that he won't keep quiet if you make a joke about his condition or family since it's already traumatizing to have your entire life out there and they make a joke out of it.
He then called out Bovi, who made a joke about his kids at the Headies last year, warning him not to attempt it again because if he does, he'll never let it slip like way because it's about time his private life and family are respected.