The Fall 2019 runway show marked the end of an era.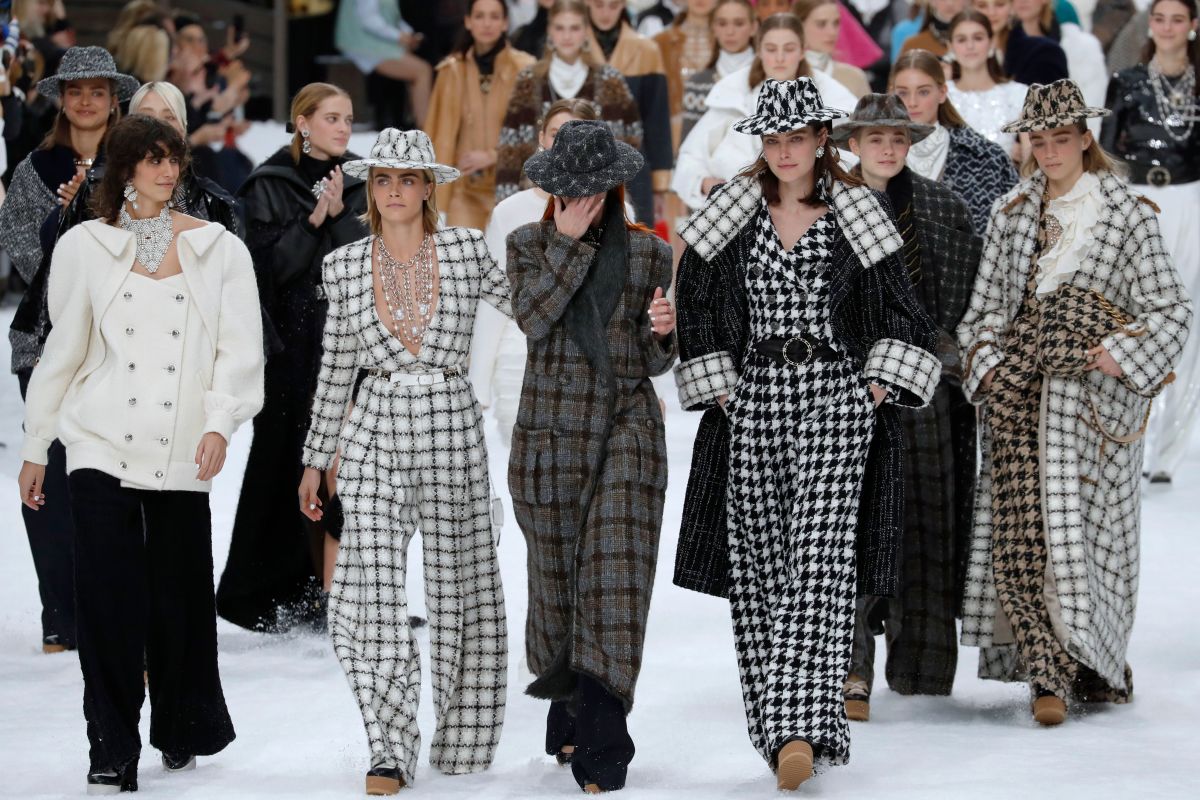 It was inevitable, then, that his absence would be strongly felt at Tuesday's Chanel Fall 2019 presentation, the first since his passing in early February. Walking into the ornate set — this time, a chalet and series of cabins set in snowy mountains — the atmosphere felt charged; not quite melancholy, but certainly there was an anticipation of sadness in the air. 
Lagerfeld did not wish to have a public memorial, so the tributes to Chanel's former leader were subtle. Tucked inside the show notes was an illustration by Lagerfeld of himself and the late Coco Chanel, the two people most associated with the brand. "The beat goes on…" was scrawled across the top in Lagerfeld's writing, leaving one to wonder if he left this in preparation for the time of his own passing. 
Before the show started, an announcement was made in both French and English asking for a minute of silence; at the end of that minute, the intercom system played audio from an interview with Lagerfeld, speaking of design and remembering that someone once told him, in English, that his sets were "like walking in a painting." Then Cara Delevingne opened the show, a fitting choice considering her close relationship with the late Lagerfeld. A surprise on the runway was Penelope Cruz, the most recent face of Chanel, who took a turn in an all-white look holding a single white rose in the designer's memory.
As was the case at Fendi in Milan, David Bowie's "Heroes" played as the models prepared for their final turn down the catwalk. Leading the finale charge were some of Lagerfeld's muses and friends, like Delevingne, Cat McNeil and Mariacarla Boscono, who could not hold back their tears. Of course, Delevingne being Delevingne, turned her sadness into joy, bursting into a small, celebratory cheer at the end of the runway.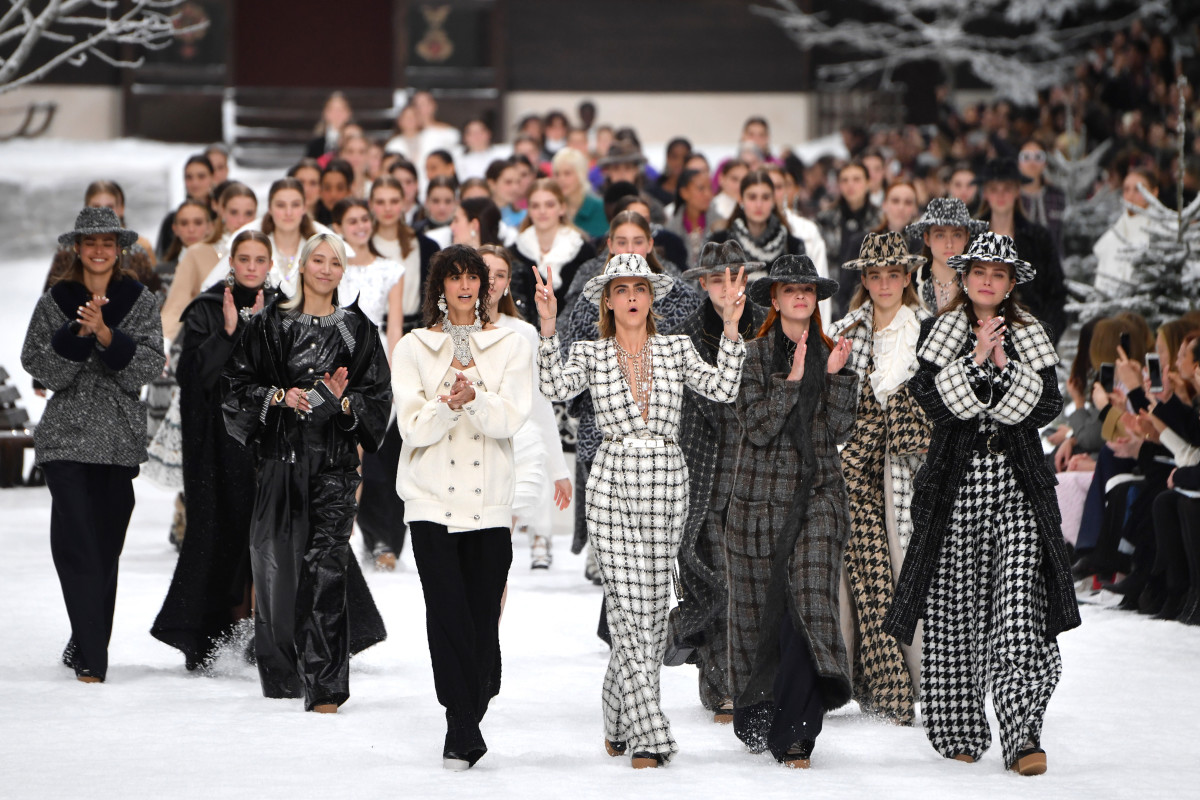 It is hard to imagine Chanel without Lagerfeld, though the show notes indicate that the collection was designed by himself and Virginie Viard, his chosen replacement who now has rather large shoes to fill. Today was the last time many of us will have the chance to mourn the loss of Lagerfeld, to celebrate his life and his work, and certainly it is worth taking the time to memorialize such a talented designer. It was a special moment that many in the audience are unlikely to ever forget.
But Lagerfeld himself detested living in the past and never looked back, even on his own work, and so, too, must we all move forward into Chanel's brave new world with Viard. After all, "the beat goes on…."