It's a new year! It's only been two months guys, but the fashion trends this season will give anyone a run for their money. Remember I told you how I fell in love with fashion? Well, I will have you know that all these new discoveries and new trends have me giddy with excitement. I can't seem to get them out of my head! There are so many young, fresh, hip trends this year, it's unreal. I know, I know, you all get terribly jealous when I start to talk about my love so much, I have thus decided to share. (Yes, yes, you heard right). As much as I love my love, I have decided that it's just not fair that you all don't understand what real, true, undiluted love is. (I'm a real sweetheart, I know). Anyway, in the spirit of sharing, I've decided to let you guys in on what's trending this year. I'll fill you in every week; tell you what's back in fashion, what's hot, what's not, the works. I am literally about to give you images, guidelines (if you may) to falling completely, totally, gobsmackingly in love with fashion.  You're welcome!
1-    UMBRELLAS IN PRINT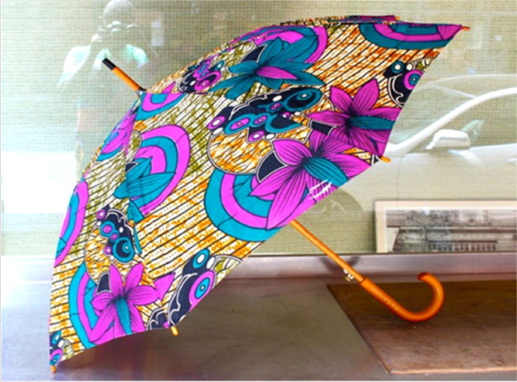 Whoever said rainy days were bleary and dull clearly isn't living in our time! Nothing can rain on your style parade. If it's wet, you can keep all your pretty clothes dry and still look good under that umbrella! Say goodbye to ugly, dreary umbrellas. Hello, colour!
 2-    Fringe Necklaces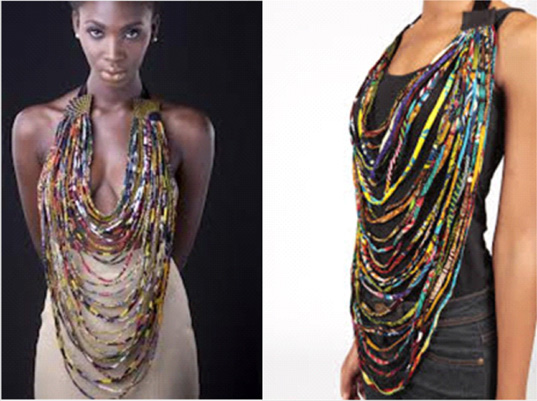 There's no better way than the cultural way. We're going back to our roots people. I bring to you, African fringe necklace made by designers like Ituen Basi and Ghanaian designer Christie Brown. With these pieces, one never has to worry that her accessory is not making a statement.
3-    Knuckle Rings

The world is changing. Aren't you just so tired of rings that slide down the full length of your fingers? I mean, don't get me wrong, they're a classic any day, but like I said, we are young, we've got spunk. I bring to you, knuckle rings. One word: Edgy.
That's all for this week guys. I know, I know, now you've found love, you don't want to ever stop looking. I get it. However, each week, I will only give to you, three new fashion trends. You've only just found love, try to take it slow. Before you start throwing me dirty looks, remember this; 'Love is patient, love is kind…'  See you next week.
Written by Kanyinsola Ojeshina.