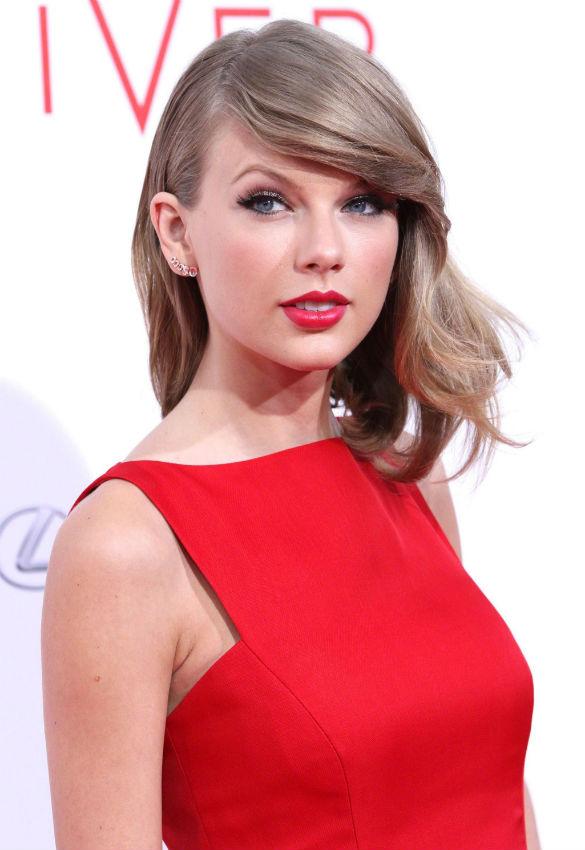 Taylor Swift has been named Billboard's Woman of the Year 2014, making her the first artist in history to receive the award twice.
The 24-year-old first received the accolade back in 2011, with the title being awarded to the female artist who "has shaped and inspired the music industry with her success, leadership and innovation" over the last year."
As one of the most influential artists of her generation, Taylor Swift has seen incredible success on the Billboard charts," said Janice Min, co-president of Guggenheim Media's Entertainment Group – Billboard's parent company. "Over the course of her career, she's charted 60 entries on the Billboard Hot 100 – the most of any female artist since her debut in 2006. We are tremendously excited to be honouring her as the 2014 Billboard Woman of the Year for the second time."
The Shake It Off singer will receive her award at the Billboard Women in Music Awards in New York City on December 12. Previous winners include P!nk, Beyonce and Katy Perry. The latest accolade adds to the 227 various music awards Taylor has won in her short career, including her seven Grammy's, whilst she celebrates being the best-selling digital music artist of all time.
On Thursday she performed in the Radio 1 Live Lounge, where she spoke to Fearne Cotton about her recent successes. "I'm very proud of the way my life is," she said. "I'm 24, I'm single, feeling very independent. A lot of fun things have happened in my life."
Related articles across the web