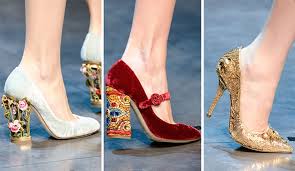 Get in here shoe lovers as I list Top 5 shoe trends of the season to get in on. You might say you're not into trends, but the good news is that these shoes meet the comfortable yet stylish criteria and are a definite must-have. Personally, I'll say that they are a good investment as they can survive through seasons and faux pas.
In no particular order:
The Ankle strap Sandals.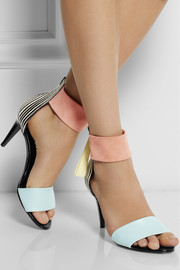 The Ankle strap sandals give the illusion of longer legs (and feet). This shoe trend is cute for any feet size. However, if you have bigger or chubby feet, choose sandals with medium t bigger straps. A definite must have for every woman's wardrobe and can work for both day and night look.
Block Heeled Shoes/Sandals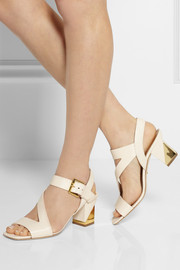 To be honest, when the block heel shoe trend snuck in, I had my doubts. But now, I'm totally convinced about this trend and I give it an A+. Its super stylish and comfortable. It oozes vintage in every way and a definite must have.
Mules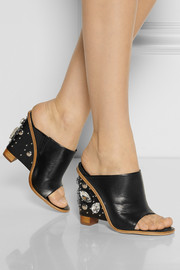 Mules have been sneaking in and out of the fashion scene since the late 70's. I wish they'll just stay. Mules can come in open toed style or close toes. It's like getting the best of both a shoe, a wedge and flip flops all in one.
Slippers/Loafers/Slip-ons
Move over ballet flats. The cute loafers a.k.a slippers a.k.a slip-ons are taking over the flat shoe game. Very stylish, very comfortable; a definite must have for every woman.
Lace Up Sandals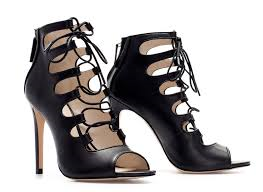 Think fabulous gladiator style, and wa-la!!! You get the lace-up sandals. Very sexy and stylish; great for Day and Night look. The lace detailing oozes va-va-voom.
Related articles across the web