Fashion and Lifestyle magazine Glam & Essence clocks 3! And with this, the magazine is starting celebrating by focusing and spotlighting young and sassy career ladies who have carved a niche for themselves doing excellent work in what they know how to do best.
Ono Bello, a young media entrepreneur and PR Consultant sets the ball rolling and is the cover girl for this 3
rd
 anniversary issue. This very stylish lady is the Founder & Style Director of online magazine
http://www.onobello.com/
, she also runs a boutique PR firm- PR UNO. Ms Bello cuts the picture of an international model with her lean physique, though she has had her time on the runway strutting briefly, but it's in the media that she found her place.
The magazine also featured showbiz star Yemi Alade who has become the toast of all disk jockeys on radio as well as a hit with her latest music video, 'Johnny'. She shares with us her journey so far.
The magazine also treats you to all the fashion and beauty trends from colours of the season and make up looks hot right now.
You will love reading this exciting issue that promises to be an interesting read, so grab a copy at your local newsstands for N800. 00 only.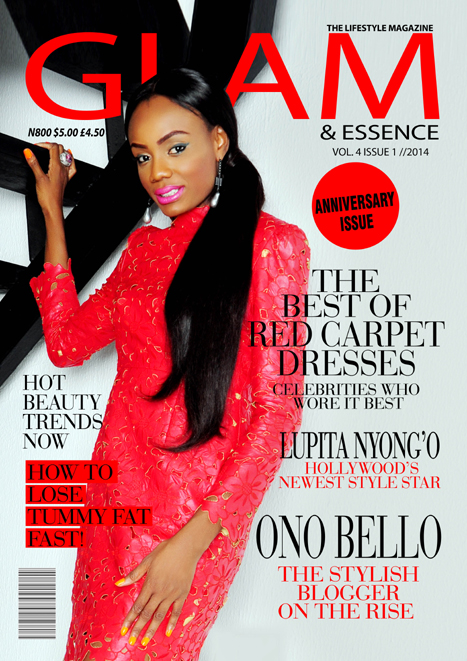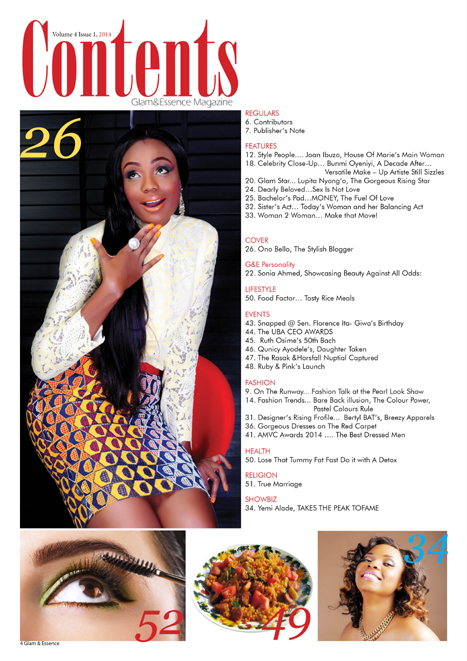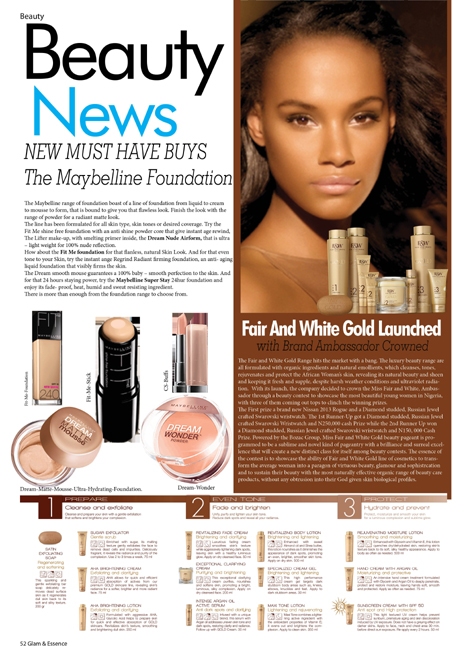 Photoshoot Credits
Outfits: Cover- Red leather laser-cut dress by Valentino | Content Page- Yellow lace top and multi-colour lace skirt both by Lanre DaSilva Ajayi | Inside Spread- Black and orange sequin dress by Lanre DaSilva Ajayi
Photography: Studio52 Creations
Styling & Accessories: Ono Bello
Hair: Bola
Make Up: Yetunde Koyi
Related articles across the web