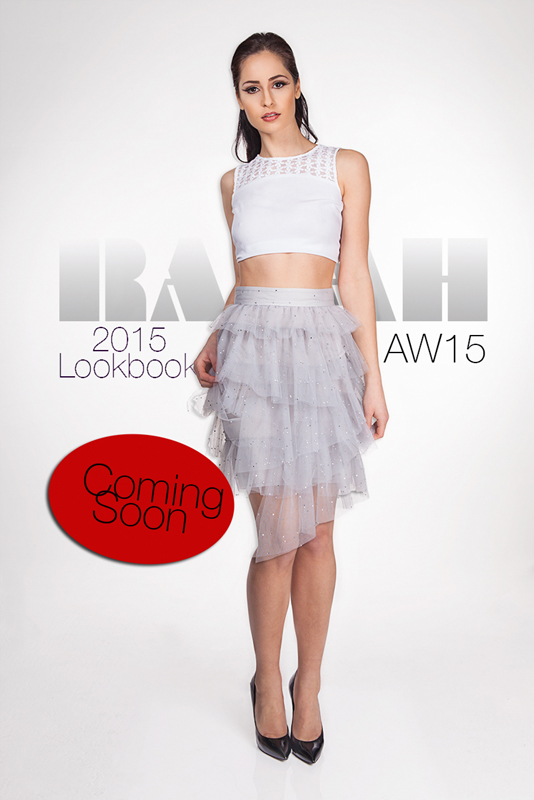 Emerging label RAAAH kicked off 2015 with the label's new collection 'Argento' which was unveiled at PURE London 8-10 February 2015.
2014 proved a stellar year for RAAAH. The label launched in April, debuted the premiere collection 'Fly/Fly High' at PURE and showcased on the runway for the first time at Africa Fashion Week London 2014. Keen to launch the label in Africa, RAAAH also had two successful runways on the continent first in designer Rahima Mohamed's native Zimbabwe during Zimbabwe Fashion Week and later at Africa International Fashion Week 2014 in Lagos, Nigeria in December 2014 which also saw the designer unveil a few teaser pieces from the sophomore collection 'Argento'.
"PURE London SS14 was the birth of my first RAAAH collection. At the time I felt like a rookie on a pitch, placed amongst the messiahs of fashion trade. This February, I launched my new A/W15 collection, which was even more exciting, also as the audience reception was very good," Mohamed said. "The great aspect of PURE are the new working relationships you build with brands and businesses, and the network of support you build while also getting valuable advice on branding, marketing, resources and business development.
'Argento' means silver in Italian, one of Mohamed's favourite colours. "It's a colour that is exceptionally shiny and it expresses everything I want out of life, and a reflection of how I was feeling when I started brainstorming on this collection. Silver is how I want most women to feel – vibrant, stylish and classy," the designer explains.
With tones of silver and gun metal at the forefront, the silhouettes once again are inspired by feminine strength which are fast becoming RAAAH's driving design aesthetic, a blend of feminine fluidity with strong structures to signal powerful, confident women. The designer makes use of silk noil, silk bounded lace in pink and silver which give a subtle nod to African print, silk lurex, and fine brocade to create a range of contemporary pieces.
As RAAAH starts 2015 in style with PURE and gets ready to celebrate its first year in fashion, look out for the new lookbook set to be released soon and more surprises from RAAAH and the designer Rahima Mohamed, who was named one of the 15 African women to watch in 2015 by pan-African women's bimonthly New African Woman.
To find out more about RAAAH please visit www.raaah.co.uk