Organizers of pageantry show Miss Nigerian took to photo-video sharing platform to celebrate Grace Atinuke Oyelude, the first Miss Nigeria, as she clocked 90th Tuesday.
Grace Atinuke Oyelude became the nation's first-ever Miss Nigeria after defeating over 200 beautiful Nigerian ladies in the event, Oyelude was awarded Miss Nigeria in 1957.
Glamsquad Magazine reports that Oyelude had previously stated that she got Miss Nigeria by chance.
Her brother, a broadcaster, noticed the pageant adverts in the newspaper and entered her without her knowledge in Lagos, despite the fact that she was still living in Kano.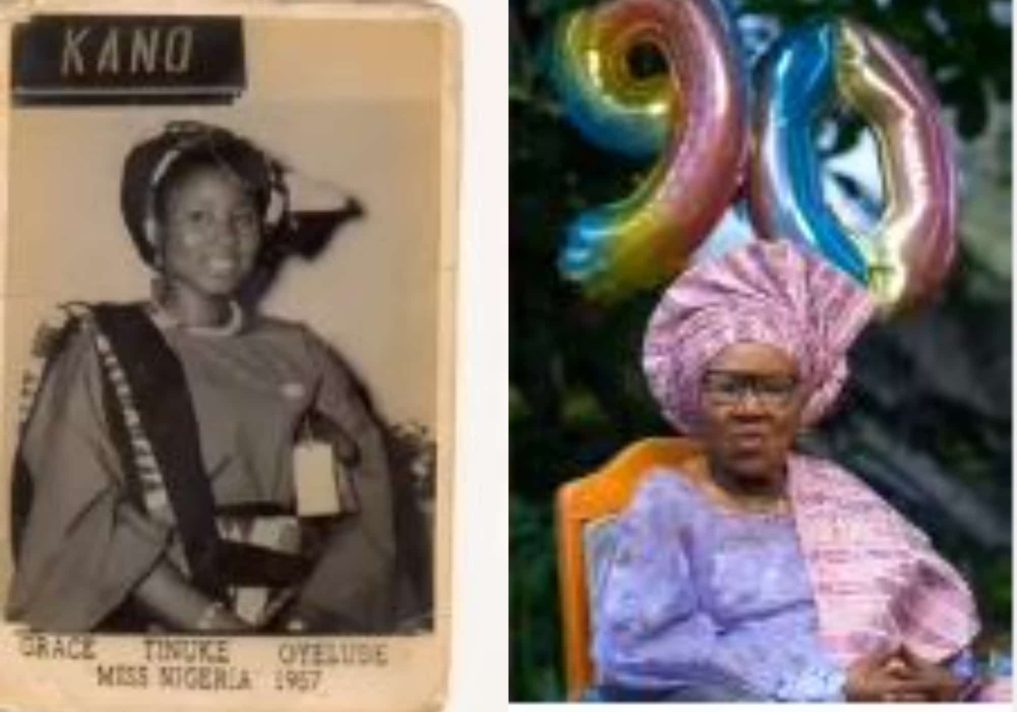 She was admitted to the school of nursing at Ashford, Kent, England, after winning the pageant, which came with a reward of 200 pounds and a two-week return trip to London. She became a state-licensed nurse in 1961.
She studied at the St. Thomas Hospital School of Midwifery in London, where she graduated in 1962 as a state-certified midwife SCM.
She also earned a Credential in Nursing and Hospital Administration from the Royal College of Nursing in England in 1971, and another diploma from the Ghana Institute of Management and Personnel Administration in 1976.
Miss Nigerian organizers took to Instagram to wish her a happy 90th birthday.
See below.