Red carpet moments are an opportunity for celebrities to showcase their love for fashion. Some red carpets were so creative and captivating that they became a topic of discussion among fans and social media users. During the red carpet events, celebrities get their hair done, wear make up and dress in high-class designer outfits. From Blake's lively statue of liberty-inspired dress to Zendaya Cinderella outfit, here are 9 of the best looks on the red carpet:
Read also: 20 Best Dressed Male and Female Celebrities in 2021
1. Blake Lively Met Gala 2022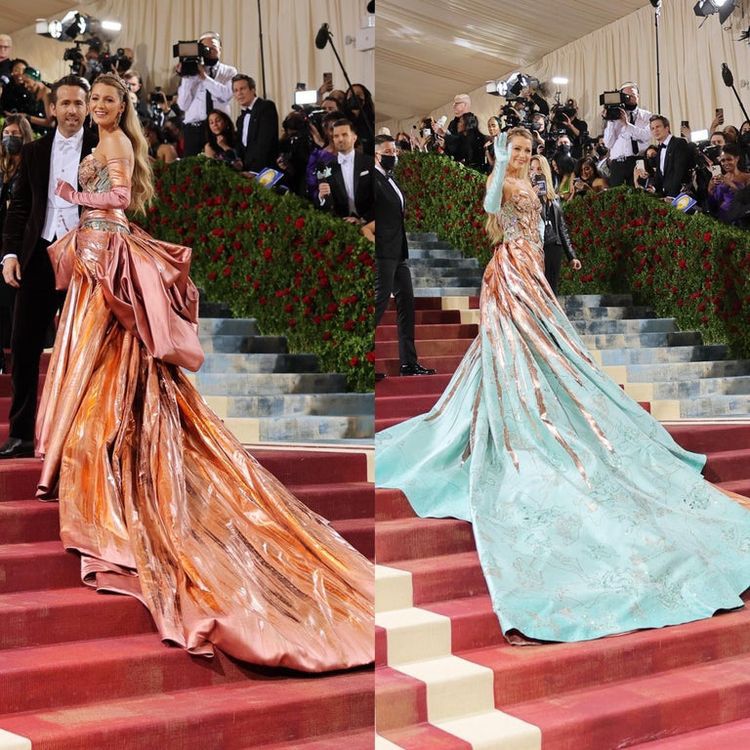 Attending the 2022 Met Gala, Blake Lively wore a show-stopping custom Versace gown inspired by the statue of liberty. Her transformer dress made her one of the best dressed at the 2022 Met Gala award night.
2. Zendaya Met Gala 2019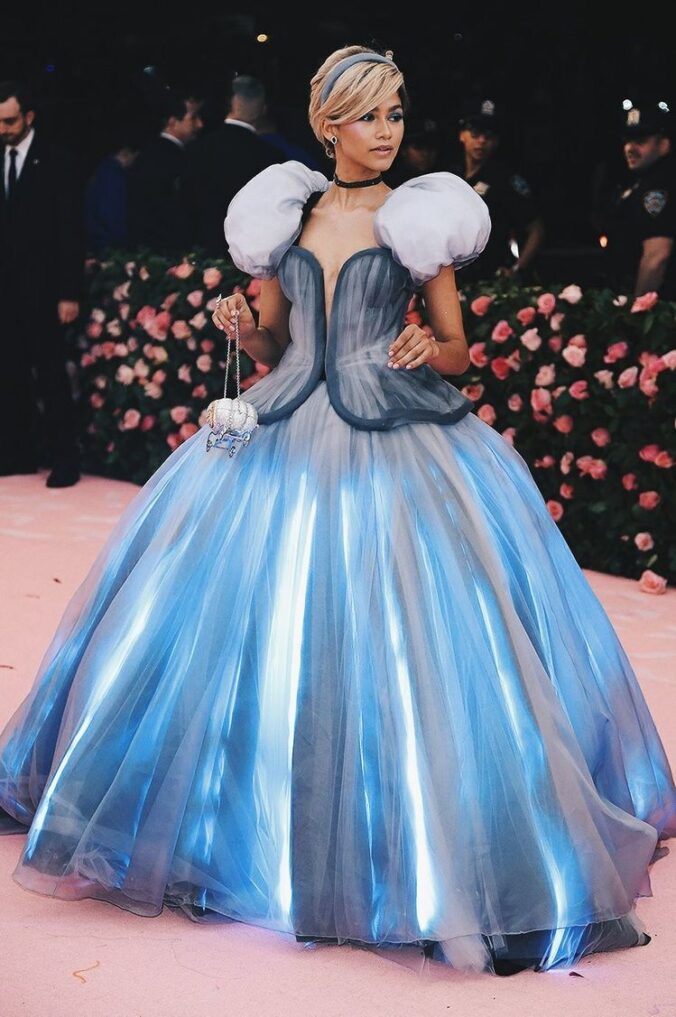 Zendaya for the Met Gala 2019 wore a Cinderella dress designed by Tommy Hilfiger. One of the highlights of the dress is how it lights up to give a Cinderella feel. Zendaya has a long history of matching the theme of the Met Gala and her Cinderella Dress is very creative.
3. Cardi B Met Gala 2018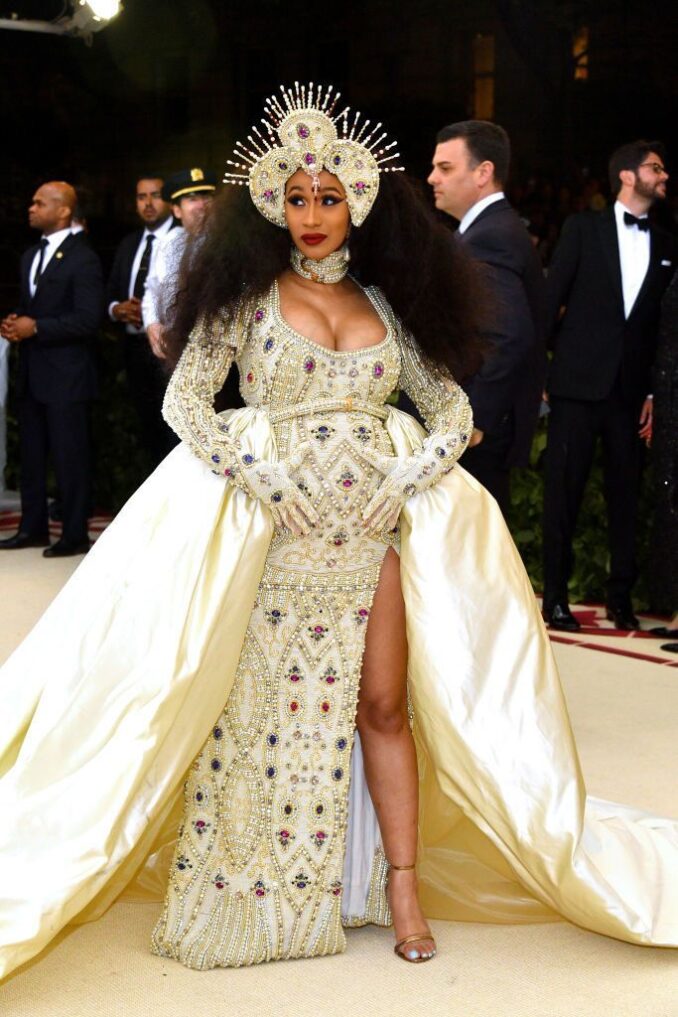 Cardi B for her first met Gala channeled a Moschino custom-made dress. The then pregnant rapper stunned in a beaded floor-length gown and a hat covered in beaded pearls.
4. Ariana Grande Grammy 2020
Attending the 2020 Grammy awards, Ariana Grande made a splash on the red carpet when she appeared in a custom-made Giambattista Valli tulle ball dress. Her outfit is accessorized with diamond stud earrings, glamorous makeup, and of course, her iconic high ponytail.
Read also: #MetGala2022: Best Dressed Celebrities at the Gala Night
5. Nicole Kidman Golden Globes 2020
For the golden globes 2020 event, Nicole Kidman strutted the red carpet in a red Versace gown designed with a dramatic train and paired with hanut Singh earrings.
6. Jennifer Lopez Met Gala 2017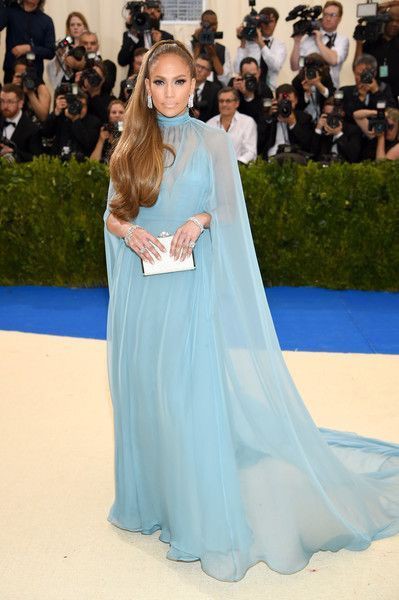 For the Met Gala 2017, Jennifer Lopez attended the red carpet in a light blue Valentino dress. The dress came as a surprise to a lot of fans for not showing a bit of skin. The dress is contrary to the iconic green dress Jennifer Lopez wore at the 42nd annual Grammy awards in 2000.
7. Beyonce Met Gala 2015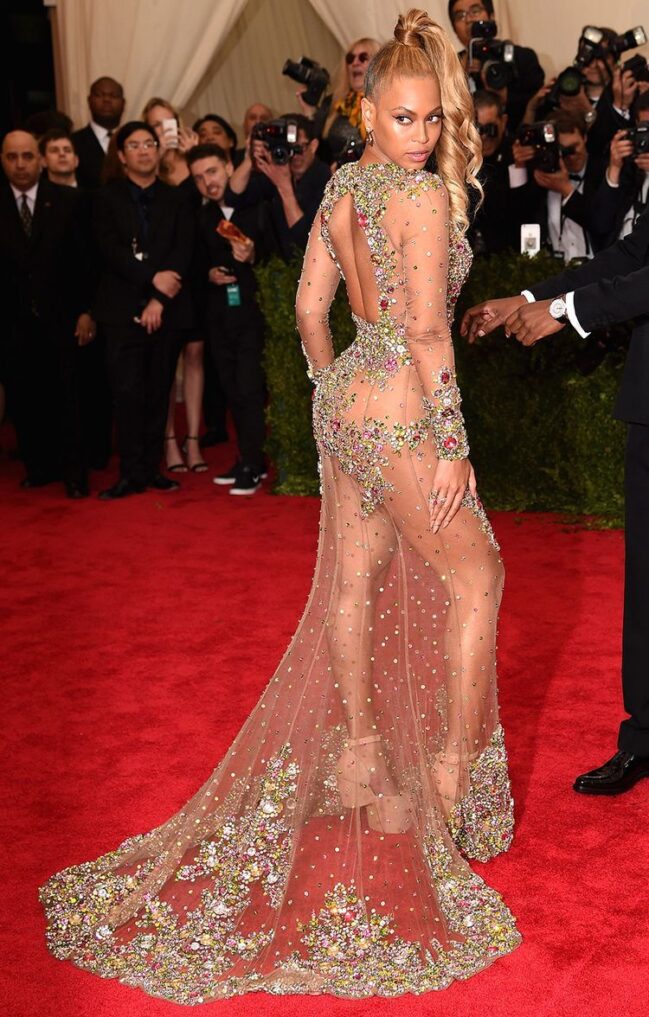 Beyonce for the Met Gala 2015 attended the event in a Givenchy dress. The transparent floor-length dress is adorned with petals.
8. Lupita Nyong'o Oscar 2014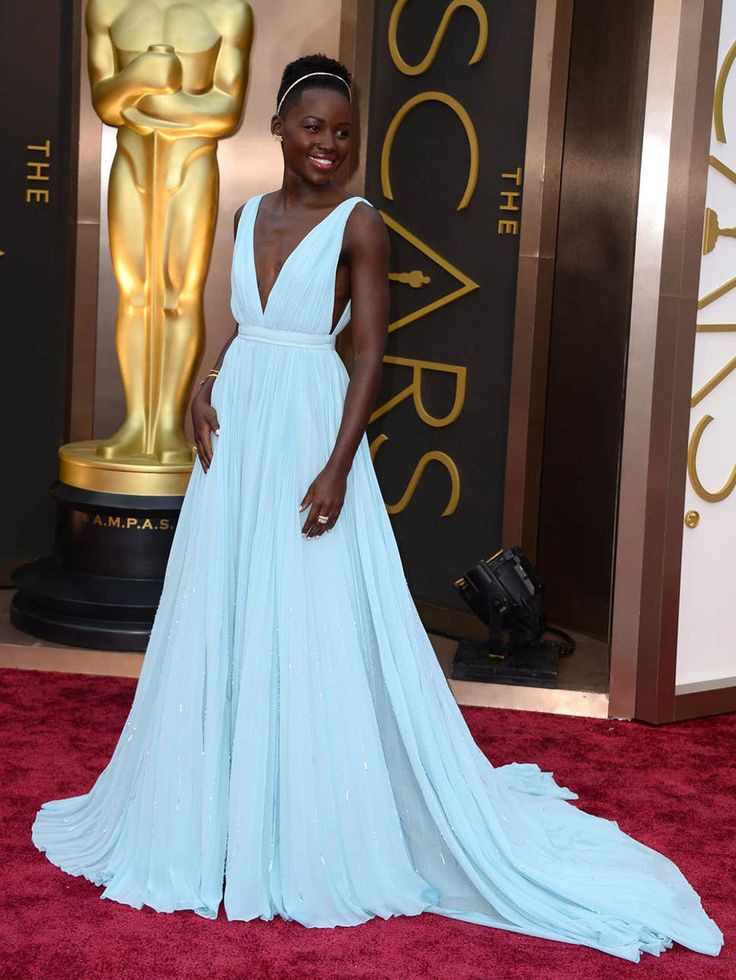 Lupita nyong'o accepted her first ever Oscar in a baby blue Prada dress in 2014.
9. Lady Gaga Golden Globes 2019
The Iconic Fashionista attended the golden globes 2019 in a powdery blue Valentino dress. She also dyed her hair light blue to match her outfit.
Photo credit: Pinterest