Nigeria's foremost Business Mogul Mr Frank Nneji, OON on Wednesday, May 16 launched his first book "Who Says You Can't" an epic narrative on his journeys and travails in the business world.
Frank Nneji has had many successes in the business world as today he is seen by many as a Transformational businessman who has initiated and help transformed the nature of transportation and road networks in the country as he was the brain behind the initiation of Federal Road Safety Commission FRSC to help enforce laws on road safety and accident.
He advised the Federal Government to urgently fix the roads, which have become death traps.
In his advise and counselling to the younger generation, Frank advised that hard work and sheer determination was the major key that got him this far.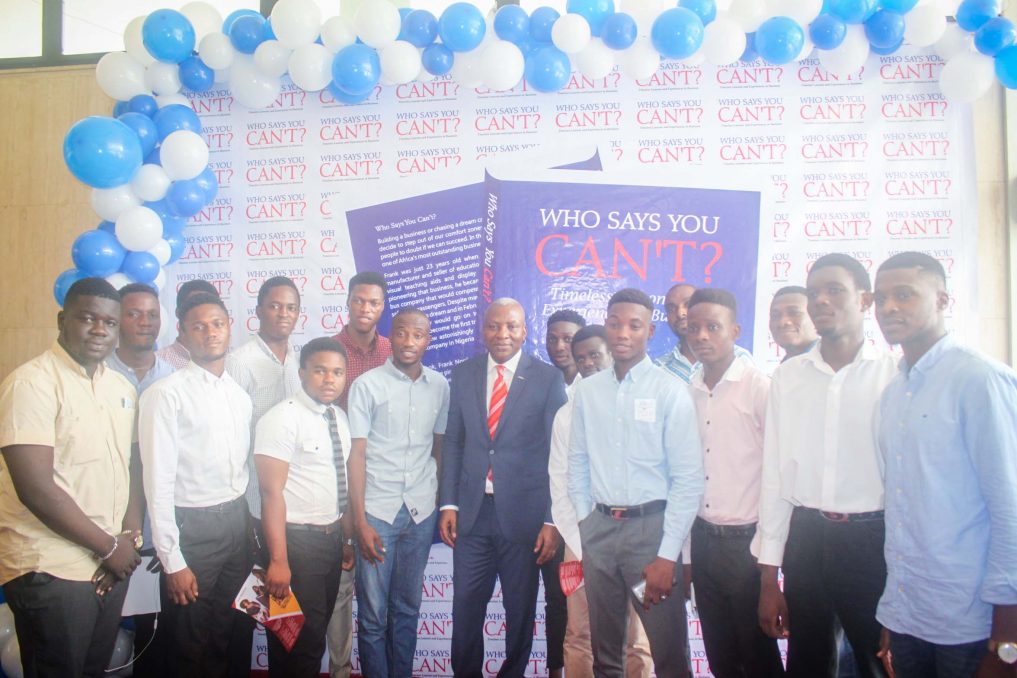 Mr Frank Nneji flanked by students of Unilag
"The younger ones tell yourselves that you can do it. Ask, 'how can we surmount this problem even though it is not our immediate concern'?
"I started ABC Transport Company when I had a bad experience during one of my journeys on the road. After that, I decided to float a transport company that could compete with the airlines in terms of services and comfort. That was how ABC Transport started with an initial capital of N750," Nneji said.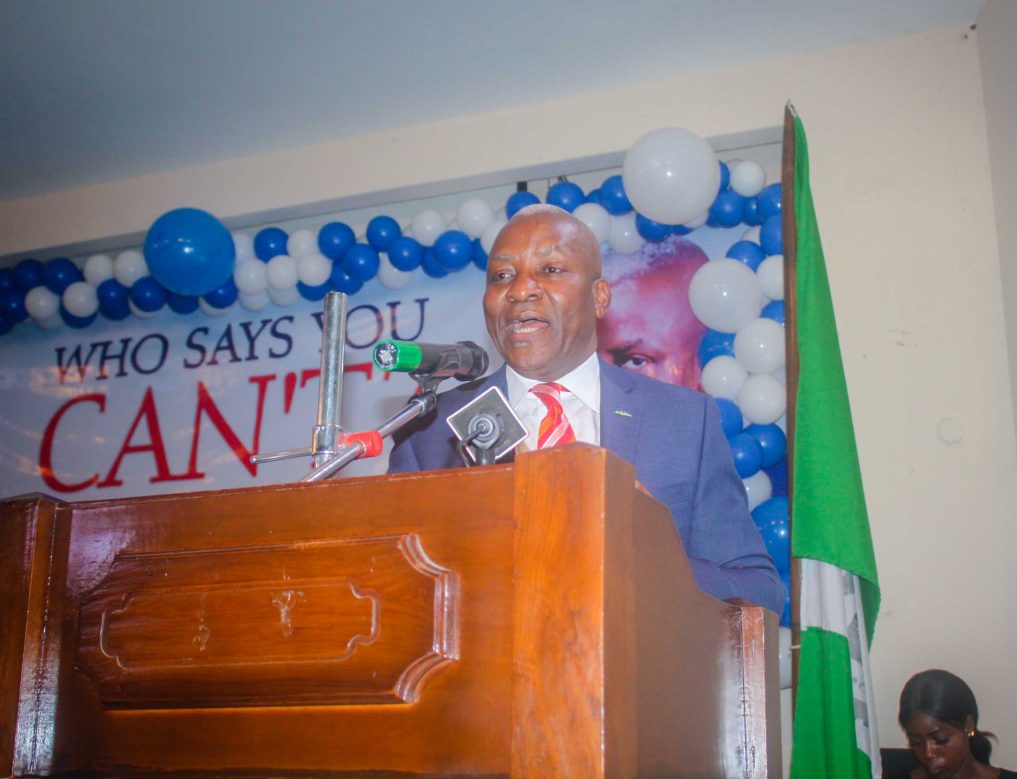 He went further to say that his curiosity to change a bad situation motivated him in 1999 and 2000 to produce a documentary on the State of Nigerian Roads, which he submitted to the Federal Government through the then Minister of Works, Chief Tony Anini.
According to him, the acceptance of the document by the former President Olusegun Obasanjo led to the formation of Federal Roads Maintenance Agency (FERMA) by an Act of the National Assembly in 2002 and Amendment Act of 2007
Frank Nneji is currently a governorship aspirant on the platform of All Progressives Grand Alliance (APGA), Imo State as he plans to rebuild the state with his major focus was job creation and transformation.
See pictures from the event:
Dr. Nweze congratulates Mr Frank Nneji
Mr Frank Nneji signing one of the books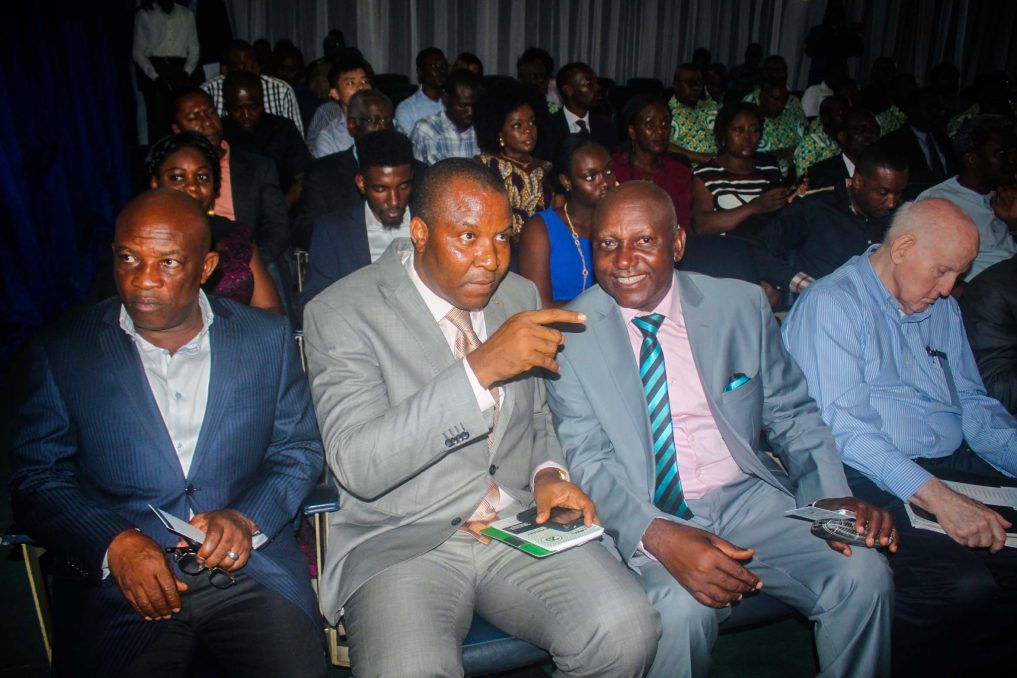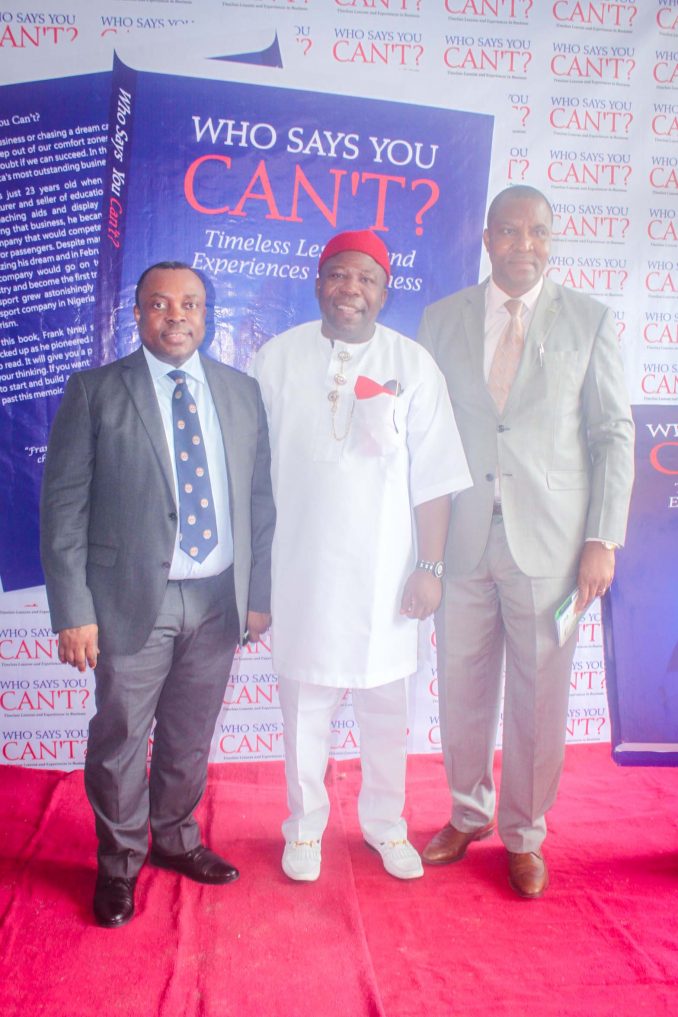 Mr Frank Nneji CEO ABC Transport & Nnaeto Ohazulike CEO Genesis Cinema Group