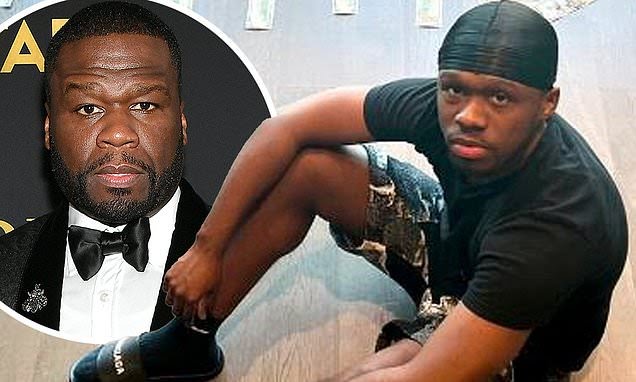 American rapper, Curtis James Jackson III better known as 50 Cent has been offered $6,700 by his eldest son Marquise Jackson in exchange for 24 hours of quality time.
Marquise, 25, has been active on social media after saying that the $6,700 the rapper paid his mother in monthly child support was not adequate.
In a post on his Instagram page on Monday, 10th October, Marquise is seen sitting next to the word "entitled" spelt out in $100 bills.
He wrote,
"Since y'all think $6,700 is sooo much money someone tell my pops I will pay him $6,700 for just 24hr of his time so we can do everything I ever wanted to do with him as a kid".
It is worth noting that Marquise's remark about people thinking "$6,700 is sooo much money" is in response to the backlash he received for arguing that $6,700 per month in child support wasn't enough.
50 Cent and his son Marquise have been estranged for several years.
Read Also: