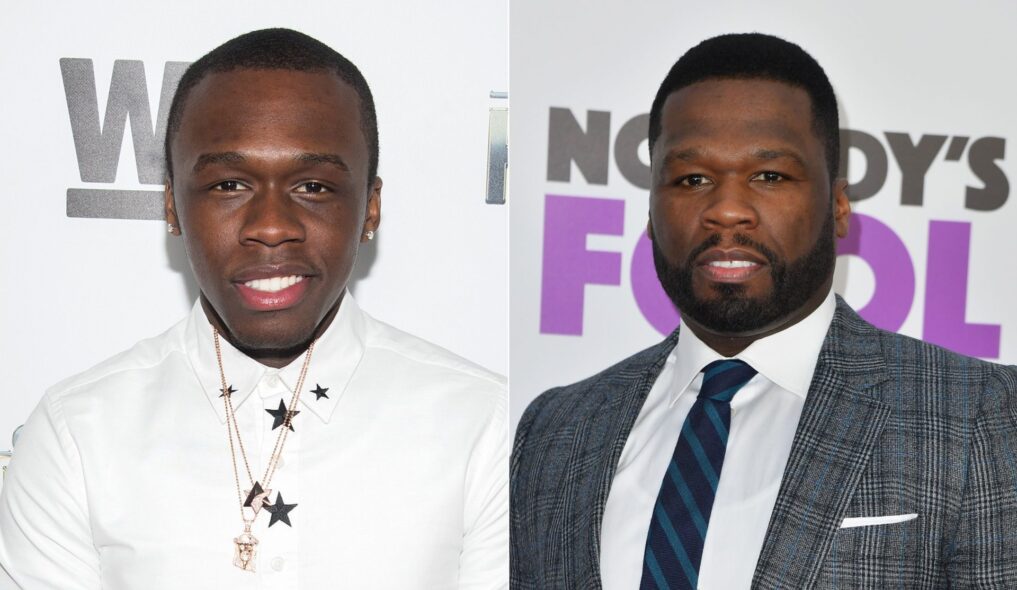 The feud between American rapper, Curtis James Jackson III better known as 50 Cent and his eldest son, Marquise Jackson continues to linger on.
In a news development, Marquise has replied to his father's latest interview.
During a interview with The Breakfast Club, 50 Cent was asked about Marquise wanting to sit down with him. 50 responded and said, "No he doesn't. Charlamagne you would call me, you don't call TMZ to say you want to sit down."
50 Cent continued to speak on text messages between him and Marquise's mother, Shaniqua Tompkins and explained that she was expecting him to give her more than half of a million dollars in order to take care of Marquise. That is when he signed himself up to pay her child support since he was already paying more than what was required.
Marquise responded to his father's interview in an Instagram post and shared that speaking out publicly is the only way he knows how to get in contact with him.
"Now y'all all see I tried to reach out to talk to my pops as a MAN in front of the world & behind the scenes. I have no phone number for you & You've had me blocked on social media for years so I can't DM you personally & everybody that is mutual is scared to touch the topic bc they're scared of you. This seems to be the only way to reach you. I'm not a kid anymore. No mommy involved. I don't want nor need money from you. I stand on my own 2."
He continued to address the interview,
"It didn't sound like much accountability there just ego, blaming and more so about money as if you were the child in the situation. Those text messages was ME I was waiting outside for you that was the day you broke my heart. I forgave you for it. I'm ready when you ready to sit down & talk."
Marquise also addressed an old photo that was reportedly with the son of one of 50 Cent's enemies. He says that he did not know who he had taken a photo with at the time and that he didn't learn who it was until everyone else did.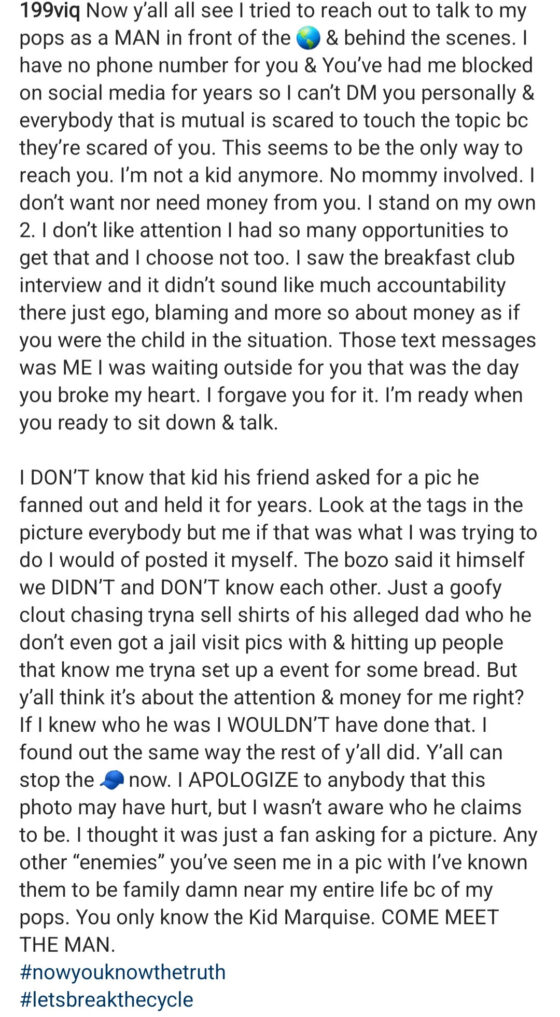 Read Also: Meghan Markle speaks for the first time about the Queen's death in new interview