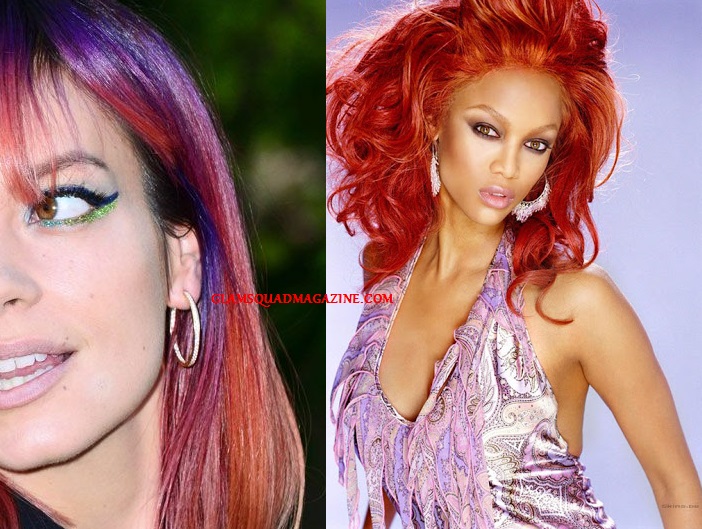 One thing we all know about our hair is that apart from being the crown of our head it is also the most powerful part of the body that elevates the skin tone ,makeup , and outfit of an entire look. For some of us we rely on our eyes to complement the colour we eventually pick for our hair . But wait a minute, why settle for just one hair  colour all year round just because they help us maintain our safety  or comfort zone when we wear our clothes or apply our makeup , If there was any time to break out of the straight jacket and become a trend setter when it comes to your hair that will be the summer time ,check out our favourite picks below for this season.
1.  I'M ON FIRE
Take it from a super model , Tyra Banks shows us how to look smoking hot with less clothes on . This Feisty Red hot hair trend will suit any skin tone , who cares if your eyes are green ,blue or brown , let the red hair do the talking and keep them guessing.
2.  OH, HONEY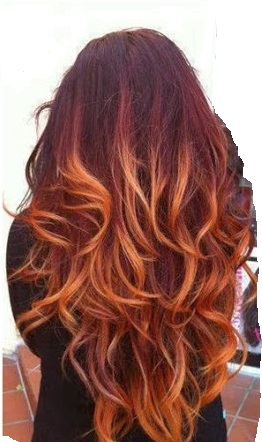 Too hot for you ? then why not add a bit or honey blonde highlights to your hair like the one in the picture above.Toning it down to the roots with wavy curls at the ends will definitely turn heads .
3. NATURALLY  KNOTTY
Knots or Curls ,we can't seem to figure out what texture our naturalistas are going next.  Dark ,medium or brown skin tone – Not sure what category of skin tone you are falling in to under the sun ? Then create a two tone colour by mixing a brown ,brunette with a tint of blonde . The sun will do the rest for you when you flip your hair.
4 .  SUNSET PARTY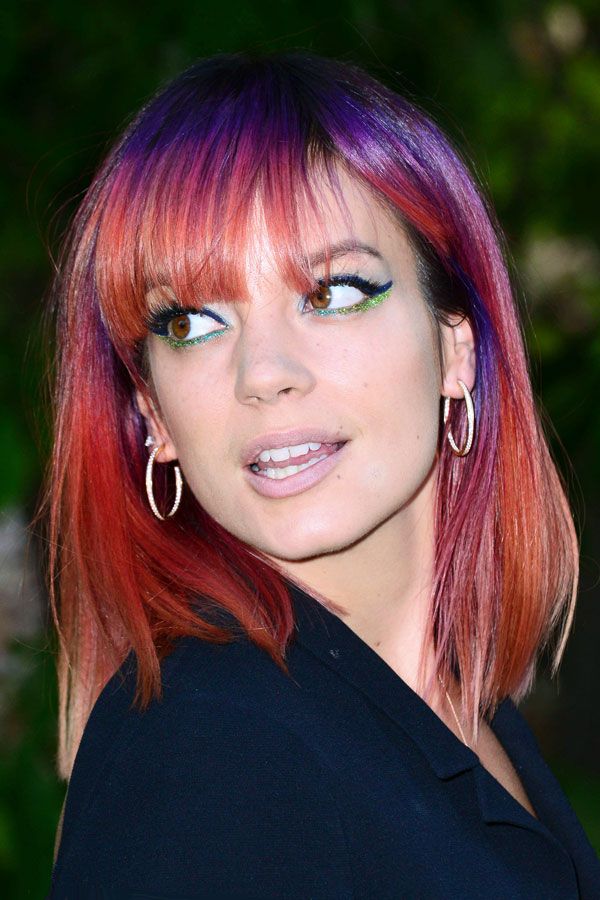 Yes baby, we are having one right here . These colours are just too good to pass on. The beautiful Lily Allen is practically throwing a sunset party in these shades of red , purple pink and Ginger. We love the way the make up on the eyes are bringing in a tinni winni bit of contrast to the hair colours.
5. PINKOLOGY
Our top picks won't be complete with out that colour that every princess loves , that colour that every girly girl dreams about , that colour that has "cute and cheerful" written all over it, that colour…- okay we get it . Pink! Yes and don't be scared to add a touch of it to your hair . Who says you can't rock a pink hair ? The picture above proves them wrong . Mixology studies have shown that these two colours (blonde and pink)  are a girl's best friend so it is not only  safe to add to your wardrobe but also it makes for our favourite colour on our list of hair colours for this season.
More Picture on Pink Hair Below.