Cuffed jeans look so cool and offer an easy way to create new and innovative ways to style the same pair of jeans – and make them look totally different! But there are cuffs, and then there are stylish cuffs!
Check out these 5 stylista's whose looks will inspire you to transform your jeans with nothing but a stylish cuff.
1. Supersized Skinny Cuffs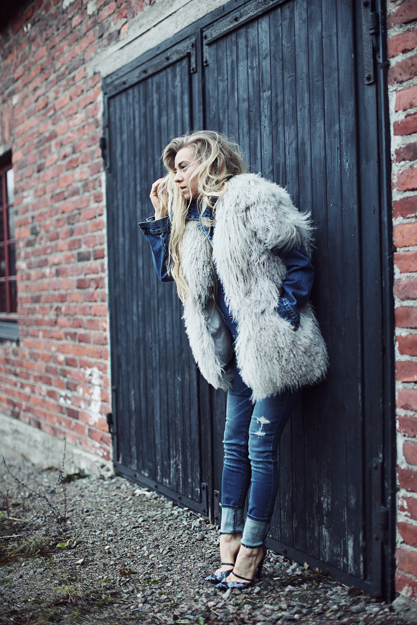 I am obsessed with  5inchandup's style, and the way she's supersized her cuffs in this outfit is amazing! I can't wait to try this look!
I have a pair of super long MissMe skinny jeans that I am terrified to shorten! I have yet to find someone who knows how to tailor jeans correctly, so I would rather just leave them long.
Thanks to this look I am inspired to try this trend, and I quite honestly LOVE how it gives the jeans a little more detail!
Just cuff your jeans, with one single fold, making sure that the end of the jeans are not too short. You want them to sit just right; skimming your ankle, all the way down, but not past your shoes.
This is also a great little style trick, if you've got a pair of "heels jeans" that are too long when you wear flats.
2. Supersized Messy Cuffs
Julie from Sincerely Jules' style is always impeccable don't you think? Love how she makes casual look so dang cool, and the way she's cuffed her Boyfriend jeans is perfection!
While I love boyfriend jeans cuffed in a peg-style, Jules' messy cuff paired with ripped jeans and killer Valentino pointy pumps adds so much more interest.
3. Peeking Ankle Cuffs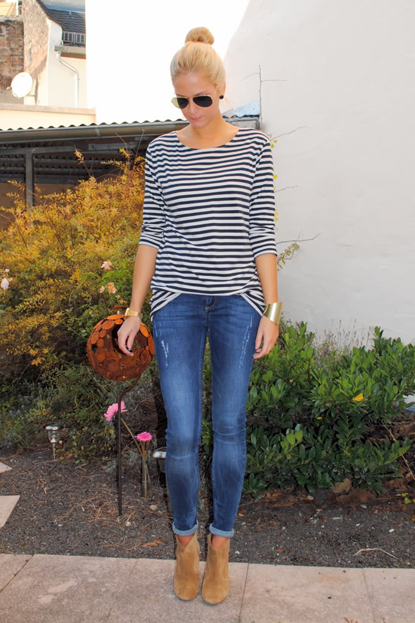 I love this third look!
Ankle boots are my new favourite winter must have, and I love how Anna from fashion blog Hi Im Anna and Im An Addict has styled this look. I especially love how she's cuffed her jeans to show just a peek of skin!
Perfection!
4. Chunky Indigo Cuffs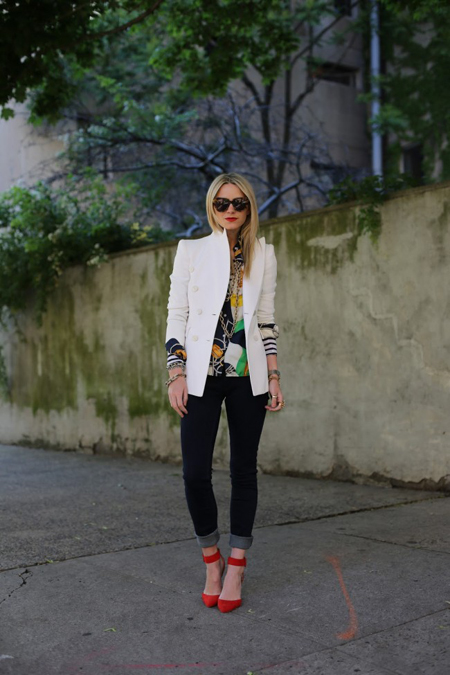 Atlantic-Pacific adds a great little bit of detail to her indigo jeans outfit post by simply rolling the cuff!
This breaks up the dark jeans to expose a little bit of denim contrast to her outfit. It's complimented perfectly with bold, solid ankle strap heels in a powerful colour – red!
5. Supersized Sneaker Cuffs
I saved this look for last, because over-sized cuffs look just as great with heels, as they do with a pair of laid back sneakers.
Check out how Frankie Hearts Fashion rocks this easy, laid back look with style!
What makes this look even more flattering, especially if you're wearing flats or sneakers, is that these cuffs don't add bulk to your ankles.
Related articles across the web