In many ways, the year 2021 was accompanied by a question mark. The year opened with an all-remote Consumer Electronics Show, which featured pared-down product lines with hazy release dates. Despite all of the uncertainties, 2021 turned out to be a significant year for gadgets, owing partly to the larger companies absorbing some of the chip shortage implications. Apple and Google, two of the world's largest technology companies, redesigned their hardware; Samsung created a really mature folding tablet; and Microsoft updated its Surface Pen with a seemingly little modification that alters the entire experience. Of course, there were a few surprises out there as well.
Let's take a look at some of the gadgets that were popular in 2021.
The first folding phone that makes sense 
Galaxy Z Flip3 By Samsung
To get the Motorola Razr vibes from Samsung's Z Flip3, you have to be a special type of nerd.
When in use, the Galaxy Z Flip3 feels like any other high-end smartphone. Surprisingly, that is what makes it so unique. When closed, it's slightly more than a half-inch thick and 3.4 inches long on its longest edge. As a result, it is small enough to fit in nearly any pocket. When opened, it reveals a 6.7-inch AMOLED display comparable to hefty flagship handhelds. In fact, it's the usability improvements that are the most noteworthy: The screen is much less likely to split due to a polymer coating that sits snugly into the bezels to prevent peeling.
The most-realistic digital pen(cil)
Surface Slim Pen 2 by Microsoft
The shape is slightly different from the previous Surface Slim Pen, but the major modifications occurred on the inside.
Start drawing in virtual pencil with the Slim Pen 2 on a Microsoft Surface Pro 8 by opening the Windows Sketchable App. It accurately simulates the sensation of a pen nib dragging across paper. When you switch to "chalk," the sensation shifts, providing a fairly accurate—though significantly less unpleasant—essence of blackboard marking. The stylus can create these imprints thanks to an unique chip within, as well as strategically placed haptic motors that shake and rattle with pinpoint accuracy.
Sonos Roam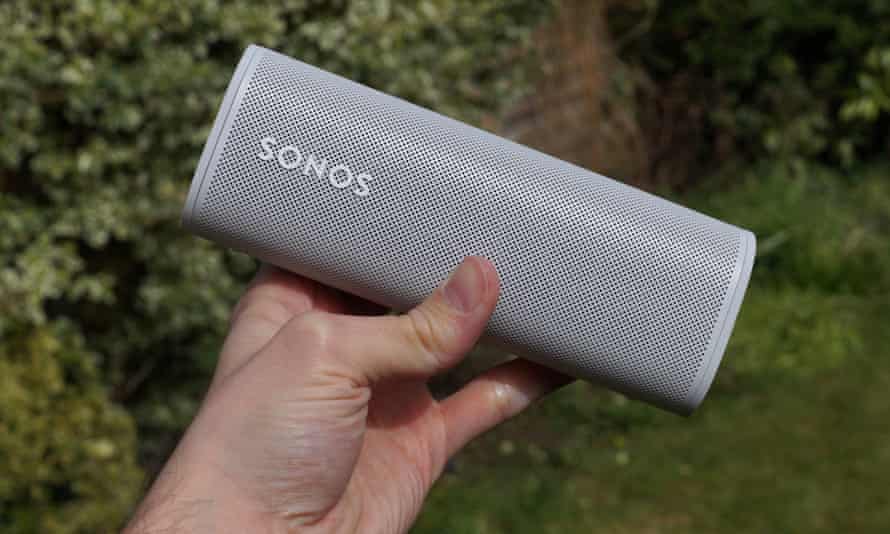 Sonos' first fully portable speaker demonstrated that Bluetooth speakers don't have to be terrible. The stylish Roam features Bluetooth, WiFi for when you're at home, a microphone for Alexa or Google Assistant, a 10-hour battery life, and supports almost every music service under the sun, as well as a slew of party tricks. The best part is the sound, which blows away anything of this size or weight, ensuring that it does not end up collecting dust in a drawer.
Making computers work for everyone 
Surface Adaptive Kit by Microsoft
People with impairments frequently adapt computing devices so that they can engage with them efficiently. Microsoft's accessibility kit for Surface PCs eliminates the need for such hacking. Textured labels for keycaps make it easier to find certain buttons without having to look at them; tactile port indications do the same for connectivity; and sticky tabs with rings and lanyards make it easier to open and adjust computers without using a person's hands. While none of these basic add-ons are engineering wonders, they do represent an effort to make Surface computers more accessible to more people—without subjecting them to the unpredictability of kludgy third-party attachments.
Finders of lost things