Nigeria's natural beauty is undeniable, as thousands of tourists from various countries visit the country each year.
So, if you live in Nigeria or plan to visit soon, here are the top five most beautiful places to visit in Nigeria in 2022 and beyond.
1: Agbokim Waterfalls In Cross River State
…awe-inspiring natural wonders at Agbokim Fall
Agbokim Waterfalls, which is made up of seven streams, is located about 17 kilometers from Ikom and 315 kilometers from Calabar in the Etung local council area of Cross River State.
Agbokim Fall, surrounded by steep hills and valleys and surrounded by a rainbow-like atmosphere, is one of the best destinations in Cross River State and Nigeria.
The proximity of the Waterfalls to a neighboring Cameron provides revelers with numerous opportunities for cross-border experiences.
READ ALSO: 5 Aesthetic Clothing Ideas For Plus Size Girls
The waterfall is composed of seven streams that cascade over a steep cliff, resulting in a seven-faced waterfall. It begins on the cross river and descends through the tropical rainforest in terraces. The rainforest is beautiful in and of itself, with its lush green foliage.
Visitors who want to have an unforgettable experience with nature at its best should go to Agbokim waterfalls of Seven-faced wonders.
It has been designated as one of the seven wonders of the nation's project and is highly recommended for picnics due to the exciting experience it provides visitors.
2: Tarkwa Bay Beach: A haven of liberty and peace
As wild as Lagos might be, there are few spots in it that offer a unique type of freedom that is hard to come by; Tarkwa Bay is one of them.
The beach is removed from the hustle and bustle of Lagos, giving it a euphoria that makes it impossible for visitors to think about the hustle they left behind.
Unlike most beaches in Lagos, which are growing more funky than serene, Tarkwa Bay prides itself as a free refuge that is not normally noisy or crowded, making it a unique area to spend some quiet time with loved ones or a pleasant get-together with friends.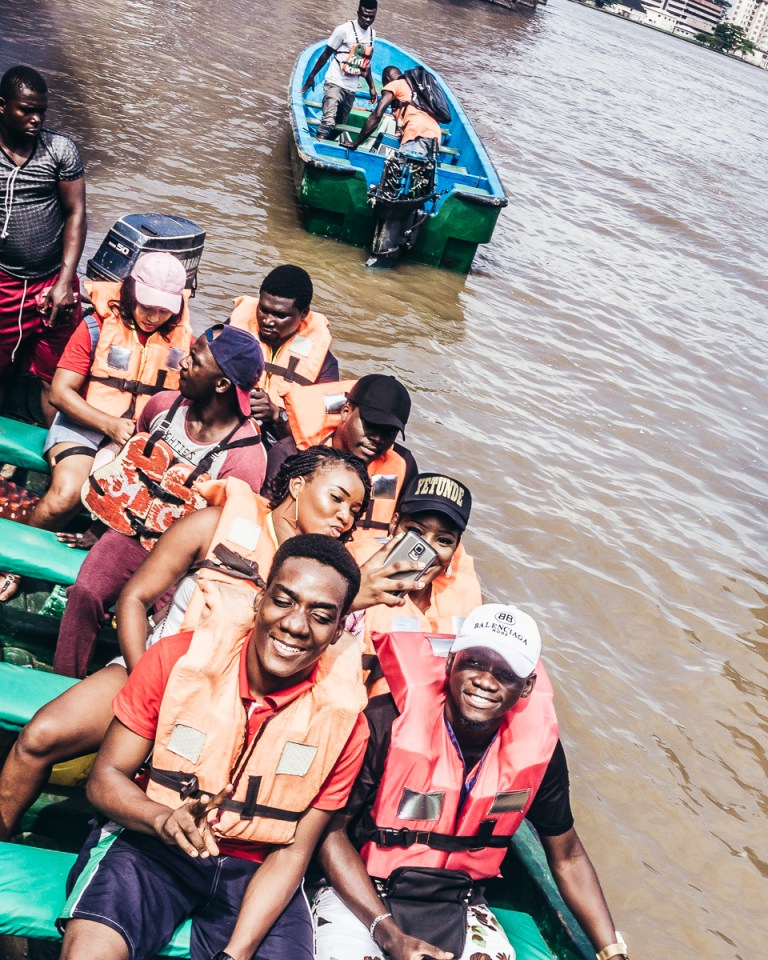 However, there is some small buying and selling going on around the beach: the local population makes their living from tourists that visit the beach, and they do everything they can to maintain it clean and welcoming for visitors.
In fact, Tarkwa Bay is considered a "well-kept" beach in Lagos; jet skiing and water skiing are popular sports there, so visitors should bring their water sports equipment when visiting.
3: The Erin-Ijesha Waterfalls is one haven of purity and beauty.
It is said that the Erin-Ijesha waterfalls were discovered in 1140 AD and were named Olumirin, which means "another deity," because they resembled a mysterious figure.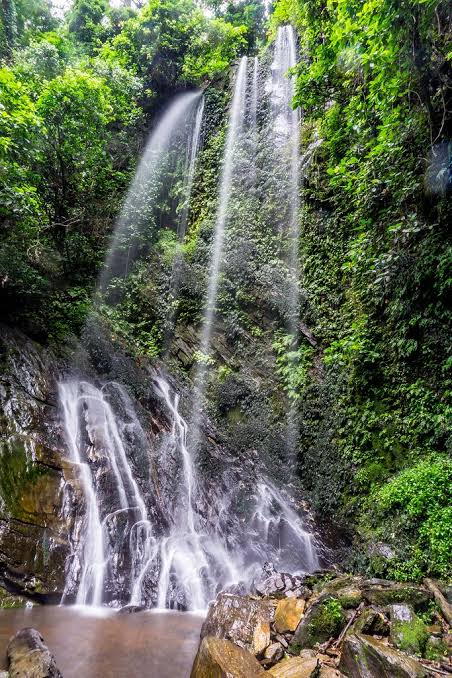 The Erin-Ijesha Waterfalls, also known as the Olumirin Waterfalls, are a tourist attraction in Erin Ijesha, Osun State, Nigeria: It is 2 kilometers from town.
With an atmospheric temperature ranging from 30-34oC and the location being surrounded by nature's soothing hands, the breeze at the waterfalls is cool and refreshing.
The entire setting is enthralling and idyllic.
Another wonderful feature of the Eri-Ijesha waterfalls is that it is a collection of seven cascades that pour over a cliff, resulting in an impressive seven-part waterfall.
The seven parts are best described as a stunning assemblage of seven distinct levels, with each level providing a completely different perspective when compared to the previous level.
READ ALSO: 5 Most Trending Tech Gadgets Of 2021
4: Obudu Mountain Resort Is Africa's Largest And Most Luxurious Tourist Destination.
Obudu Mountain Resort, also known as Obudu Cattle Ranch, is one of Africa's greatest, most intriguing, most stunning tourist sites. Obudu Mountain Resort is located in the highlands and dense tropical woods of Cross River State, with a temperate temperature, about 45 miles from the border with Cameroon.
If you're a traveler looking for a blend of adventure and exquisite peacefulness, Obudu Cattle Ranch is the place to be. Obudu, with its abundant natural greenery and gorgeous perspective, is becoming increasingly popular among tourists from all over Nigeria and Africa.
The ranch features several pleasant and attractive mountain-area and country-side vistas, as well as a well-preserved and quiet Serene to suit all of its guests.
5: Yankari Game Reserve
Yankari Game Reserve is a huge wildlife park in Bauchi State, Nigeria.
It has an area of approximately 2,244 square kilometers (866 square miles) and is home to several natural warm water springs as well as a diverse range of flora and fauna.
The reserve is also home to primates, waterbucks, bushbucks, oribi, crocodiles, hippopotamuses, roan gazelles, wild cattle, and other monkey species.
When is the best time of year to visit?
The best time to enjoy the full Yankari experience is during the dry season with warmer temperatures, which is typically between March and April.
This allows you to see a wider variety of animals on your safari. This sanctuary is home to West Africa's largest surviving elephant population.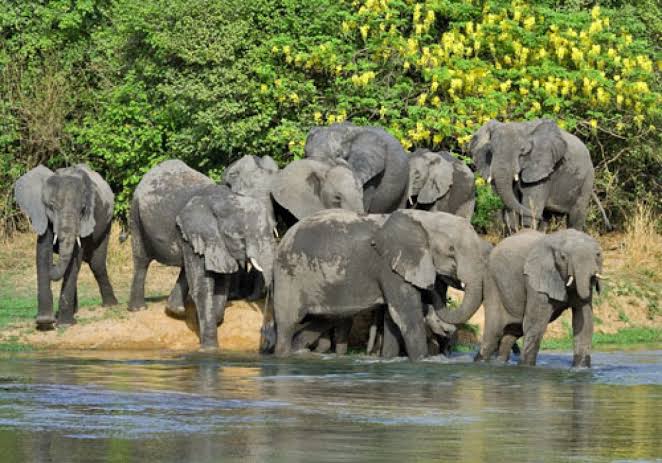 Take a camera, cash, sunglasses, drinking water, comfortable hiking shoes, an overnight kit, and a safari kit with you.
READ ALSO: 5 Most Controversial Nigerian Celebrities Of 2021