A 42-year-old obsessed fan was arrested at Miley Cyrus' iHeartRadio set in Las Vegas.
Cops were called to the T-Mobile Arena on Saturday night (Sept.21) after Miley's security team noticed 42-year-old David Rumsey in the audience and prevented disaster.
Before his arrest, Rumsey took to Twitter to make a series of bizarre tweets about Miley Cyrus, Donald Trump, Micheal Jackson, Prince, and Tupac.
He reportedly told Miley's team, "It's my life's mission to impregnate Miley."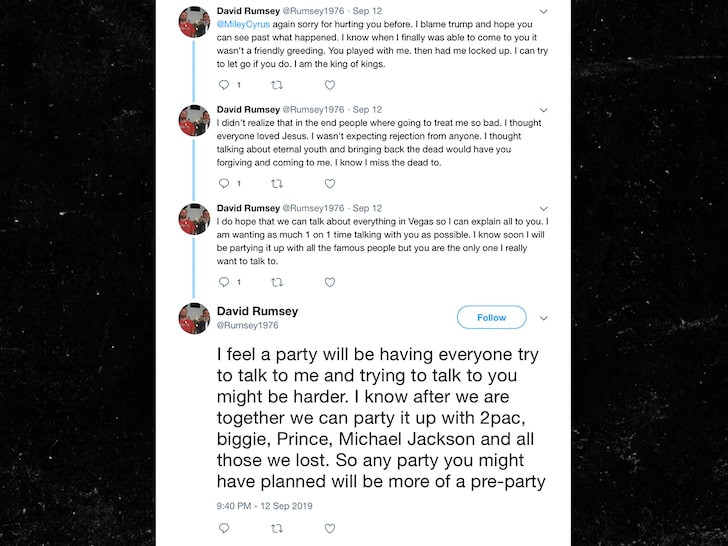 After being detained by Miley's security team, Rumsey was arrested and booked into the Clark County Jail on a felony charge of making threats. He is still currently in custody.