Anita Natacha Akide professionally known as Tacha is an award winning reality Star, Instagram influencer and V blogger. The 29 year old star who hailed from River state became popularly after featuring in the BBNaija season 4 edition.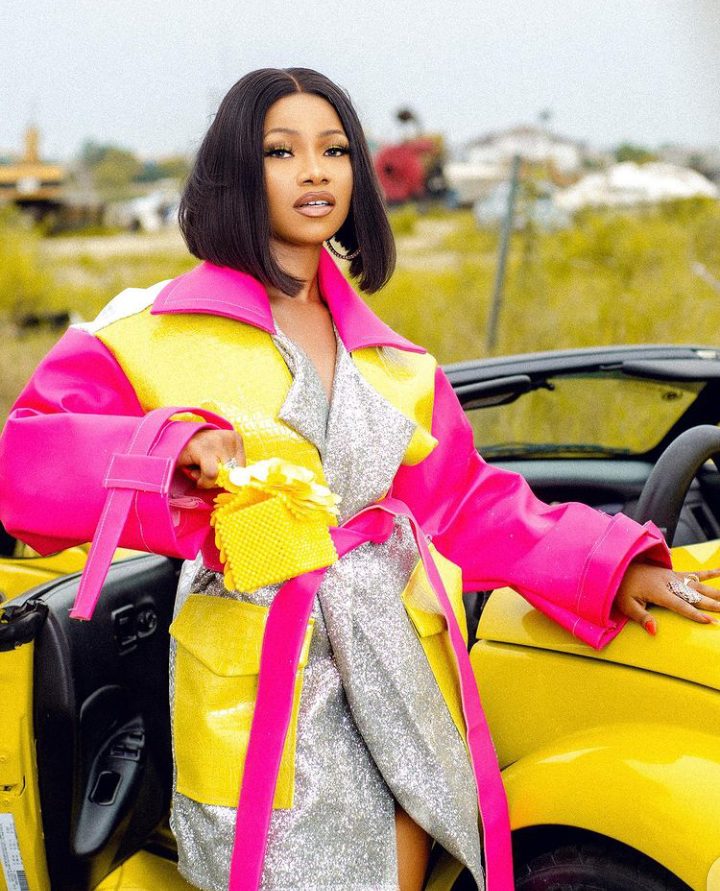 Tacha is popular for her beauty and fashion sense. On her Instagram page, she would update pictures of herself in lovely outfits that we cannot help but admire her creativity. To be beautiful is something but to also have a great fashion sense makes it all complete.
Although Tacha has once faced some online bullying, the reality TV star didn't let that get to her and is shining as bright as ever.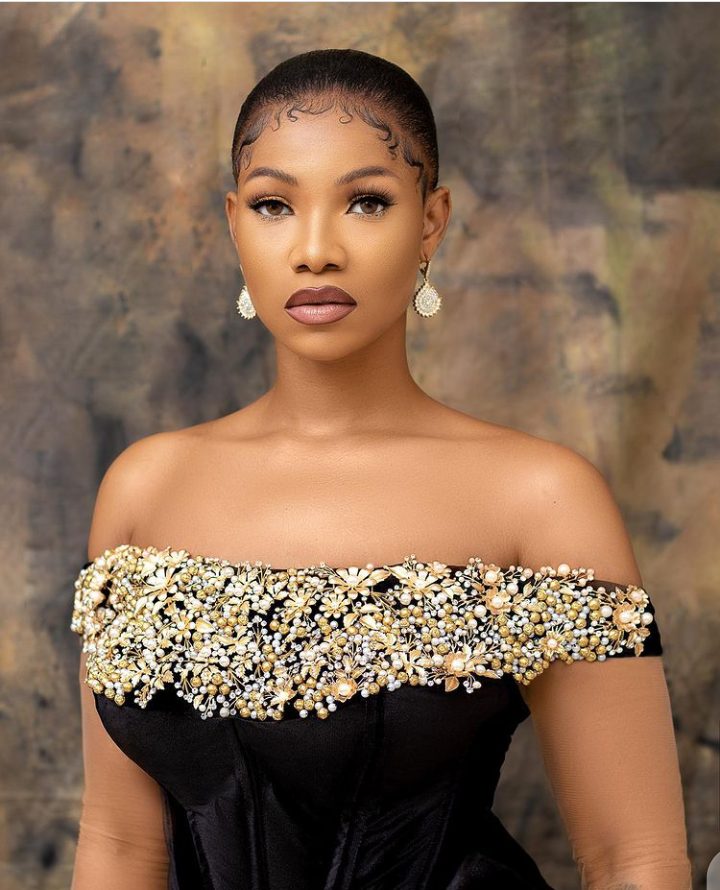 Read also: Glam! Tacha Serves Hot New Fashion Photos
In this article, we will be checking out 3 best Fashion moments of Tacha. Let's take a look at them below:
1: A short ankara jacket: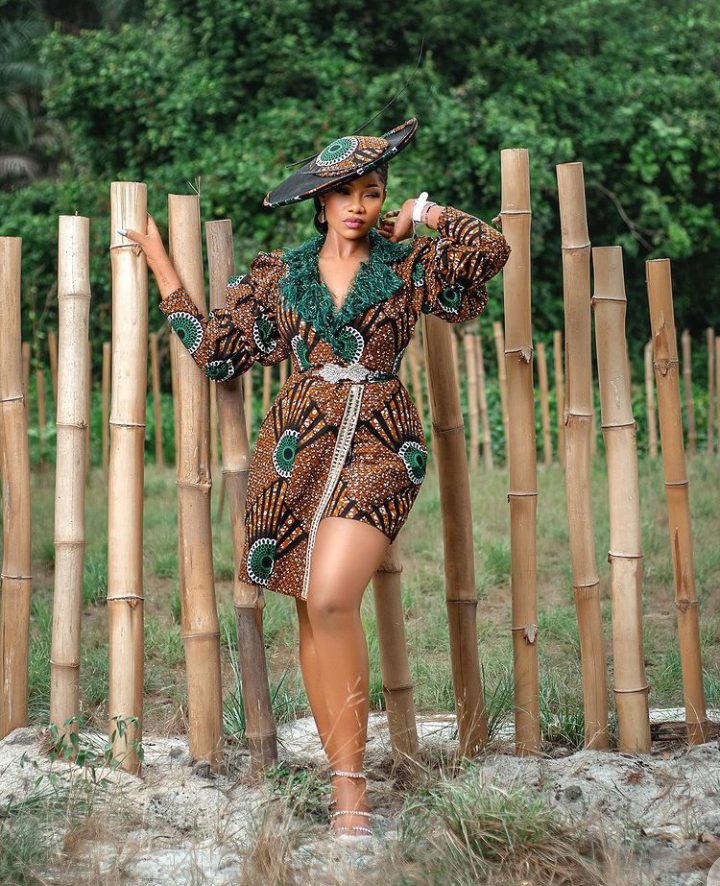 In the picture above, Tacha took the ankara fabric to an entirely different level with the way it was styled. Let's not forget to talk about her hat which fitted perfectly with her outfit.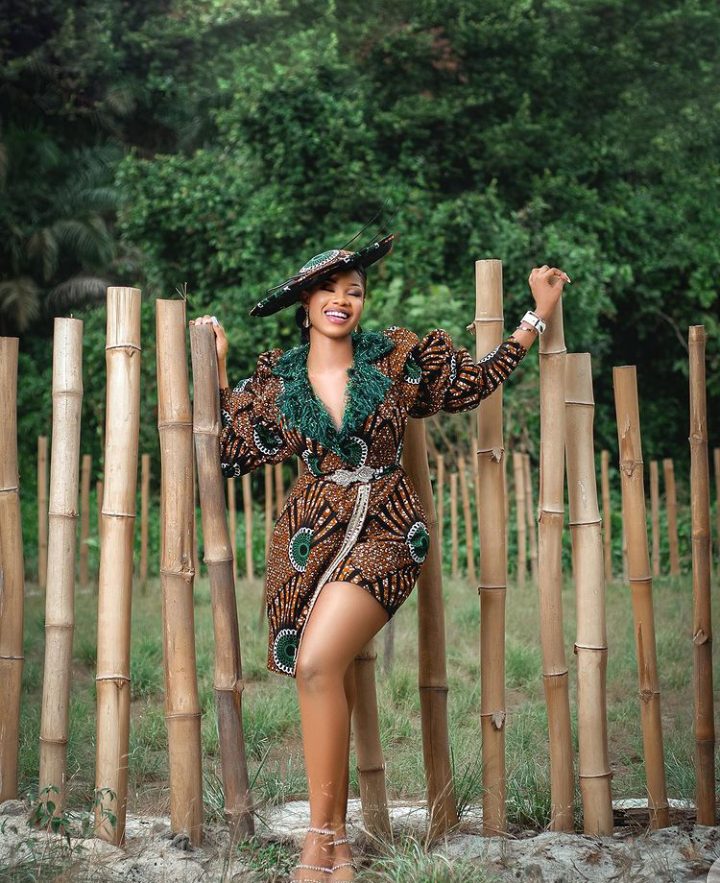 The neck of the ankara jacket was also adorned with ruffles which made it look unique.
2: A gold lace gown: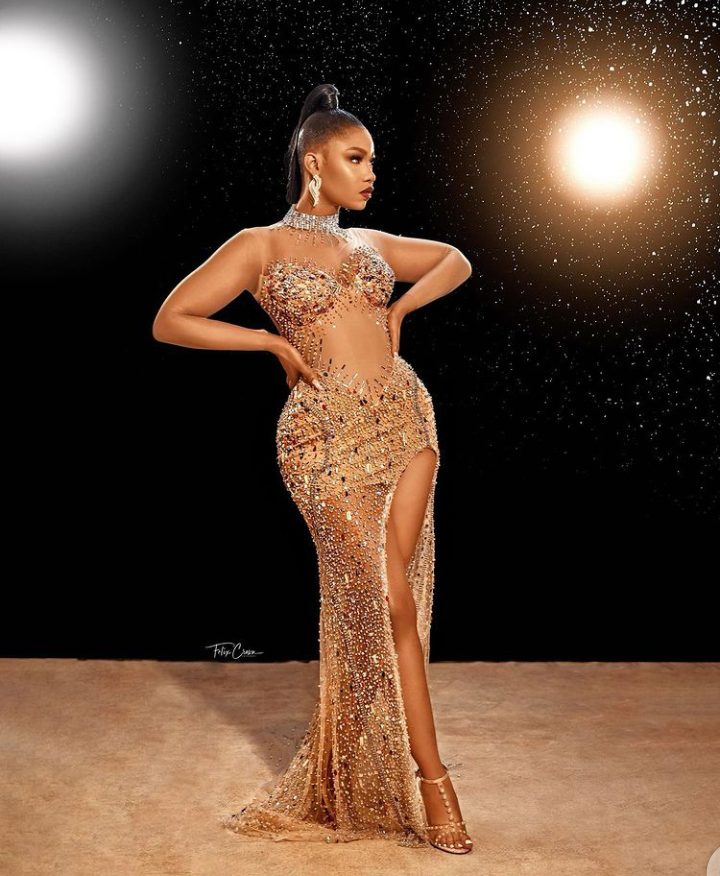 The design of the gown is absolutely stunning and creative. It does not only matches well with her skin tone but also highlighted her beauty. Stones and bead were also used to accessories the outfit.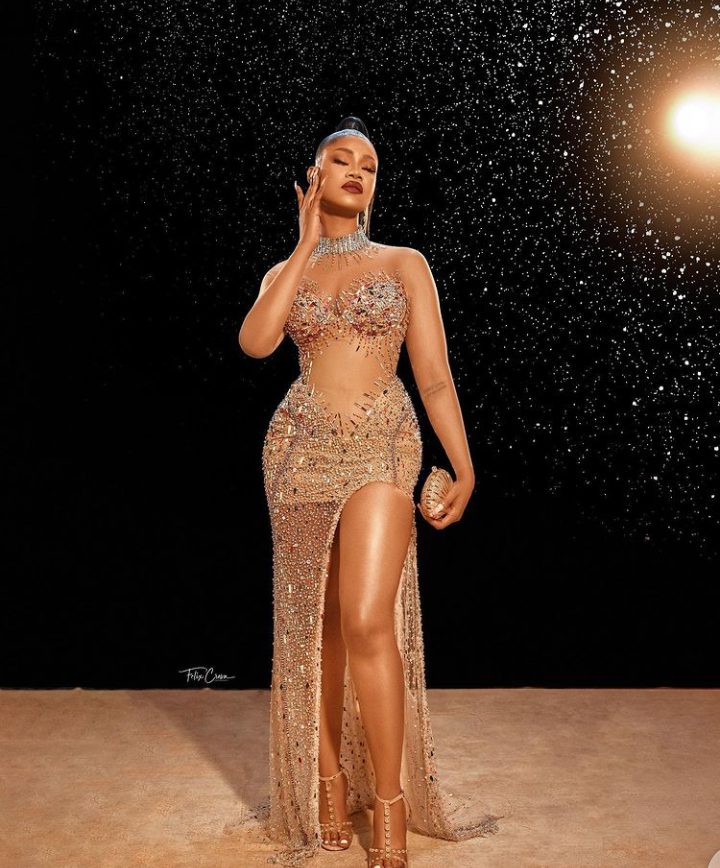 3: A short blue skirt and crop top: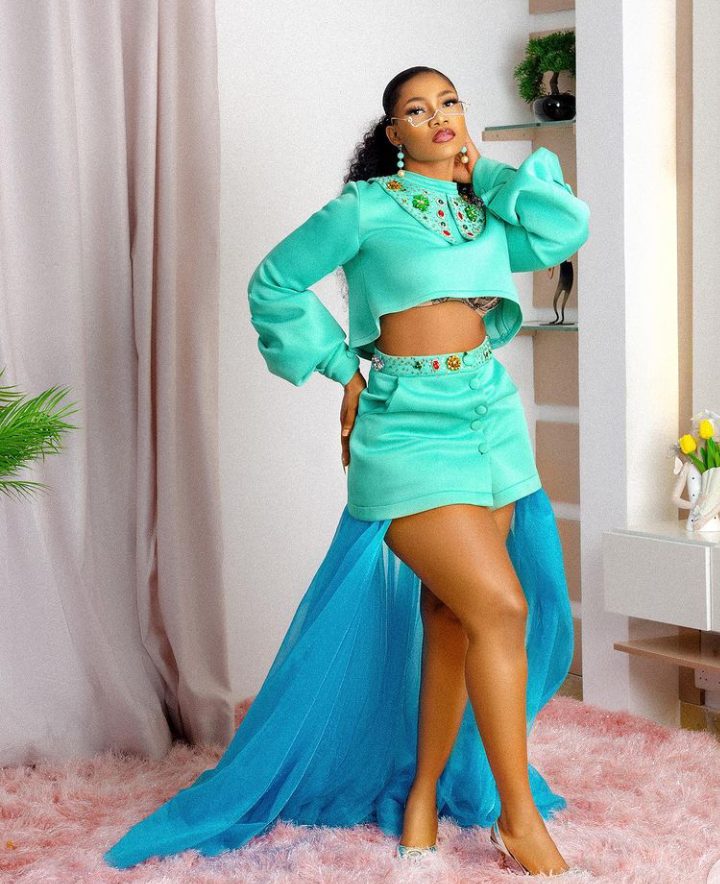 This is another creative look of Tacha. The design of the skirt and the crop top is wonderful. The blue color also brings out the outfit beauty.
Photo credit: Instagram
Click here to follow us on Instagram