As Nigerians eagerly await the 2023 presidential elections scheduled for February, celebrities are not left out of the political frenzy which has since filled the airwaves.
On 25 February 2023, Nigerians will match to the polling units to elect the man who would lead the Nation for four years.
In this article, Glamsquad brings you some names of Nigerian celebrities who are 'ObiDients'; a political slang for Peter Obi supporters.
Here are some Nigerian celebrities who have publicly declared support for Labour Party's presidential candidate Peter Obi and his running mate Yusuf Datti Baba-Ahmed
John Okafor
Actor John Okafor, also known as Mr Ibu, became a trending topic on Twitter after rallying alongside thousands of Nigerians in support of Labour Party (LP) presidential candidate Peter Obi.
On social media, the actor's images and videos from the occasion have gone viral.
The crowd could be heard applauding the 60-year-old, who was wearing a branded polo with the Labour Party logo and pictures of Peter Obi and his running mate Senator Yusuf Datti Baba-Ahmed in one of the videos.
Frederick Leonard
The Labour Party's presidential candidate, Peter Obi, has the endorsement of actor Frederick Leonard.
On September 29, the 46-year-old expressed support for the former governor of Anambra State in an Instagram post.
Obi and Frederick appeared in a poster with the Labour Party logo, and the caption read: "This is where I stand for the 2023 presidential elections. I shall continue to give my unwavering support for Peter Obi and the Labour Party. Win or win, I remain Obidient."
Zubby Michael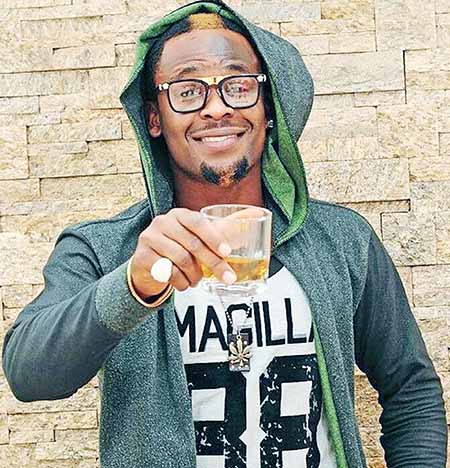 Actor Zubby Michael has endorsed Labour Party presidential candidate Peter Obi.
In an Instagram post on Thursday, the 37-year-old expressed his support for the former governor of Anambra State.
Zubby posted a picture of Obi and referred to him as "the man for the job."
This occurred shortly after fellow actor Frederick Leonard endorsed Peter Obi as his choice for the 2023 presidential election on Instagram.
Hilda Dokubo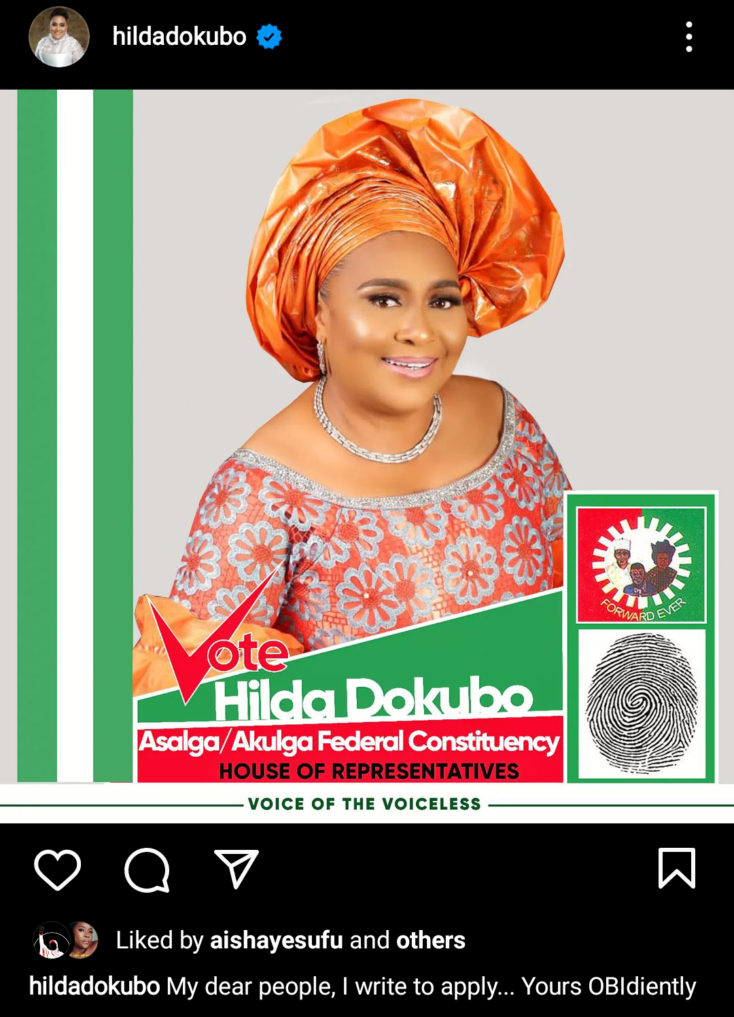 Hilda Dokubo, who recently expressed interest in running for the Labour Party's House of Representatives nomination to represent the Asalga/Akulga federal constituency, has continued to step up her support for the candidate.
She organised a two-million-man march for Obi on August 27 in Port Harcourt, Rivers State, with the help of numerous young people.
The actress and other participants gathered at the Oil Mill Junction along the Aba Road, from where they marched to Isaac Boro Park in Mile One while dancing and donning branded Labour Party T-shirts.
Charly Boy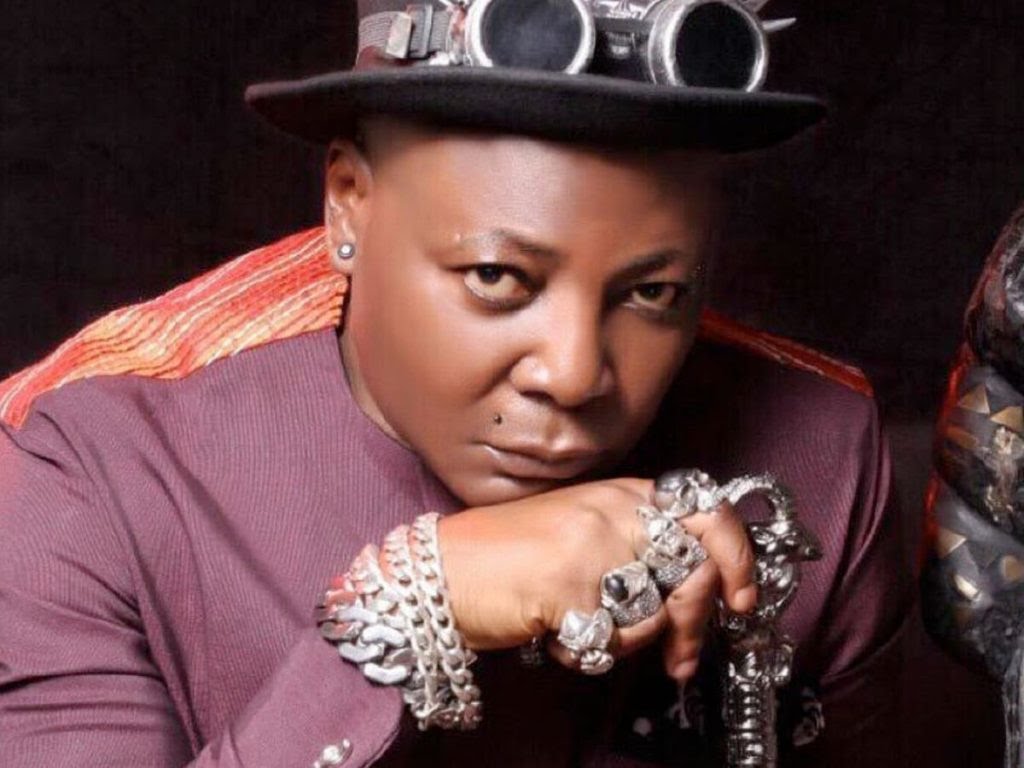 Charly Boy pledged to plan the largest rally in favour of Obi while expressing his support for him.
"Finally, on Kakaaki today, I publicly endorsed Peter Obi. Before this month runs out I would stage the biggest rally ever," the 72-year-old said.
Charly Boy declared in June that he would move to Ghana if the All Progressive Congress (APC) candidate Bola Tinubu or the candidate of the Peoples Democratic Party (PDP), Atiku Abubakar, were to win the presidential election in 2019.
After Femi Kuti denied claims that he called Peter Obi's supporters "zombies," the singer also went to see him along with Peter Obi.
Psquare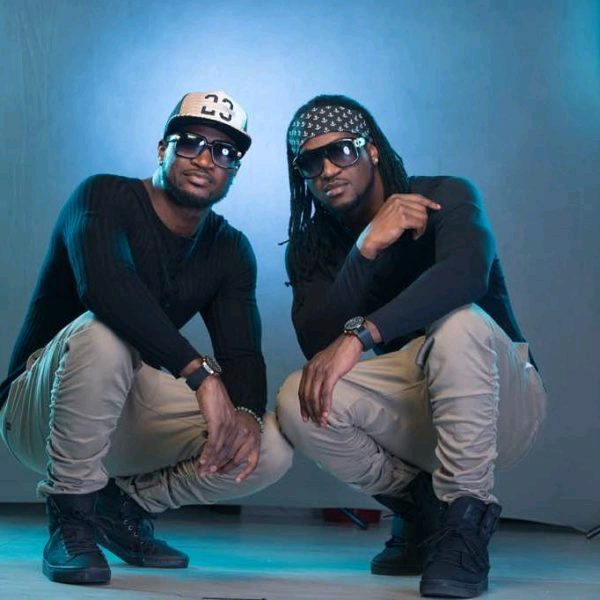 Twin singing sensations Peter and Paul Okoye (Psquare) have declared their support for Peter Obi.
Paul urged Nigerians to obtain their Permanent Voters Cards (PVC) and support Obi in a post on Instagram.
According to him, the failure to elect the right leader next year will lead Nigeria into "another eight years of backwardness".
Paul made his announcement via a post on his Instagram page just a few days after his identical twin brother did the same.
Since Peter Obi is the most qualified, Peter said he will make an exception to his usual policy of avoiding politics.
The 40-year-old singer also replaced Mr. Obi's image as his Twitter profile picture.
Mr Obi, who was Atiku Abubakar's former running mate under the PDP platform in 2015, appears to be the preferred candidate on social media.
Other celebrities who have publicly endorsed Peter Obi for president include Okay Bakassi, Chidi Mokeme, Harry Anyanwu, and Victoria Inyama.