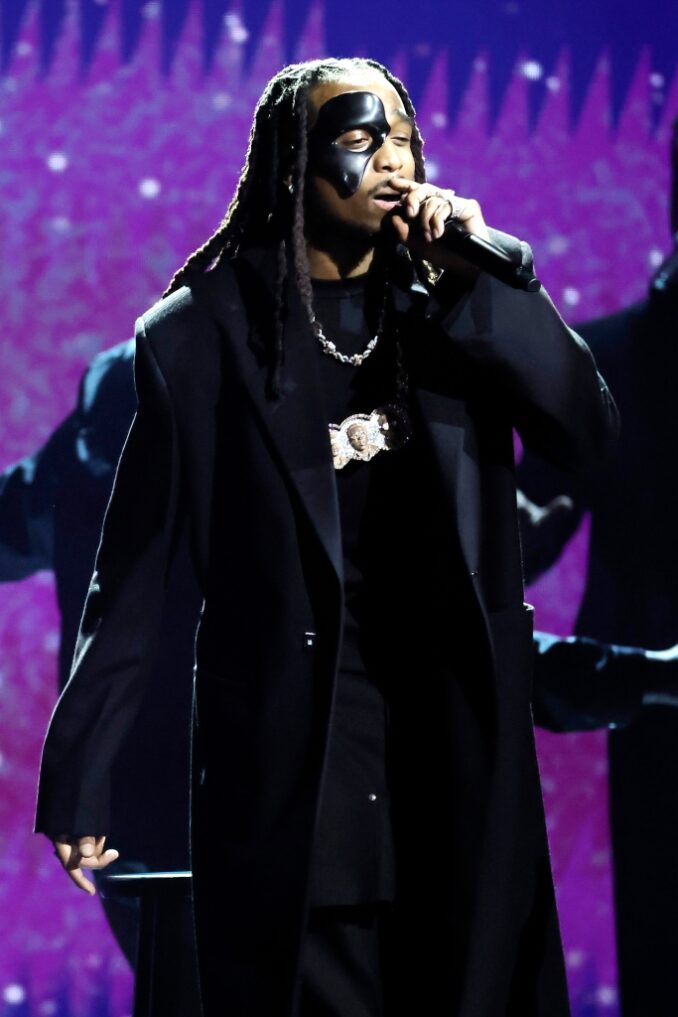 At the 2023 Grammys, Quavo paid respect to his late groupmate and nephew Takeoff.
In honor of Takeoff, who passed away on November 1 2022, the Migos artist and Maverick City Music performed "Without You" on stage together on Sunday night.
The rapper started his "In Memoriam" tribute while seated on a stool surrounded by the choir singers.
He was wearing all-black clothing, a simple silver chain, and a mask that covered half of his face. He even flashed the audience with the chain that Takeoff had on.
Two choir members jumped in to sing "See You Again" by Charlie Puth and Wiz Khalifa during his performance.
Offset, a member of the Migos, didn't step up on stage with him though.