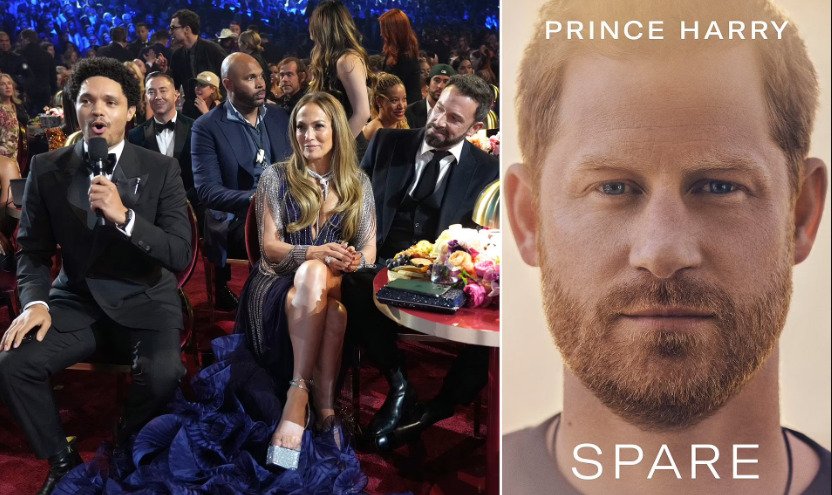 Trevor Noah, the host of the 2023 Grammy awards pokes fun at Prince Harry's "Frost-Bitten" Pen*s Reveal in Tell-All Memoir "Spare."
During theceremony held at the Cryto.com Arena in Los Angeles on Sunday night, 5th February, Noah ridiculed the claim that went viral when the Duke of Sussex's book was released in January.
When introducing British star, James Corden on stage to present an award – which saw Beyonce make Grammys history with her win, Noah said,
"James Corden is a 12-time Emmy winner and the host of The Late Late Show. He's also living proof that a man can move from London to L.A. And not tell everyone about his frost-bitten pen*s."
In his explosive memoir, the Duke of Sussex confessed that he was impacted by the early stages of frostbite during William and Kate's wedding in April 2011.
It followed his Walking with the Wounded 200-mile expedition in March 2011, which saw him embark on a trek to the North Pole alongside four ex-servicemen who were injured in Afghanistan.
The frostbite affected his cheeks, ears, and genitalia, he claimed.
While Harry's ears and cheeks healed swiftly, he was still recovering from his 'todger' injuries by the time he attended his brother's wedding, he wrote.
In the memoir, Prince Harry also revealed he applied an Elizabeth Arden cream, a favorite of the late Princess Diana onto his pen*s after it was recommended to him by a friend.
Read Also: Video: Viola Davis reacts to EGOT status at the 65th Grammy awards