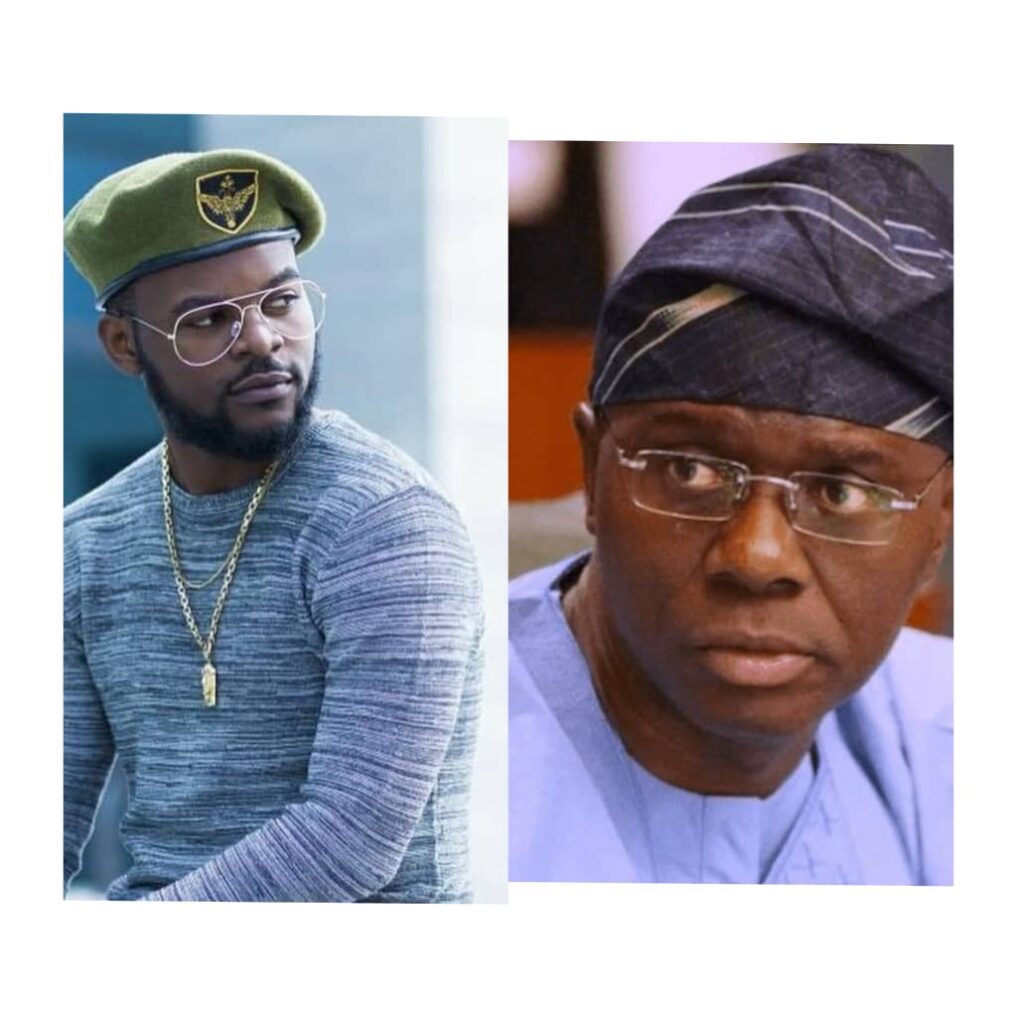 Nigerian rapper, singer, and actor Folarin Falana, popularly known as Falz, has aimed a dig at the governor of Lagos State, Babajide Sanwo-Olu.
Falz called out Sanwo-Olu, who was reelected as governor of the state in the March 18, 2023 gubernatorial election, and noted that he was selected, not elected.
The rapper made his point in a tweet in response to Sanwo-Olu's victory speech.
ALSO READ: WHY USING THUGS IF YOU TRULY HAVE STRUCTURE- FALZ QUESTIONS APC OVER ATTACKS
Part of Sanwo-Olu's victory speech said:
"Thank you Lagosians! I am deeply humbled and grateful for the overwhelming support and trust of the good people of Lagos State. I am honored to be re-elected as your Governor and pledge to continue to work tirelessly to deliver a better Lagos for all. Thank you for believing in me. I have personally penned my thoughts in a letter to you. I hope you read it and truly feel my passion for Lagos and for you."
Continuing, Sanwo-Olu said these "elections have deeply tested us as a people. This victory is not just mine, but it belongs to every Lagosian. I have worked hard to live up to this responsibility of governing the most important subnational economy in Africa. We certainly could not have done this by ourselves. Thank you to the Almighty God and all of Lagos.''
He also thanked Nigeria's President-elect Asiwaju Bola Ahmed Tinubu and President Muhammadu Buhari:
"Immense gratitude goes to our great party, APC, and our President-Elect, Asiwaju Bola Ahmed Tinubu. Thank you to the President of Nigeria, Muhammadu Buhari, GCFR, for your commitment to leaving a legacy of fairness and electoral outcomes that reflect the will of the people. Thank you to my wife, Ibijoke, my Deputy Governor, Dr. Kadri Obafemi Hamzat, and all fellow contestants for their contributions. Lagos has chosen competence and experience, on this march to true greatness.''
Reacting to Sanwo-Olu's speech, Falz tweeted:
"You were not re-elected. You selected yourself. Everybody saw it unfold. You are only deceiving yourselves"
Saturday's election was marred by violence, rigging, and other forms of electoral malpractice.