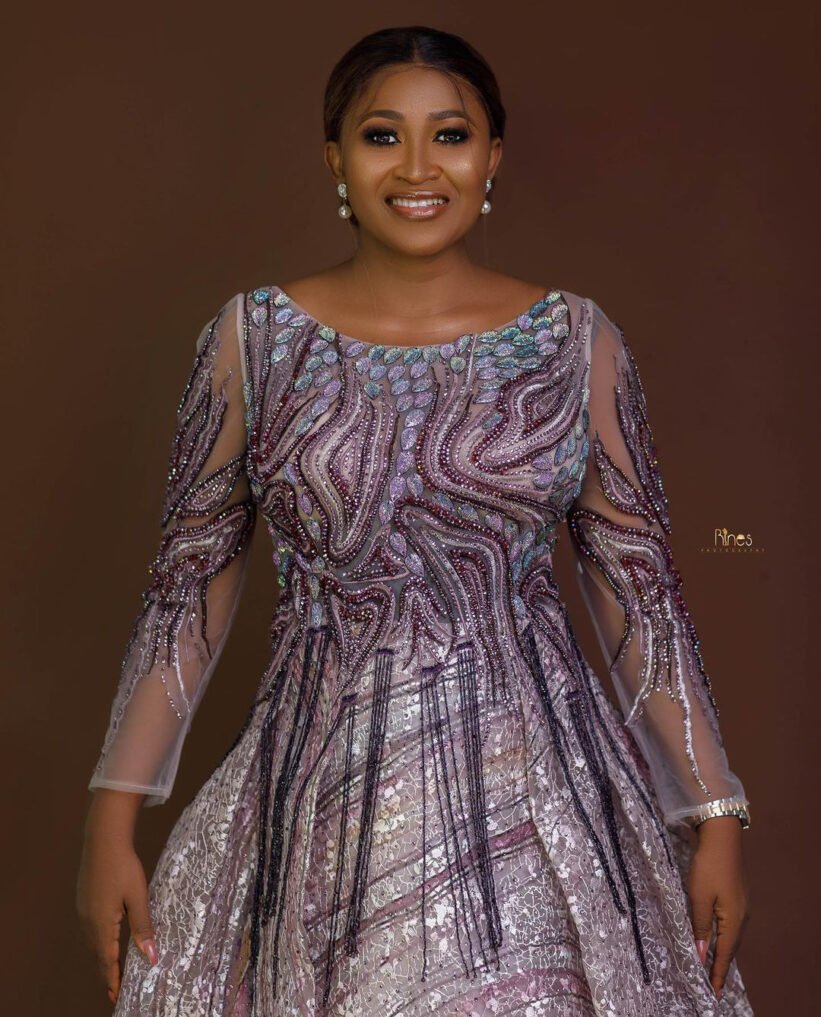 Nollywood actress, Mary Remmy Njoku is feeling anxious about the general election taking place today, 25th February 2023. 
Sharing her thoughts, the mother of three disclosed that she was unable to sleep due to her apprehension about the election outcome. 
Read Also: 'Please, don't let anyone lure you to truncate the election' – Comedian, I Go Dye writes in open letter to Buhari
Mary Njoku further revealed that the couldn't believe that for over 30 years of her life, this is the first time she is witnessing a real election.
To provide further clarification, she expressed that it's the first instance where ordinary people are utilizing their own resources to campaign for a more prosperous Nigeria.
Read Also: Actress, Susan Peters issues warning to pastors about prophecies on 2023 general election
She wrote: 
"Who is awake?

Can't sleep. I am really anxious about tomorrow. Are you ready?

Can't believe that in over 30yrs of my life, this is the first time I am witnessing a real election where the masses are using their personal resources to campaign for a better Nigeria. Hopeful".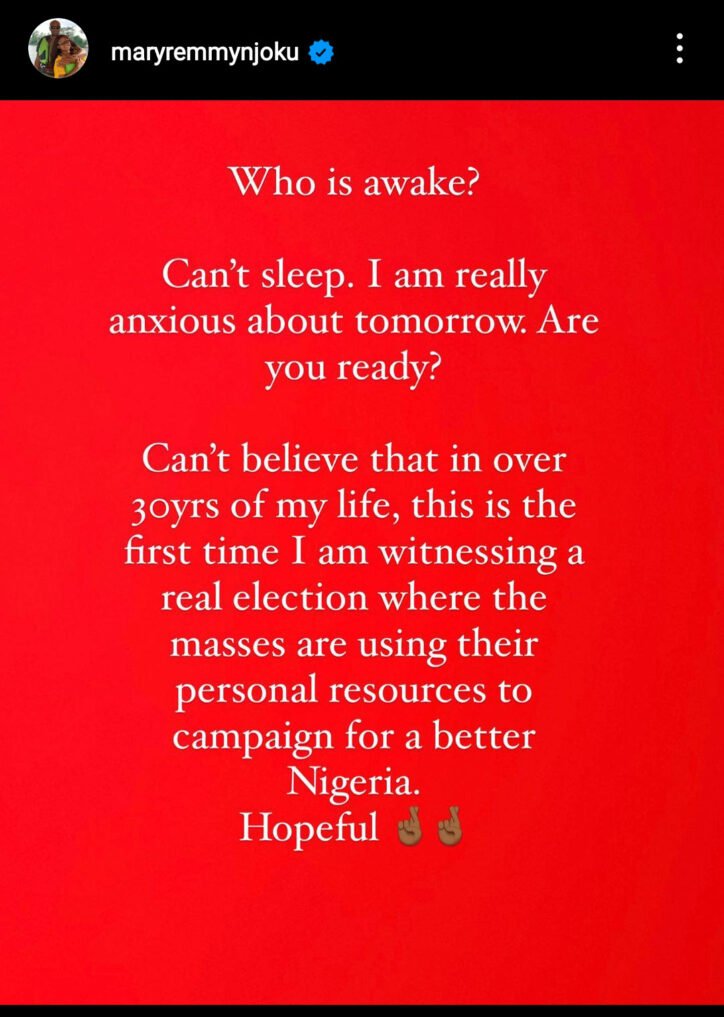 Read Also: American president, Joe Biden calls for 'free and fair elections' in Nigeria – Read full statement