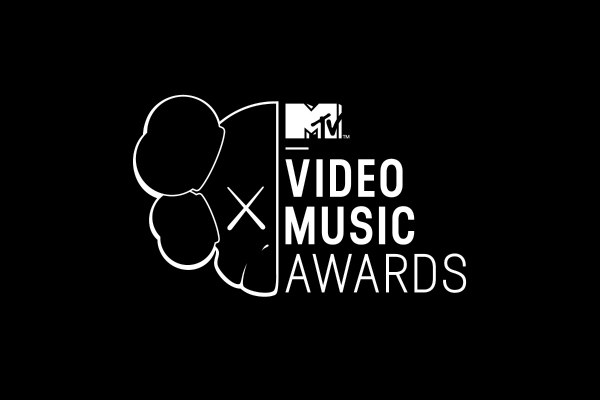 Beyoncé leads the field with 8 noms, with Eminem and Iggy right behind at the Sunday, August 24 show.
In the list announced Thursday morning (July 17) via SnapChat, VMA veteran Eminem and newbie Iggy Azalea were just behind Beyonce, with seven nods apiece.
Also receiving multiple nominations were Jay Z, Katy Perry, Miley Cyrus, Pharrell Williams, Ariana Grande, Lorde, Sam Smith, Zedd, Avicii, Pitbull, Jason Derulo and Hayley Williams.
The 2014 MTV Video Music Awards will touch down at the Forum in Inglewood, California, for the first time on August 24, with a show slate to include performances from Usher, Grande and 5 Seconds of Summer, with more The Full List Of 2014 MTV Video Music Award Nominees:
Video of the Year
» Beyoncé ft. Jay Z, "Drunk In Love"
» Iggy Azalea ft. Charli XCX, "Fancy"
» Miley Cyrus, "Wrecking Ball"
» Pharrell Williams, "Happy"
» Sia, "Chandelier"
Best Hip-Hop Video
» Childish Gambino, "3005″
» Drake ft. Majid Jordan, "Hold On (We're Going Home)"
» Eminem, "Berzerk"
» Kanye West, "Black Skinhead"
» Wiz Khalifa, "We Dem Boyz"
Best Male Video
» Ed Sheeran ft. Pharrell Williams, "Sing"
» Eminem ft. Rihanna, "The Monster"
» John Legend, "All of Me"
» Pharrell Williams, "Happy"
» Sam Smith, "Stay With Me"
Best Female Video
» Ariana Grande ft. Iggy Azalea, "Problem"
» Beyoncé, "Partition"
» Iggy Azalea ft. Charli XCX, "Fancy"
» Katy Perry ft. Juicy J, "Dark Horse"
» Lorde, "Royals"
Best Pop Video
» Ariana Grande ft. Iggy Azalea, "Problem"
» Avicii ft. Aloe Blacc, "Wake Me Up"
» Iggy Azalea ft. Charli XCX, "Fancy"
» Jason Derulo ft. 2 Chainz, "Talk Dirty"
» Pharrell Williams, "Happy"
Best Rock Video
» Arctic Monkeys, "Do I Wanna Know?"
» Black Keys, "Fever"
» Imagine Dragons, "Demons"
» Linkin Park, "Until It's Gone"
» Lorde, "Royals"
Artist to Watch, Presented by Taco Bell
» 5 Seconds of Summer, "She Looks So Perfect"
» Charli XCX, "Boom Clap"
» Fifth Harmony, "Miss Movin' On"
» Sam Smith, "Stay With Me"
» Schoolboy Q, "Man of the Year"
Best Collaboration
» Ariana Grande ft. Iggy Azalea, "Problem"
» Beyoncé ft. Jay Z, "Drunk In Love"
» Chris Brown ft. Lil Wayne and Tyga, "Loyal"
» Eminem ft. Rihanna, "The Monster"
» Katy Perry ft. Juicy J, "Dark Horse"
» Pitbull ft. Kesha, "Timber"
MTV Clubland Award
» Calvin Harris, "Summer"
» Disclosure, "Grab Her!"
» DJ Snake & Lil Jon, "Turn Down For What"
» Martin Garrix, "Animals"
» Zedd ft. Hayley Williams, "Stay the Night"
Best Video With A Social Message
» Angel Haze ft. Sia, "Battle Cry"
» Avicii ft. Dan Tyminski, "Hey Brother"
» Beyoncé, "Pretty Hurts"
» David Guetta, "One » David Guetta, "One Voice"
» J. Cole, "Crooked Smile"
» Kelly Rowland, "Dirty Laundry"
Best Cinematography
» 30 Seconds to Mars, "City of Angels"
» Arcade Fire, "Afterlife"
» Beyoncé, "Pretty Hurts"
» Gesaffelstein, "Hate Or Glory"
» Lana Del Rey, "West Coast"
Best Editing
» Beyoncé, "Pretty Hurts"
» Eminem, "Rap God"
» Fitz and the Tantrums, "The Walker"
» MGMT, "Your Life is a Lie"
» Zedd ft. Hayley Williams, "Stay the Night"
Best Choreography
» Beyoncé, "Partition"
» Jason Derulo ft. 2 Chainz, "Talk Dirty"
» Kiesza, "Hideaway"
» Michael Jackson ft. Justin Timberlake, "Love Never Felt So Good"
» Sia, "Chandelier"
» Usher, "Good Kisser"
Best Direction
» Beyoncé, "Pretty Hurts"
» DJ Snake & Lil Jon, "Turn Down For What"
» Eminem ft. Rihanna, "The Monster"
» Miley Cyrus, "Wrecking Ball"
» OK Go, "The Writing's On The Wall"
Best Art Direction
» Arcade Fire, "Reflektor"
» DJ Snake & Lil Jon, "Turn Down For What"
» Eminem, "Rap God"
» Iggy Azalea ft. Charli XCX, "Fancy"
» Tyler, the Creator, "Tamale"
Best Visual Effects
» Disclosure, "Grab Her!"
» DJ Snake & Lil Jon, "Turn Down For What"
» Eminem, "Rap God"
» Jack White, "Lazaretto"
» OK Go, "The Writing's On The Wall"
Related articles across the web