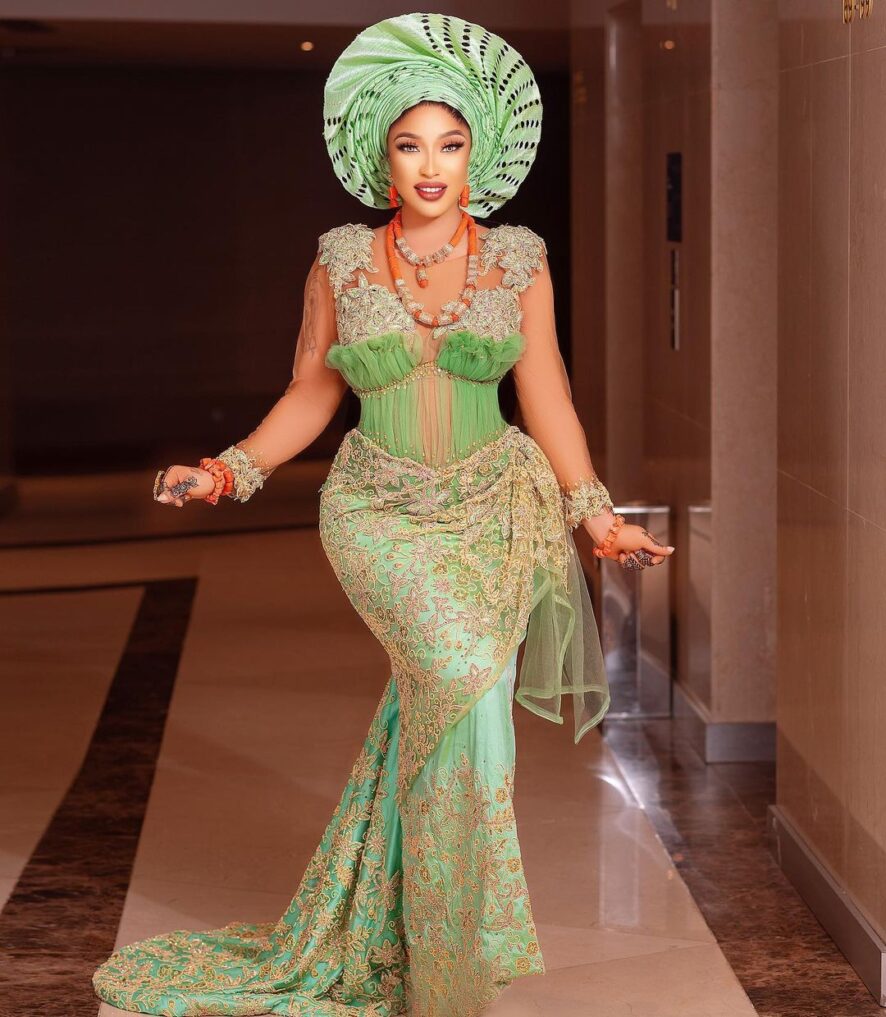 Nollywood actress cum politician, Tonto Dikeh has lamented on how much ones lie an affect another person.
The actress took to her Instagram page to reveal how much she hates herself now and will probably do for a very long time after she ignored a message of a woman who asked her for help for her sick son thinking it was fraud.
Read Also: Details emerged as two rappers arrested for racist attack on Nigerian man in Italy
According to her, she ignored the message only because she has been scammed of over half a million naira before by someone using the same technique.
Dropping a writeup video, she wrote;
Few weeks ago,i helped out a random fan  with almost half a million naira(370k)  cause they had mad challenges and she showed a baby and all, one week later i just wanted to check up on them.BOOM the account have been deleted,i took it with good faith.

I was so pissed,i felt used and taken for granted but i moved on.. FF to 2days ago,i saw similar message,seeking for medical assistance.The way i deleted and ignored the message ehn, this morning i opened my DM the mother told me her son died….

My eyes hurt from crying, my heart aches so badly.
Read Also: "I'm Happy I Went To Prison, God Went With Me" – Moses Armstrong Breaks Silence Following Rape Allegations
Tonto said her heart goes out to everyone going through one thing or the other.She added:
I will beat myself up for this for as long as i stop feeling guilt but the person who made me ignore that message,i pray you suffer more than the grieving mothers.

#SAYNOTOFRAUD
See post below;