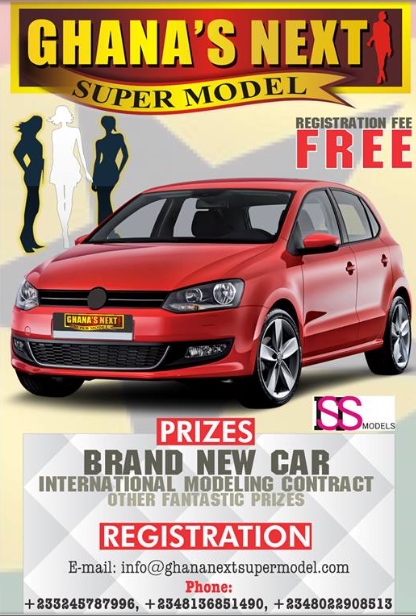 Sparkzuta International Models in conjunction with Studio 24 and International Business Consortium presents the much awaited Ghana's Next Super Model official media launch. The launch will take place at the Silver Lounge, Accra mall on the
18th February, 2015 by 4pm
prompt.
According to the Organizers,We have successfully organized the Nigeria's Next Super Model and we are in the ninth year now. Our past winners have done well in the modelling industry in and outside Nigeria.
With the success of the Nigeria's Next Super Model, ninth season, eighth car so far and with the ninth season coming will also see the winner with a new car, we are calling on aspiring models between the ages of 15-21 across Ghana to participate in this event which will nurture and promote new faces for the Ghanaian beauty and modelling world.
The aim is to make the dreams of young girls in Ghana a reality by giving them the orientation and encouragement needed to make them good ambassadors.