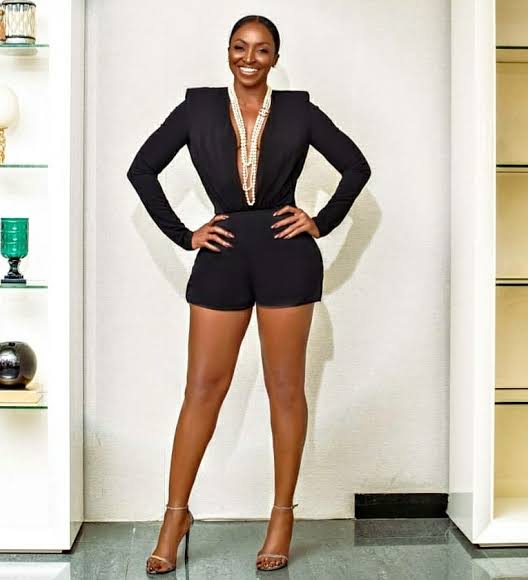 Kate Henshaw, a Nigerian actress, recognized for romantic roles in films, is one of the country's most gorgeous and promising actors. Her career in a Nigerian movie, referred to as Nollywood, dates back over two decades. In this essay, I will share ten interesting facts about Nollywood star Kate Henshaw that you may not have known before.
READ ALSO; Nollywood Actress Ruth Eze Speaks on Reducing 'Big Boobs'
Actress and singer Kate Henshaw is also a successful businesswoman, philanthropist, and member of the Nigerian entertainment industry's A-list. She's one of Nigeria's highest-paid actresses, as well as one of the country's most gorgeous, thanks to her seemingly ageless beauty. She's beautiful, talented, gifted, and imaginative in her acting and role-playing, all at the same time. Movie directors and producers in Nigeria use her because she knows how to interpret her roles well and can play whatever role they give her.
On July 19, 1971, she was born in Cross River State, Nigeria's southernmost state of Calabar. She's 48 years old right now. Her family has four children, and she is the eldest. Her hometown is Calabar, in Nigeria's Cross River State. She earned her First School Leaving Certificate after finishing primary school in Calabar, Nigeria's Cross River State. In Lagos State, Nigeria, she finished secondary school and earned her West African Senior School Certificate. She was active in drama, stage play, and the performing arts while in secondary school.
Kate Henshaw got her start in the entertainment industry at a young age. She is well-known for her roles in various genres, including romantic movies, sorrowful dramas, and suspense thrillers.
With over two decades of experience, she's a seasoned pro. Nollywood actors and actresses have cast her as a regal princess, a businesswoman, a nice housewife, and a strong young woman with aspirations to become successful on her own in a variety of roles. Kate Henshaw's childhood fantasy was to work in Hollywood as an actress. After completing her elementary and secondary schooling, Kate Henshaw attended the University of Calabar in Cross River State, Nigeria, and she earned a Bachelor's Degree in Medical Microbiology there.
READ ALSO; Top 5 Nollywood Actress who have side hustle apart from their acting career
After graduating from university, Kate Henshaw enrolled in the Medical Laboratory Science program at Lagos State University Teaching Hospital, where she earned her certification as a medical lab scientist. Kate Henshaw was a medical laboratory scientist and a special attendant at the Bauchi State General Hospital. She subsequently realizes that acting is her passion and career goal, so she decides to put her acting skills to the test. She began going to movie auditions in Lagos and was cast as a supporting character in many movies and tv shows.
After auditioning for the lead role in the film "When the Sun Sets," Kate Henshaw made her professional debut in Nigeria's movie industry, popularly known as Nollywood, in 1995. This role put her in the public eye, gave her an advantage in Nollywood, and attracted the attention of Nigerian film directors and producers. Kate Henshaw starred in other Nollywood films in Nigeria after her breakthrough role in the box office success "When the Sun Sets."
Kate Henshaw has appeared in well over two hundred Nollywood productions as an actress. For instance, she has appeared in films like Touch My Heart and Dangerous Silence. She has also appeared in several television shows like Canal Desire and Sun Sets. She has also acted in films like Stronger Than Pain and The Meeting. Currently, Kate Henshaw is Onga's brand ambassador and spokesperson. Nigeria's Got Talent Show also has her as a judge. She has been dubbed one of Nigeria's most gifted actresses and one of the country's most outspoken. She's a natural actress who knows how to play any role offered to her by Nigerian film directors and producers.
In Nigeria, Kate Henshaw is a highly sought-after actress. She's 45 years old, but she still manages to look stunning and vibrant. With Emeka Ike as her co-star, she won the title for Best Actress in a Leading Role at Africa Movie Academy Awards in 2008 for their role in the romantic film "Stronger than Pain." After dating for several years, Kate Henshaw married her longtime love Rod Nuttal in 2000, and the couple had a beautiful daughter named Gabrielle Nutall. After a few years of marriage, things fell apart, and they decided to part ways.
Kate Henshaw has been nominated for and won many accolades during her acting career. In addition to the Africa Movie Academy Award for best actress in a leading role, she has also won the Best of Nollywood Awards for the most promising actress, the Africa Magic Viewers Choice Awards for best actress in Nigeria, the Golden Icon Movie Academy Awards for best actress and City People Entertainment Awards for best actress in a supporting role. She's also been honored with a lifetime achievement award from the Nigerian Film Academy for being the country's most accomplished actress.
Kate Henshaw is regarded as one of Nigeria's highest-paid on-screen actors. More than 200 Nollywood blockbuster films have included her as the lead. She is well-known for her roles in action with Ramsey Noah, Jim Iyke, Emeka Ike, Chidi Mokeme, Genevieve Nnaji, Desmond Elliot, and other major Nollywood celebrities/thriller films as well as love/romantic ones. With almost 200 film roles under her belt, she's made a ton of money at the box office. She's known as Nollywood's "ageless queen" because of this. She is 48 years old, but by the way, she looks. You'd believe she's 29. Her beautiful smile and down-to-earth demeanor draw moviegoers from all over the world. She's a major player in Nollywood, Nigeria's film industry, also referred to as "Nollywood."
Kate Henshaw is one of Nigeria's wealthiest and most influential actresses, with a net worth estimated at over $1 million. With over 3 million Instagram and Facebook fans, she's also a huge star in the world of social media! As a Member of the Order of the Federal Republic (MFR), Nigeria's highest title and honor awarded to a celebrity who has made significant contributions to the country's economic growth and development through entertainment, she was decorated by the Nigerian Federal Government in 2011. Besides being an actress, Kate Henshaw is also a businesswoman with many ventures to her credit.