The entertainment industry has over the years witnessed the beautiful union and sadly the divorce of entertainers' marriages.
It is not unusual for celebrity marriages to crash. These days, it's almost expected.
As the saying goes, life is not a bed of roses, so it applies in marriages – It has its complicated aspect which can be misunderstood and can quickly generate a split of a beautiful union.
It has been proven over the years that no one is perfect and 'love is never enough' is visible in marriages. We all have unique flaws, likes, dislikes, methods of thinking, inconsistencies, and personalities. However, the ability of a partner to reach a compromise can, to some extent help a union last.
Read Also: Top 10 Amazing Nollywood Actresses and Their Beautiful Mothers | PHOTOS
Glamsquad Magazine takes a look at Nigerian celebrities with stable marriages since their wedding
Joke Silva and Olu Jacobs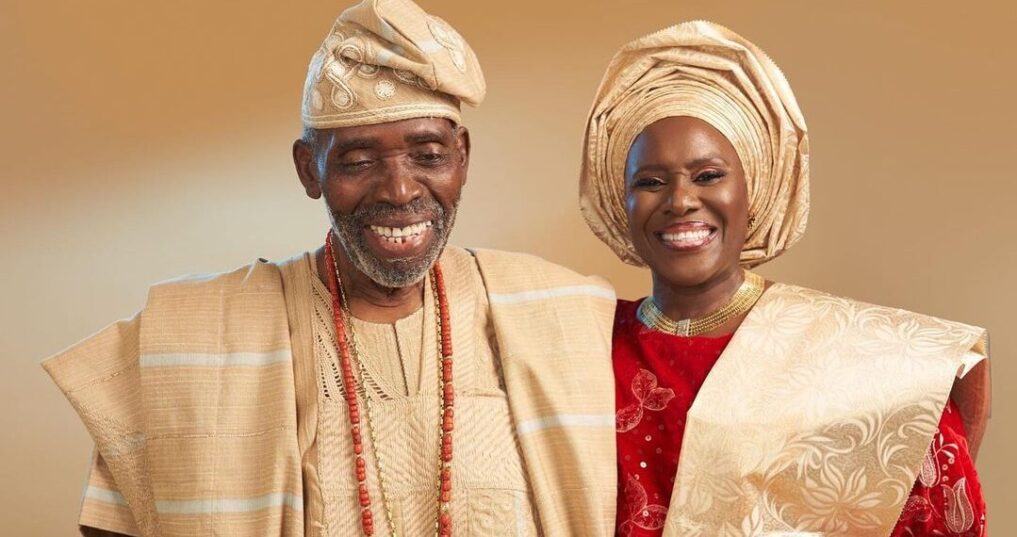 Nollywood stars, Joke Silva and Olu Jacobs have been together as a couple for thirty-seven years (they tied the knot in 1989) despite their stardom and individual roles. Their union has stood the test of time and is a shining example to their colleagues in the industry. They have earned the bragging rights in the 'marital journey'.
Joke Silva, 60, in a documentary produced by Femi Odugbemi on her husband's life and career opened up about their love story. She detailed how they met on a production set and the journey to their love affair.
"It was just before the celebration of Nigeria's 21st anniversary. Ms Edith Enem was the artistic director of the National Theatre at the time, and they wanted to put up a production of 'Jero's Metamorphosis'.
According to her, the set was abuzz with this man who was coming from England called Olu Jacobs and was going to play the lead character, Jero. She recalled that with the excitement they spoke about him, she looked forward to meeting him (Olu Jacobs). She said,
"We were in rehearsals one day at the main bowl…and I was told to go call Ms Enem to come and take a look at what we had rehearsed. And as I opened the curtain, I just heard this incredible voice that went 'Wow! This is the standard of the woman I'm going to marry.' And I'm like what kind of standard line is that, and I looked him up and down and, I thought it, what rubbish.

"But, he came over to rehearsals and was just such a wonderful person to work with. He realised he had made a faux pas and tried to get in my good graces after that. And we became excellent friends."
She also recalled how Olu Jacobs was nowhere to be found on the morning of their wedding day.
Olu Jacobs and Joke Silva wedding day

"When he eventually came, he apologised profusely and explained why he was absent. He said well, they partied into the early hours of the day. They all fell asleep, and the people who were supposed to wake him up at 9:30 woke up just when the service began at 10. He woke up at 9:30 am. And started screaming and waking everybody up".
The celebrity couple tied the knot in 1989.
Meanwhile, Olu Jacobs, 80, explained why his wife still bears her maiden name, Silva. He said,
"She is her individual. When I met her, she was an actress known as Joke Silva, so why should marrying me deny her audience her name. She is Miss Joke Silva, who is Mrs Joke Jacobs. It is as simple as that. People now begin to say all sorts. They have even written that we are separated and all sorts of stuff. When she is working, she is Joke Silva, but she is Mrs Joke Jacobs at home".
Charly Boy and Diane Oputa
Music veteran, Charles Oputa better known as Charly Boy and his wife, Diane Oputa have been married for forty-five years. They tied the knot in 1979.
In an interview earlier this year, Charly Boy said he had his first child at 17 and his first son would be 51-year-old. He further noted that he has about sixteen grandchildren and his first grandchild is around 25-year-old.
It is worthy to note that Charly Boy, 72, has three children with his wife and six children from other relationships making a total of nine children.
Last month, Charly Boy took to his Twitter page to hint at divorce from his wife. He however clarified that his tweet was misinterpreted.
Tunde and Wunmi Obe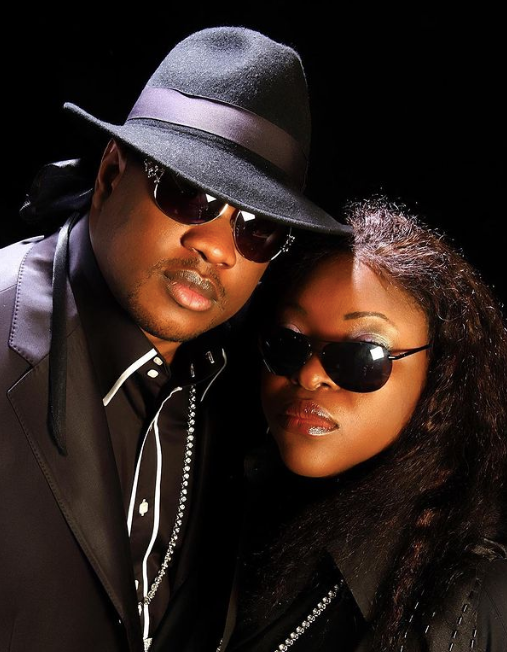 Tunde and Wunmi Obe better known as T.W.O have been married for twenty-four years. The duo dated for ten years before they tied the knot in 1998.
They are one of Nigeria's show business couples. They made an entry into the Nigerian Entertainment scene in 'The Charly Boy Show'; a television programme in the 90s. After 'The Charly Boy Show' they went released their debut album 'Sealed' in 1999, which was followed by 'T.W.O' in 2003, 'T.W.O 4 real' in 2007, T.W.O Legit in 2010 and 'T.W.O PLUS' in 2015. They have three children Modesayo, Ricardo and Andre.
RMD and Jumobi Adegbesan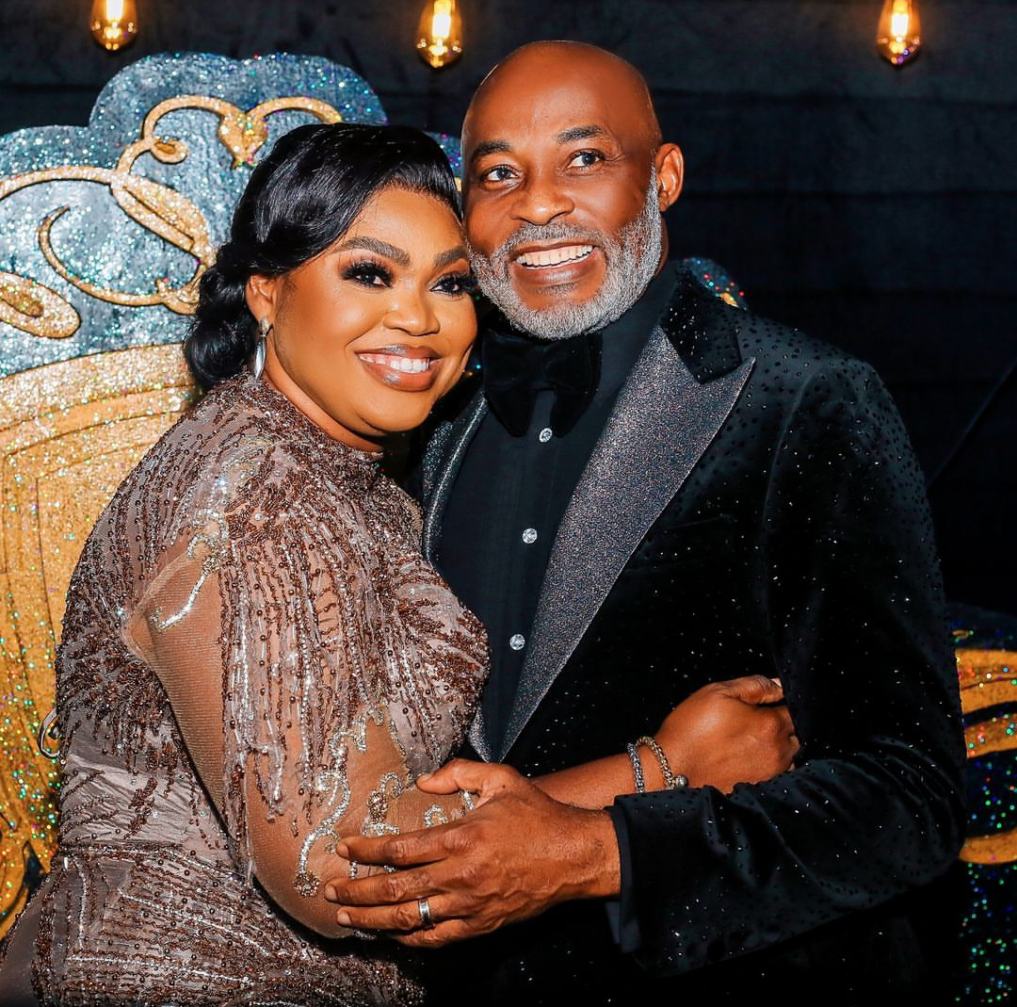 Veteran actor, Richard Mofe Damijo better known as RMD and his wife, Jumobi Adegbesan, a former TV presenter have been married for twenty-two years. They tied the knot in 2002.
RMD, 61, never cease to shower praises on his wife. According to him, she gave up her blossoming broadcasting career to build their home.
In the late 1990s and early 2000s, Jumobi, 50, used to anchor the popular program 'Lunch Break' show on Africa Independent Television (AIT).
Omotola Jalade and Matthew Ekeinde
The couple who tied the knot in 1996 has managed to stay off scandals considering the controversies associated with celebrity marriages.
Omoni and Nnamdi Oboli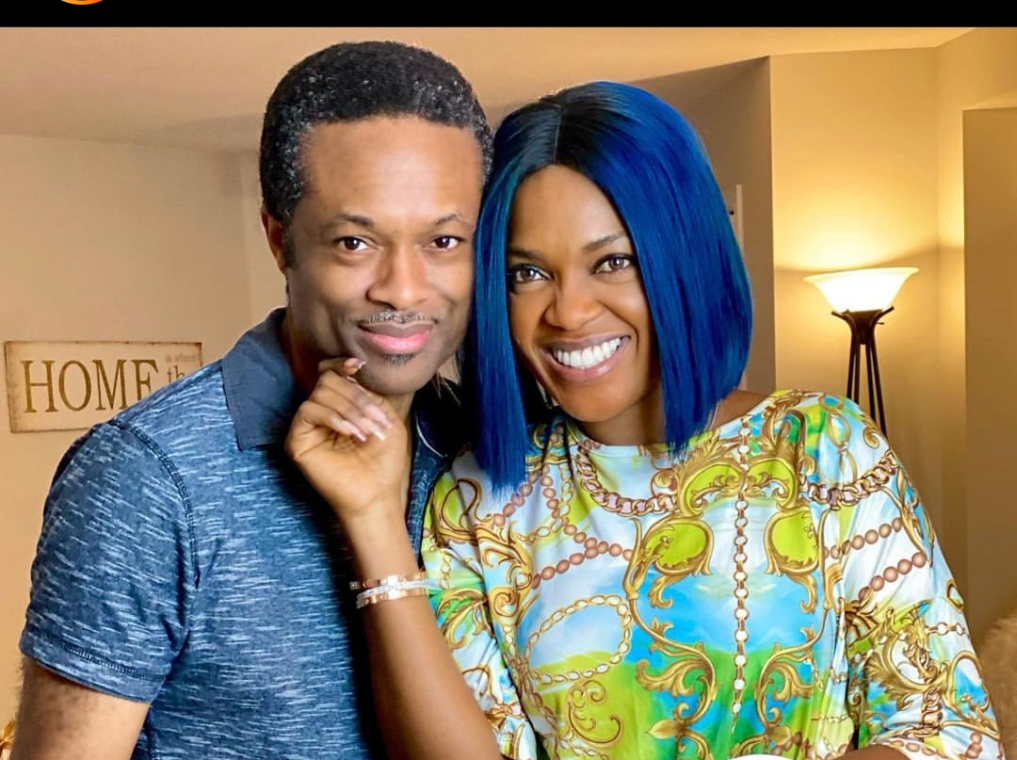 Nollywood actress, Omoni Oboli and her husband, Nnamdi Oboli have been married for twenty-two years. They tied the knot in 2000 and are blessed with three children.
They have been able to ward off scandals from their marriage.
Norbert and Gloria Young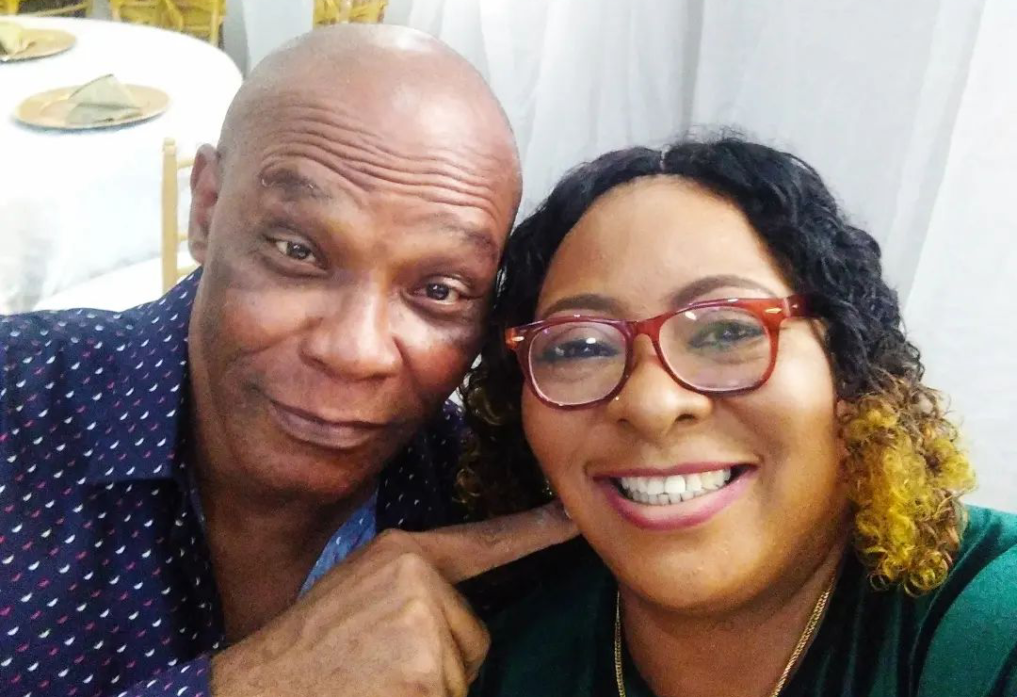 Nollywood actors and pioneers, Norbert and Gloria Young have been married for twenty years. They tied the knot in 2002 and are blessed with three children.
Soni and Betty Irabor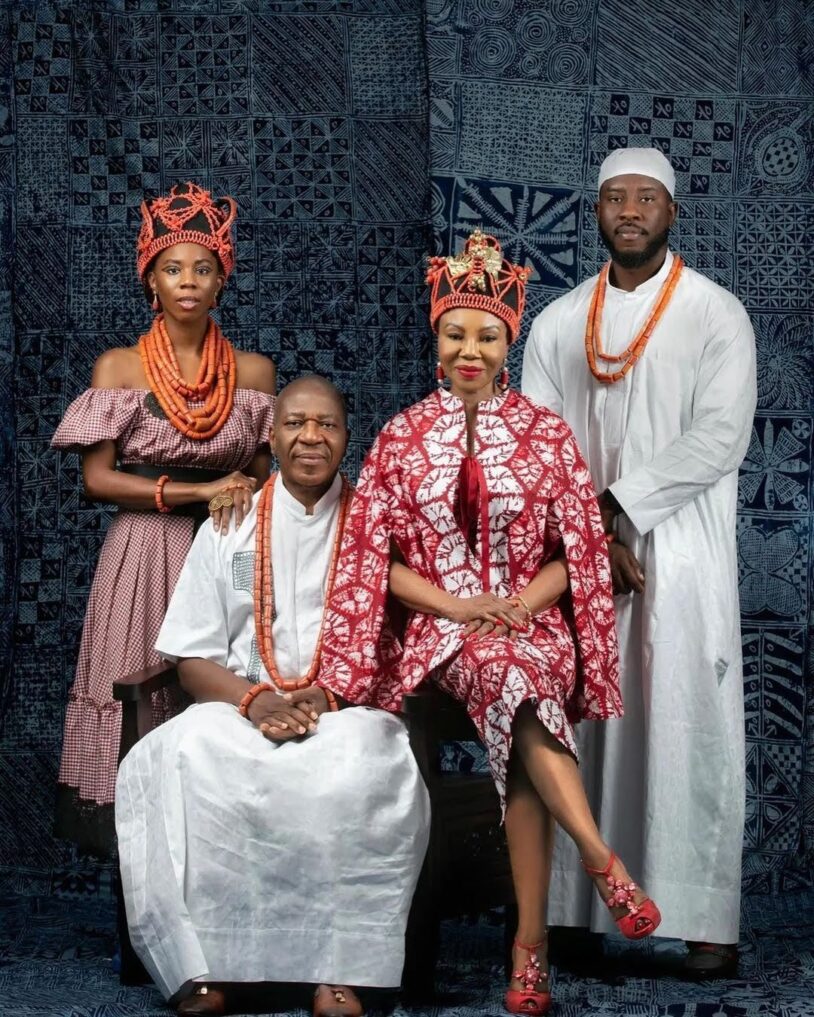 Veteran broadcaster and media entrepreneur Soni and his wife, Betty who is a columnist, publisher and founder of Genevieve have been married for thirty-nine years. The couple got married in 1983 and are blessed with two children.
Isaac and Nneka Moses
Television personalities, Isaac and Nneka Moses have been married for twenty-five years. The couple met on a movie set in 1996.
In 1999, the couple founded "Goge Africa", pan-African tourism and cultural programme have traversed the length and breadth of the continent of Africa, digging out the rich traditions, festivals, dances and music of Africans and showing them to the world to change the often negative perception of the people's cultures and traditions by the western world.
Sunday Omobolanle and Peju Ogunmola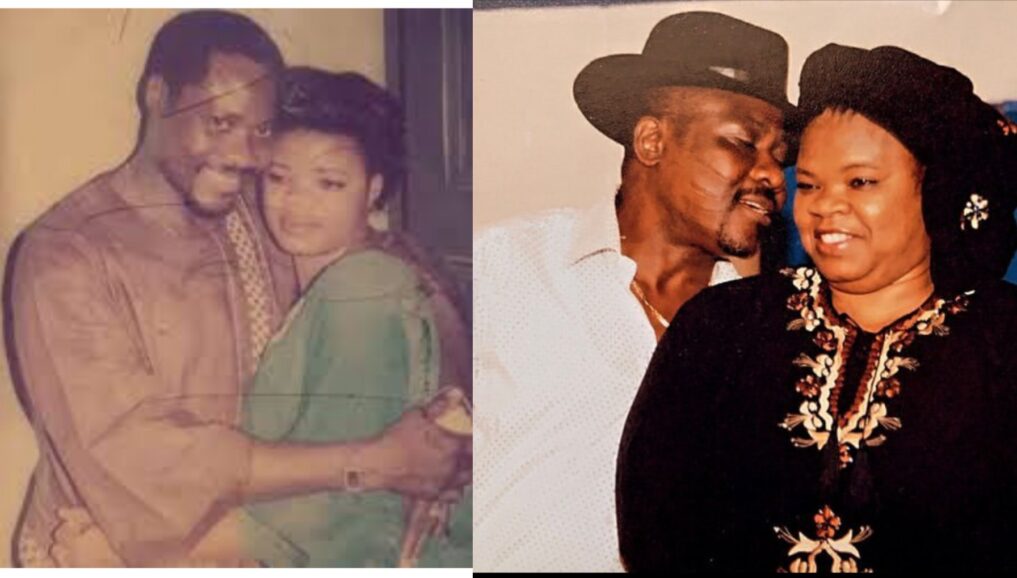 Nollywood actors, Sunday Omobolanle better known as Aluwe and his wife, Peju Ogunmola, have been married for over three decades.
However, Omobolanle was a polygamist as his first wife, the mother of his actor son, Sukanmi Omobolanle passed away in 2006.
Glamsquad noted that these couples have managed to control their waves of anger, confront their problems and solve them amicably without social media drama.
Read Also: 10 Celebrity Couples Who Are Currently Expecting A Child