There are lots of career women who earn lots of buck and are living comfortably in every parts of Nigeria.
In this article, we've put together 10 leading ones in no particular order.
1. Oyefeso-Odusami, Bridget, Stanbic IBTC Holdings Plc, Head of Marketing and Communications
Bridget is a multidimensional marketing professional with over 22 years of international experience in brand planning, sponsorships, digital marketing, data analytics, and all aspects of communications. She has a solid track record of managing internal and external corporate communications, as well as product Integrated Marketing Campaigns (IMC) in a variety of nations and industries, including aviation, non-governmental organizations, and financial services. She also belongs to the Advertising Practitioners Council of Nigeria (APCON), the Chartered Institute of Marketing (CIM) in the United Kingdom, the Nigerian Institute of Public Relations (NIPR), and WIMBIZ (Women in Business and Management). She has attended a number of major business and economic meetings. Among her accomplishments are: receiving the highest ratings for creativity, innovation, and dedication for functional responsibilities at British Airways Plc; receiving the best of British Airways community volunteering award; and effectively managing the brand, corporate image, and reputation in Nigeria, Tanzania, Kenya, Nigeria, Ghana, Zambia, Mauritius, and Uganda.
2. Ogedi-Alakwe, Nsima, Unilever's Marketing Director
Nsima is a consumer and customer-focused Business Leader with extensive expertise and understanding in Marketing, Business Strategy, Execution, Planning, Coaching, and Mentoring. She pioneered and led the team in the execution of Knorr Sustainability Initiatives, which gained global and national recognition and adoption across multiple countries within Unilever. She also led the Foods and Refreshment Division for Ghana and Nigeria to deliver 4G growth and profitability, as well as crafting and leading the execution of Business Growth initiatives. She is enthusiastic about developing successful teams, making a good difference, diversity, and digital. She is actively engaged in addressing the food waste crisis. She has presented her knowledge at a number of webinars and conferences.
3. Tariye Gbadegesin, ARM Investment's chief investment officer
Tariye is an investment specialist with over twenty years of experience who has overseen investments totaling over $3 billion in large-scale energy, infrastructure, and industrial projects. Tariye was a member of the founding team for the Africa Finance Corporation (AFC), a pan-African DFI.
Tariye was a member of the founding team that established the Africa Finance Corporation (AFC), a pan-African DFI with US$6 billion under management, and she led numerous of AFC's investments in the power, transportation, industrial, and telecommunications infrastructure sectors. Tariye was the head of Industrial and Telecommunications Infrastructure, overseeing the firm's loan and equity capital deployment across Africa. Tariye delivered nearly $800 million in investments in that role over a four-year period. Tariye has international experience gained through her work at the International Monetary Fund, Boston Consulting Group, and PricewaterhouseCoopers. She is fluent in French, Spanish, and has a working grasp of Portuguese. Tariye has been on the boards of several large-scale African infrastructure projects.
She is a popular speaker who recently spoke at the Global Female Leaders Summit. She has also been on the African Business Podcast and the Business Day Podcast, both of which focus on building sustainable African infrastructure projects.
4. Maduka, Marilyn, Anheuser-Busch InBev's People Director for West Africa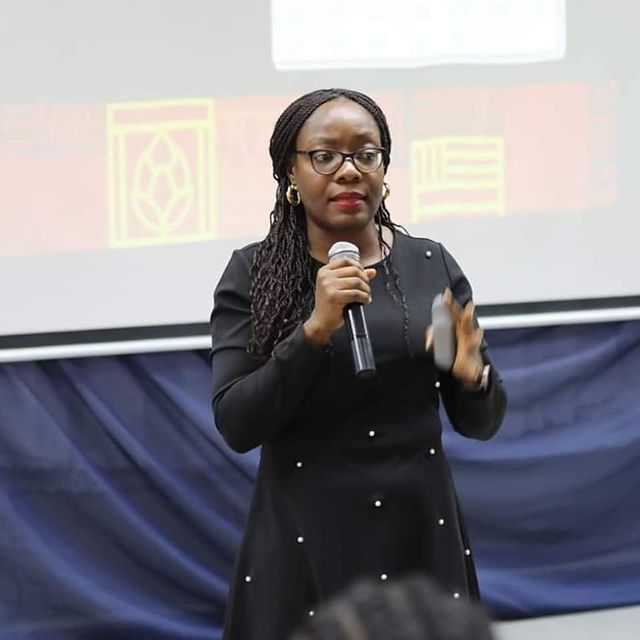 Marilyn Maduka is a Human Resources (HR) specialist with over 15 years of experience in a variety of companies and sectors.
She is the People Director for West Africa at Anheuser-Busch InBev (AB-InBev), the world's largest brewer.
Prior to this, she worked for a number of international corporations, including KPMG, MTN Nigeria, and Unilever Plc, where she oversaw a number of regional transformational programs.
Marilyn Maduka is a first-class Economics graduate with an MBA in Leadership and Business from the famous African Leadership University. Marilyn is also a Project Management Professional (PMP) with the designation of Senior Professional in Human Resources (SPHRi).
In addition to her dedication to female child empowerment, she established the DaisyGirl Foundation, a fledgling NGO whose primary goal is to empower local communities and groom/nurture young girls via values-based education. Marilyn is deeply committed to the development of the African continent, as well as to nurturing/harnessing the leadership potential and values orientation of young people in particular.
5. Thomas Bukola, Talent Management Group Head, Dangote Group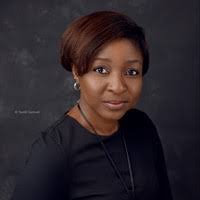 Bukola is a Human Resource Management Practitioner and Change Agent with a track record of success in varied sectors through skilled implementation of people strategy at the executive level. She is an executive advisor, coach and speaker. She volunteered as a facilitator and mentor for women in leadership, business, and government. She also volunteers for Fate Foundation's People Management Sessions and is a member of the HR Working Committee for Freedom Foundation Nigeria.
6. Tope Akinsanya, British American Tobacco's Human Resources Director for West Africa
Tope is a seasoned human resources expert with more than ten years of HR consulting and management experience. She is presently the Human Resources Director for British American Tobacco in West Africa, where she provides strategic HR Leadership, Business Partnering, and Talent Management Solutions across 22 nations in the region. Tope formerly worked at major organizations such as KPMG and Stanbic IBTC, where she oversaw HR Services.
7. Bunmi Adeniba , Marketing Director of Unilever Plc in Nigeria
Bunmi is a seasoned marketing professional and commercial operator with cross-functional experience in brand development, new category development, innovation management, and quality management. She has hands-on general management experience in a division's end-to-end oversight function. She was named Vice-President of the World Federation of Advertisers in 2020 and is in charge of directing the Regional Network of Advertisers in Africa.
8. Omotola Oyebanjo, Corporate Affairs and Communications Director, Upfield, Africa and the Middle East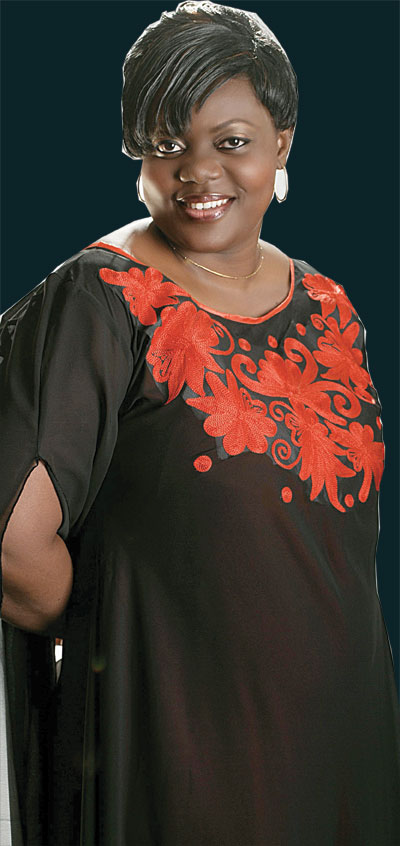 Omotola Oyebanjo is the Director of Corporate Affairs and Communications for Africa at Upfield, the world's largest plant-based consumer goods company. She has nearly two decades of expertise in Corporate, Development, and Marketing Communications in the FMCG, extractive, marketing, and finance sectors.
Omotola Oyebanjo is Lafarge Africa's former Head of Corporate Communications. She previously worked as the Head of Strategic Communications and Media at Union Bank of Nigeria, as a Communications Consultant at Aerialview Marketing Communications Africa, and as the Head of Corporate Communications at the British Council. She also served as a manager in Unilever Nigeria's Internal Communications department.
As a Consultant she has managed accounts such as the Australian Trade Commission, International Breweries, Kia Motors, Haansbro Confectioneries, NISSAN Motors, United Kingdom Education Advisory Services, Edinburgh Napier University Scotland, BPP University and Sheffield Hallam University UK. She is also involved in a number of empowerment programs for women and youth in Nigeria.
9. Omokehinde Adebanjo, Mastercard SVP, Regional Franchise Lead (Middle East & Africa)
Omokehinde Adebanjo is Mastercard's Vice President and Area Business Head for West Africa. In this capacity, she is in charge of promoting the acceptance and issuance of MasterCard's payment products in Nigeria and other English-speaking West African countries. She is devoted to bringing the benefits of a cashless society to Nigeria and the region, and she is eager to put into action a vision of a world beyond cash, as well as the Central Bank of Nigeria's goals to minimize cash circulation in the country's economy. She began her career as a Derivatives Trader at Goldman Sachs International. As an Investment Analyst, she was promoted and given the duty of managing a portfolio of structured equity derivatives. She was appointed a Goldman Sachs Global Leaders Scholar and received the Global Leaders Award from Goldman Sachs and the Institute of International Education.
10. Odiri Oginni, United Capital Asset Management Limited's CEO
United Capital Asset Management Limited's CEO is Odiri Oginni. In her job, she is responsible for the strategic direction and operational performance of United Capital Asset Management, which manages over N250 billion in assets for both institutional and individual investors. In Nigeria, the firm is a top-3 manager of Mutual Funds in Equities, Fixed Income, and Multi-Asset Strategies and Solutions.
Over the last two years, she has been able to transform the business from 10th to 3rd largest fund manager in Nigeria, increasing mutual funds asset under management from N7 billion to 150 billion as of October 2020 through increased operational efficiency in the investment management process and the development of a robust mutual fund distribution platform.
Odiri was awarded the African Leadership Impact Award by Amazon Watch in 2020. She was also listed as one of the Top 100 Africa Power Women 2020. This renowned and exclusive list acknowledges and features female icons with substantial influence from a variety of sectors and professions.