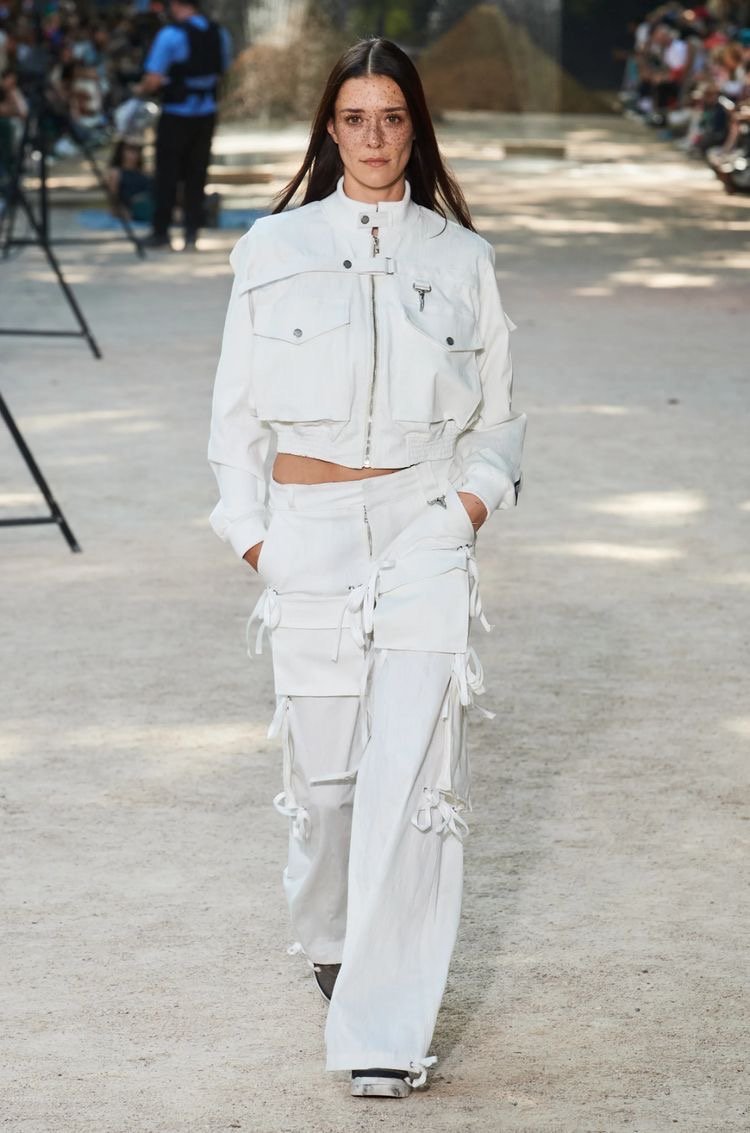 Coco Chanel once said; you live, but once, you might as well be amusing. The spring summer 2023 fashion is almost upon us. The collection runway show debuted lots of captivating styles, which took us quite some time to digest. The fashion trends for this year are mesmerizing.
From heavy cargo pants to sheer dresses, creative denim, and oversized power blazers, the spring-summer 2023 collections brought back nostalgic trends but with a modern and fresh twist.
Read Also: How to Build the Perfect Skin Care Routine
The New York, Paris, London, and Milan fashion week took us through different amazing fashion moments to lead a new fashion trend.
One of the highlights to take note of is the 80s fashion is back in trend big time, and leather jackets are becoming an almost inevitable option. That being said, here is a list of 10 key spring/summer 2023 fashion trends to watch out for:
1. Sheer Outfits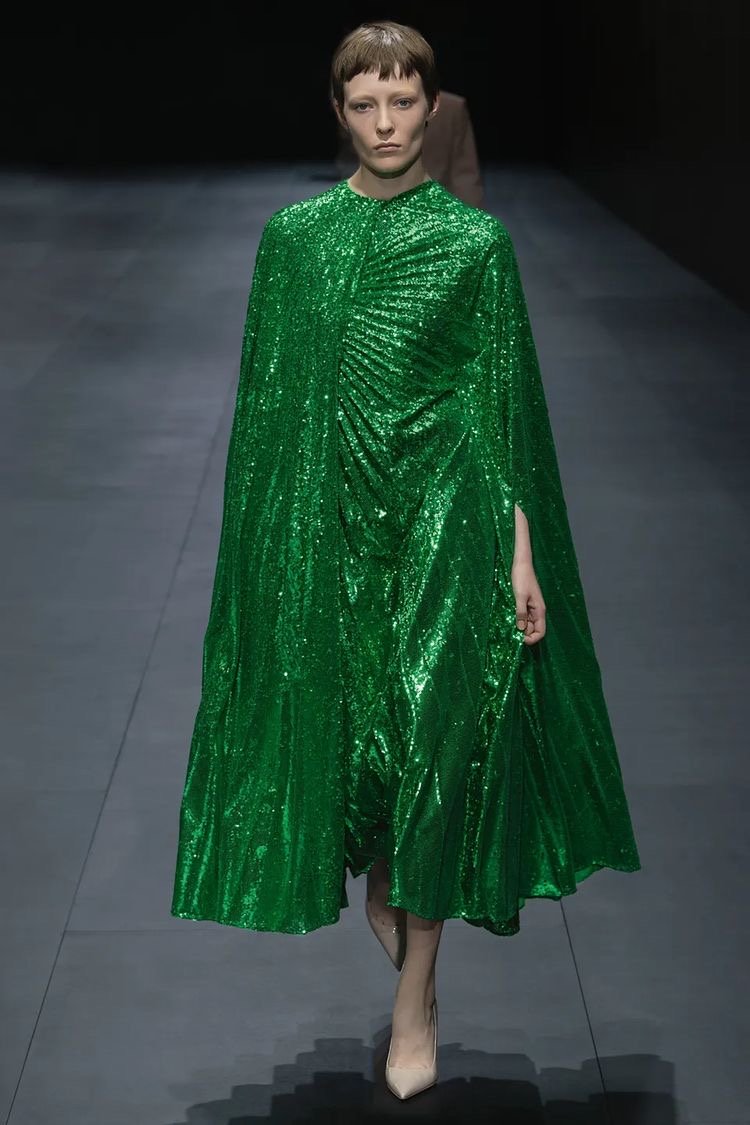 What is spring and summer without a bit of skin? Sheer fabrics have been spotted in recent fashion trends but are at the forefront of the spring/summer 2023 fashion trend. From sheer dresses or sheer tops to sheer everything, these sheer trends were spotted in collections debuted by Prada, Bottega, Chanel, Tom Ford, and Valentino. The sheer outfits range across a sheer dress which can serve as an overlay over a dress or for a super sexy look. Sheer outfits are the perfect way to show a little or a lot of skin this spring. They are considered one of the big key spring and summer 2023 fashion trends to watch out for.
2. Low Rise Waist
The evolution of low rise waist has been quite an interesting topic. From being a highly sought-after fashion in the early 000s to declining in the 2010s, low-rise waisted outfits are back in trend. We noticed the collection for spring and summer 2023 has low-waisted outfits in different designs. Jeans, maxi skirts, and cargo pants are becoming sexier than usual. Baggy jeans are also gaining ground. Hello, 80s fashion!
3. Super-Sized Blazers/ Oversized Power Blazers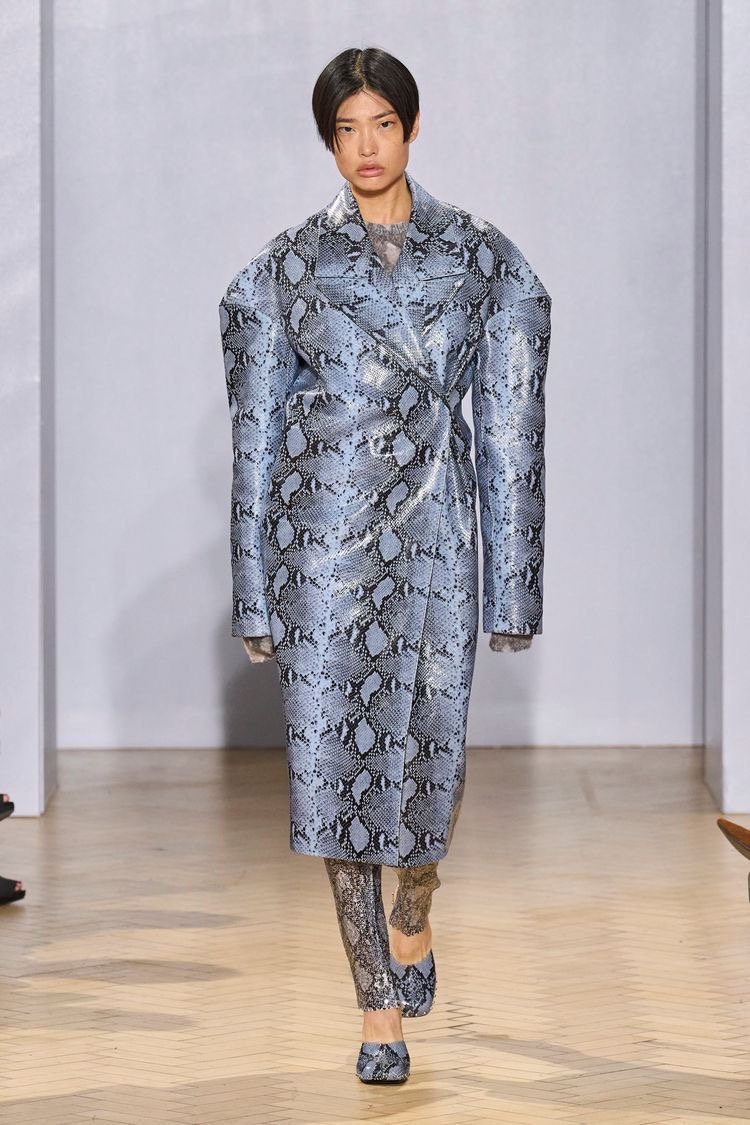 No doubt, blazers are a real fashion piece for an elegant and classy appearance. For the spring and summer 2023 collection, blazers are getting oversized and designed with power-padded shoulders. Oversized and super-sized blazers are back in trend, highlighting comfort as an important aspect of fashion. The oversized blazer is styled over a jacket, while some are spotted being rocked as a dress.
Read Also: Top 10 Beauty Tips and Tricks to Enhance Your Natural Glow
4. Heavy Cargo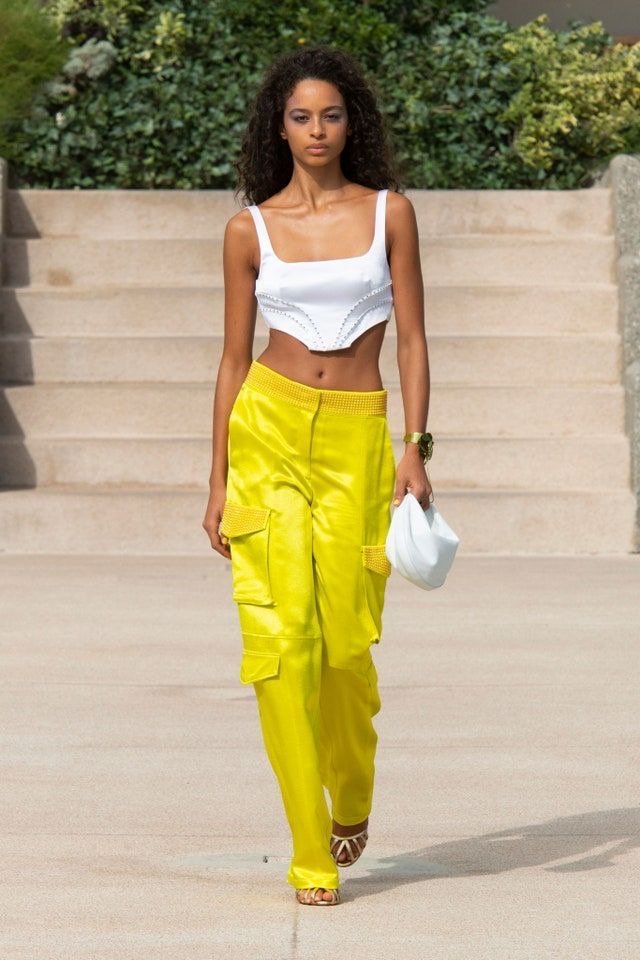 Spring and summer fashion is always geared towards comfortable fashion. Cargo pants are still in trend and are getting heavier than ever before. Cargo pants are spotted in different colors and are also made from fabric, including denim cargo pants. Collections debuted by Dion Lee, Fendi, and LaQaun Smith, to name but a few featured high-quality and creative cargo designs. Fendi silk cargo pants made quite a statement piece.
5. Shimmering Sequins /High Octane Sequin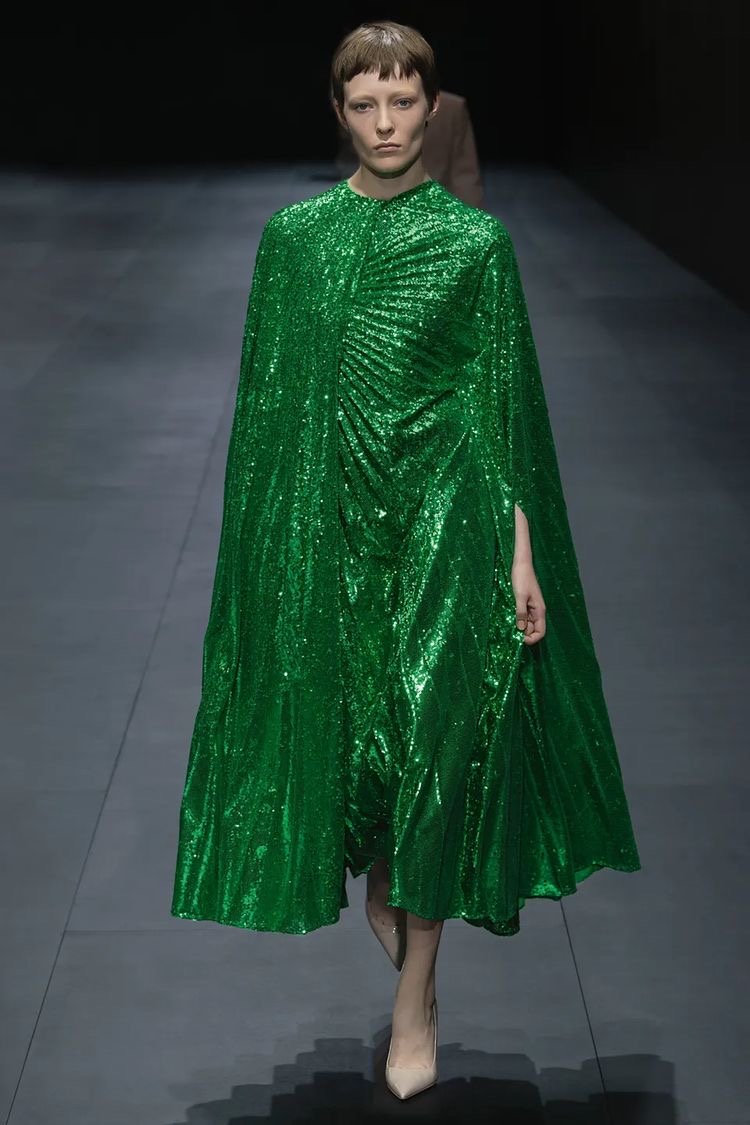 Like it or not, sequins are one of the key spring summer 2023 fashion trends to watch out for. And for this year, they are available in different colors, with lighter color palettes, nudes, and pastels being commonly spotted color trends among designers. Valentino, Michael Kors, and Tom Ford, to mention but a few kept us captivated with their shimmering sequin designs.
6. Leather Outfits
Leather slowly dominated the spring summer 2022 fashion trend but came back hotter and spicier for the spring summer 2023 collection. Leather everything has also become a fashion trend and is commonly spotted in collections debuted by Versace, Dion Lee, and David Koma.
7. Fringes
Fringes always add an interesting look to an outfit. Whether full-on fringing or towards the edge, fringes give an outfit the drama and creative look it requires. Different styles of fringes were spotted on the spring-summer runway debut. Bottega Venetta debuted statement color fringe dresses. Fashion houses, including Victoria Beckham, Etro, Balmain, and Jacquemus, were not left out of the fringe game.
8. Brighter Shade Outfits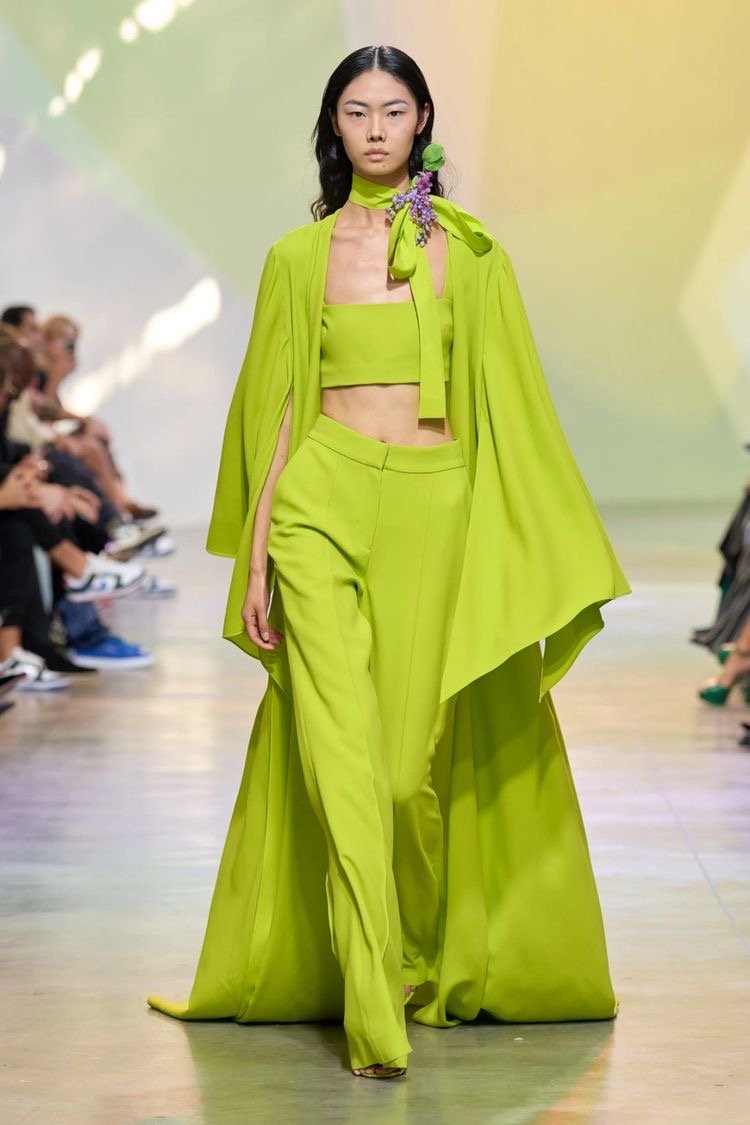 The world has moved towards a form of fashion where color has become very important. Although black-coloured outfits remain a classic and always will, brighter shade and neon-coloured outfits have become a trend all over the world. Fashion houses, including Gucci, Valentino, Bottega Venetta, Versace, and Chanel, highlighted this trend in their spring-summer collection for 2023.
9. Soft Shade Tailoring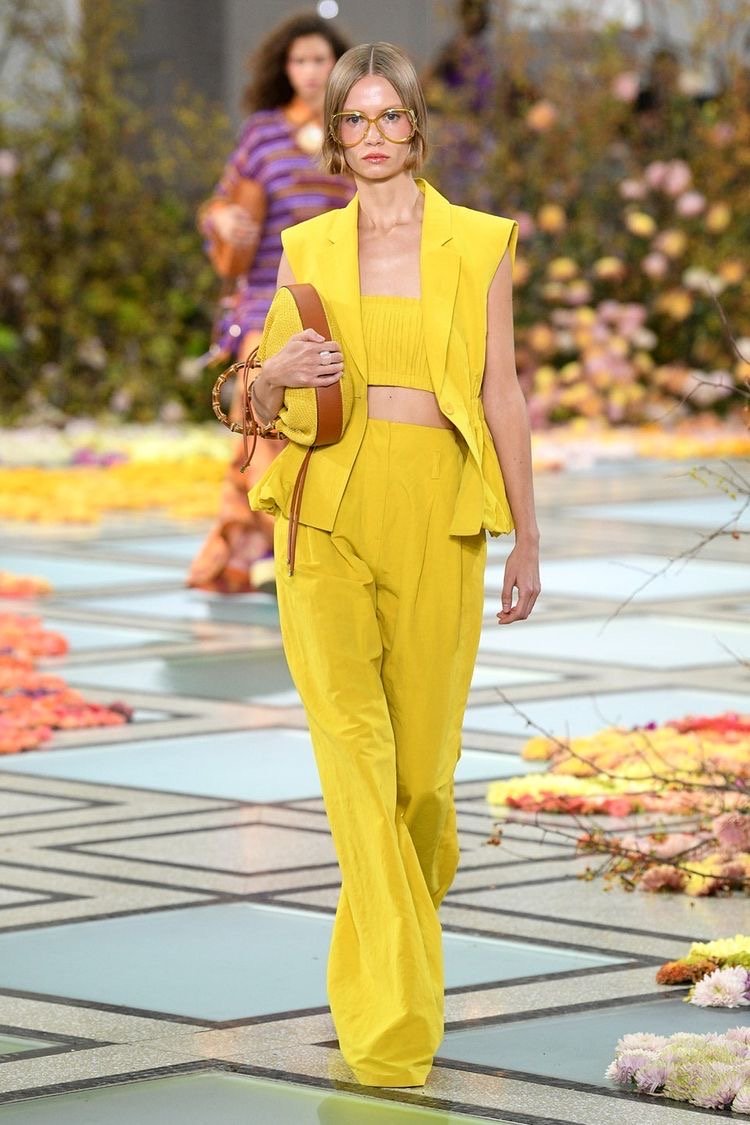 It isn't spring if the dressing isn't relaxed and comfy. Soft tailoring and relaxed, colored outfits are among the key fashion trends to watch out for. Unlike before, outfits for spring and summer 2023 are all about pastel blues, greys, and greens. Neon-coloured dressing isn't left out too.
10. Creative Denim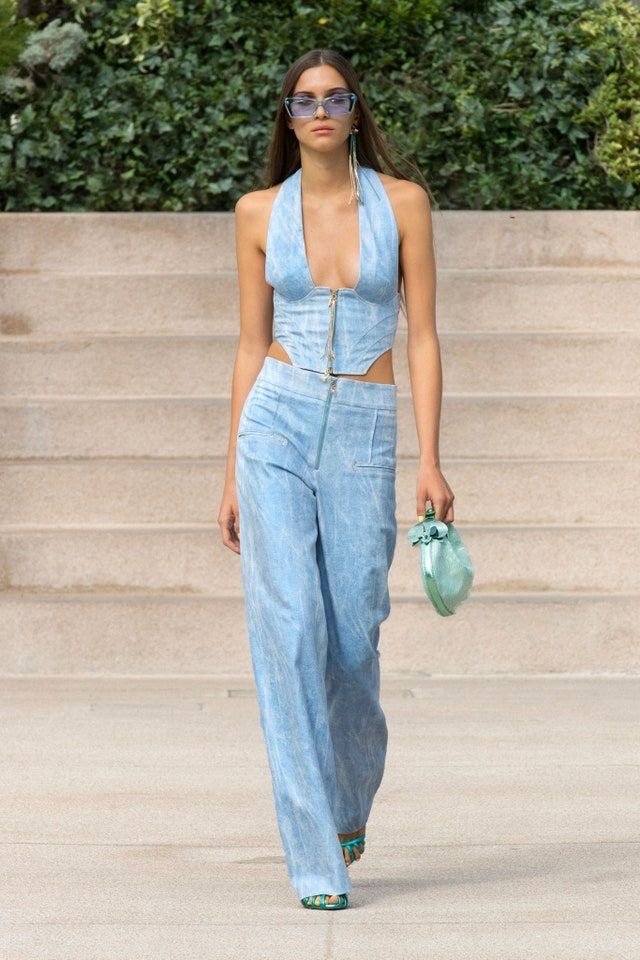 While designers have always featured denim in their collections, there was a reported 64% increase in the spring summer 2023 collection debut. And apparently, the denim is not your usual denim but a more creative and upgraded version. Denim mini dresses, denim full-length maxi skirts, denim cargo pants, layered denim pieces, and co-ord denim sets were spotted across different fashion brands, and they appear to be one of the spring and summer trends to watch out for.