Is Nuella Njubigbo the biological daughter of Martins Njubigbo?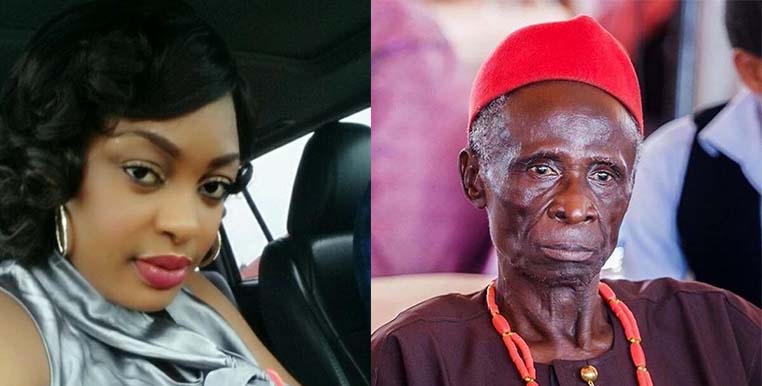 This question was posed yesterday on our comments section by a concerned reader when we posted an article soliciting for help in raising funds for treatment of Elder Martins Njubigbo of Nollywood fame. Fellow actor Ernest Obi created awareness concerning the actor's situation.
This question asked by our reader has made me to check if the actress and elderly actor having the same surname is a coincidence. We have gone through numerous websites and seen two publications in which Nuella is said to be Elder Martins' daughter but with no proof or verification whatsoever. We couldn't even come across a photo of both of them together.
Also in all photos online about her wedding and child dedication you wouldn't see Elder Martins. We checked her Instagram photos and there was no elder Martins in sight.
All efforts to reach her on phone was to no avail. Is she Elder Martins' biological daughter? If so why is she not coming out to help her Dad?
Sammi Sikpojie is a recording hip hop artist and music enthusiasts who loves to write as well as he loves to read.