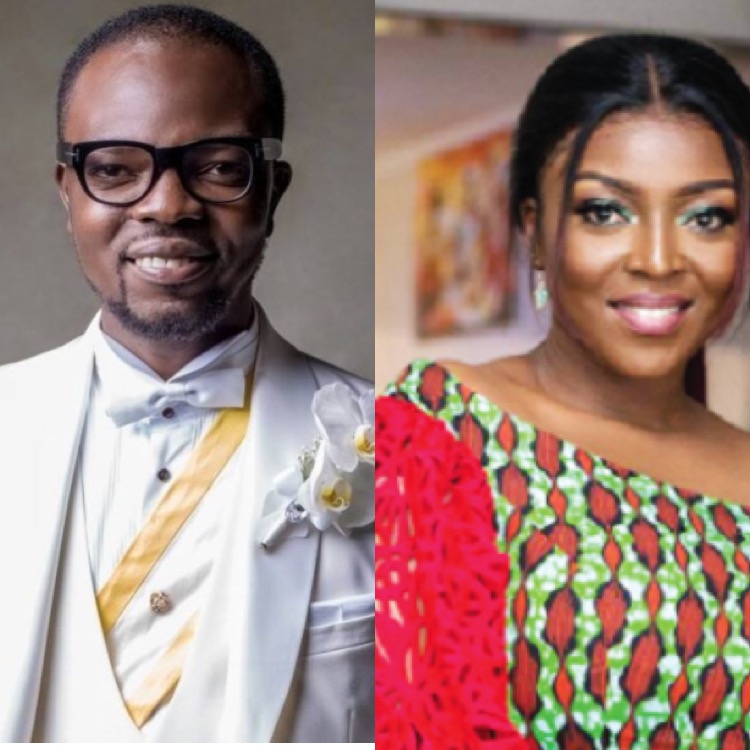 Ghanaian actress cum producer, Yvonne Okoro has insisted that there's no bad blood between her and broadcaster, KOD.
KOD, who doubles as a fashion designer, in a way confirmed the rumored engagement of actor John Dumelo prior to the wedding.
He posted a statement that suggested, men, preferred 'homely' women like John Dumelo's wife, to those he described as 'all over the place'.
He posted Dumelo's love story, "Got me wondering why most men in the public eye settle for quiet/unknown women and not the ones all over.That could be a lesson for some of our sisters ooo. Men want women who can make a home and not be all over".
His comments, however, seemed to have not gone down well with some people including Yvonne Okoro.
She, therefore, decided to bounce back at him by responding to KOD's post by writing;
She responded: "Kofi, @nineteen57bykod you could have congratulated the couple without needlessly denigrating other women. Who a man chooses to be with is a matter of personal preference and vice versa for women too. As you clearly believe that women should make all their life choices with marriage always being at the forefront of their minds, you should preach the same to men".
Her comments may have suggested some bad blood between the personalities.
However Yvonne Okoro told Joy News' Becky at John Dumelo's engagement ceremony, everyone was entitled to their own opinion. According to her, there was no enmity between them.