KISUA has launched the #KISUAHeadStart Campaign which features a range of headwraps designed using selected artisanal prints from their Summer 2016 Sahara Collection. All proceeds during the month of April from the #KISUAHeadStart range will be donated to the Tomorrow Trust to fund the education of young girls in South Africa.

The Tomorrow Trust is a not-for-profit organization that provides financial and holistic support for the education of orphaned and under privileged children. The Sahara Collection is inspired by Africa's largest desert. Cracked scorched earth, brown sands and the African skyline inspired the prints for the collection. Rich Indigo hues, dusty reds and vivid corals give the collection its vibrant feel and combine to form an eclectic colour palette.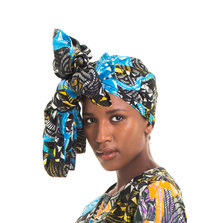 Headwraps and headwear occupy a significant and lengthy history in the traditional dress of women across the African continent. KISUA has contemporized this tradition by creating a range of headwraps that are made from 100% cotton sourced from Ghana and Ivory Coast which capture the textures and mood of the vast expanse that is the Sahara desert.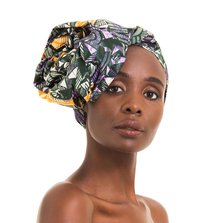 ABOUT THE TOMORROW TRUST
Tomorrow Trust is a South African not-for-profit organization that works to break the cycle of poverty using holistic education. Their beneficiaries are orphaned and vulnerable children and youth. The Tomorrow Trust supports and develops each child to reach their potential. The programmes cover the entire educational journey of the individual from kindergarten to University.