Rihanna Wears $1 Million Worth of Diamonds Revealing Dress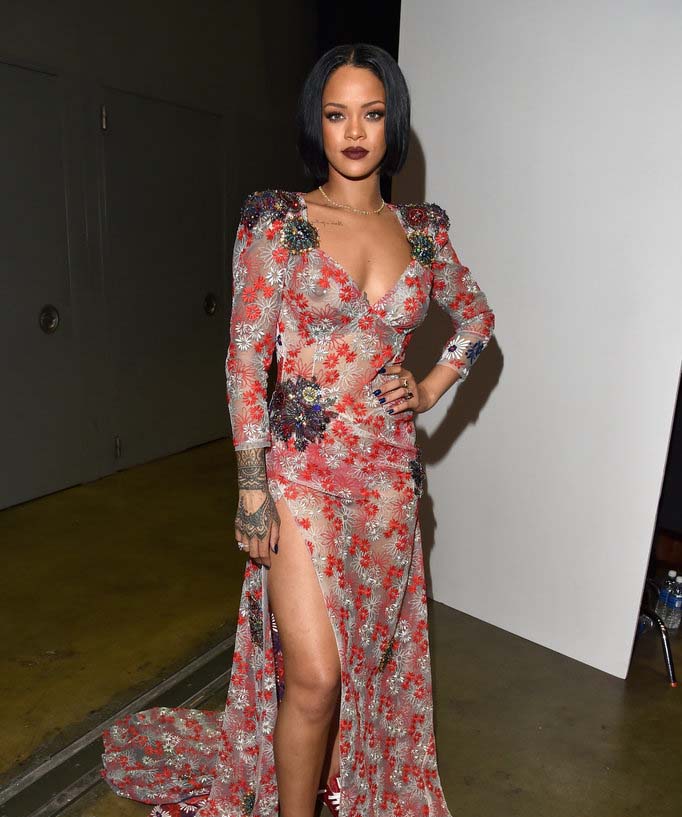 Following her debut runway show at New York Fashion Week, Rihanna jetted to LA for the 2016 MusiCares Person of the Year event honoring Lionel Richie, where she's turning heads again. This time, the singer stepped out to celebrate and perform in a sheer, floral embroidered and slit gown from the Marc Jacobs Spring '16 collection. The dress on its own is enough to make our jaws drop, but she wouldn't be Rihanna if she didn't take her red carpet gown to a whole other level. The extraordinary details, aside from the peekaboo effect of the fabric? She added major sparkle via $1 million in Harry Kotlar jewels and a pair of pointed-toe sneaker heels (much like the ones she just showed on the runway) to top it all off.
Sammi Sikpojie is a recording hip hop artist and music enthusiasts who loves to write as well as he loves to read.