LETS TALK 2017 TRENDS
By Pamela Echemunor
Fashion is a language of its own and everybody, no matter what you wear speaks that language. Pulling out a random top and a pair of jeans, or an oversized skirt with a small top all done at random but eventually fit together simply makes you fashionable. Most people talk about the fact that they feel as if they aren't fashion conscious but trust me, everything you wear was made to fit you. So this season we are looking at street style and who better to show us how it's done than ladies of peculiar yet rich taste, these combinations are chic and classy and like I mentioned earlier made to fit.
Oversized sweater and Skater skirt
Even with a body to die for Ini Dima wears this sweater fabulously, the teddy bear design takes the seriousness out of the look to reveal a more chic yet playful style with the oversized sweater, she paired it with a cute little skater skirt and classy nude heels for that flawless sexiness.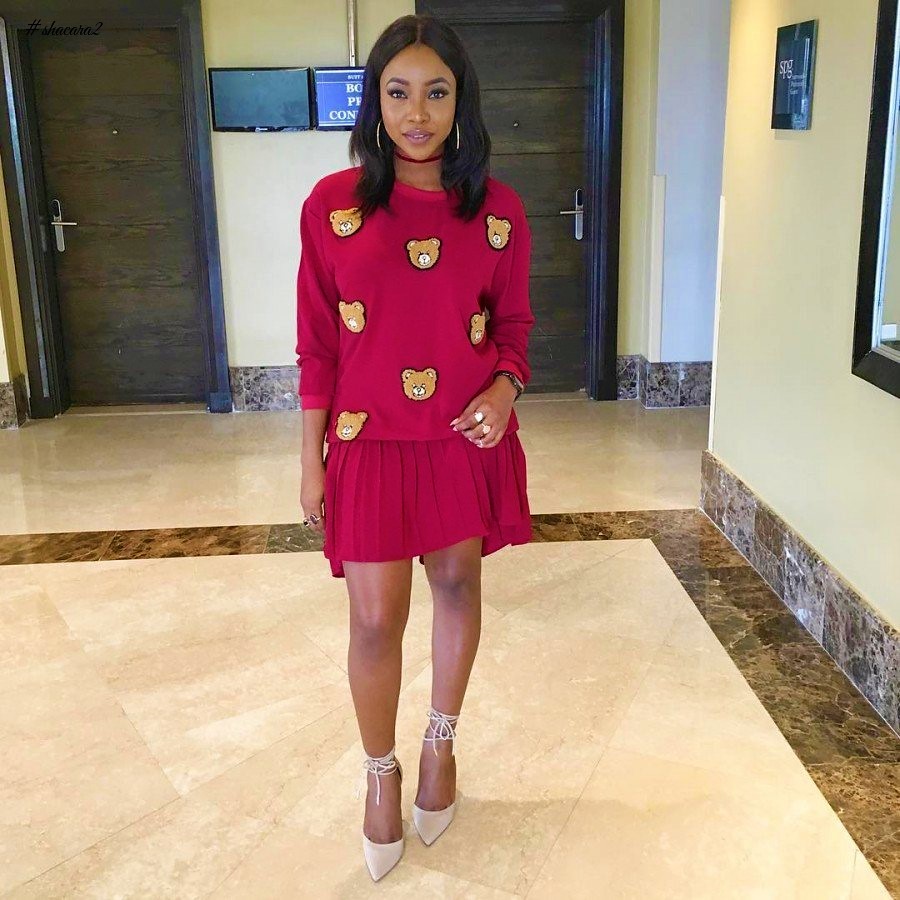 Thigh high slit
Golden girl Bolanle Olukanni put the glam in this delicious red carpet look, the long sleeve provide the right amount coverage with her thigh high slit showing off her Angelina Jolie side.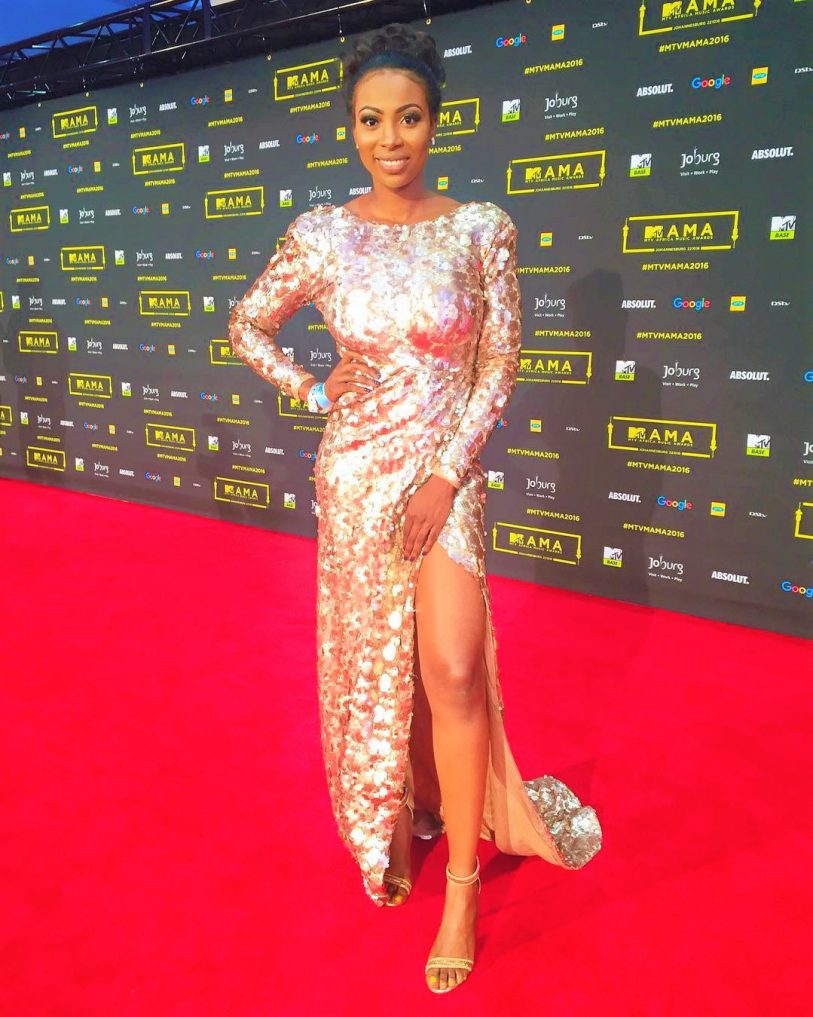 Flair sleeves
This trend makes its way back from the Elizabethan period, the flair sleeves was a fashion trend in that era, this classic trend was also a big hit in the 60's, 70's and 80's. Our fashionista here took it back with her afro and long striped pants.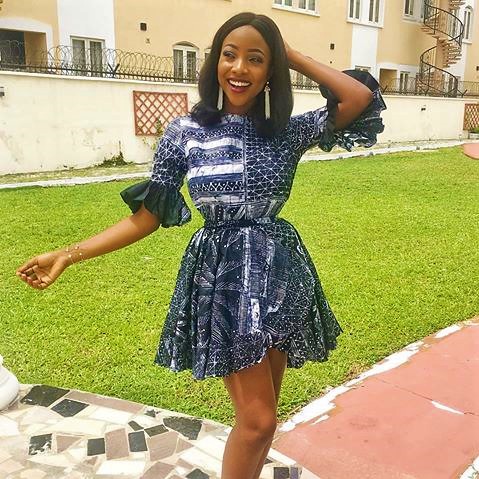 Metallic
Nothing says I'm fabulous and I know it like the metallic trend. Pair some nice metallic court pumps with a maroon coloured top and skirt and accessorize with a nice metallic choker and bracelet, or simply rock a chic metallic dress and slay anywhere you go.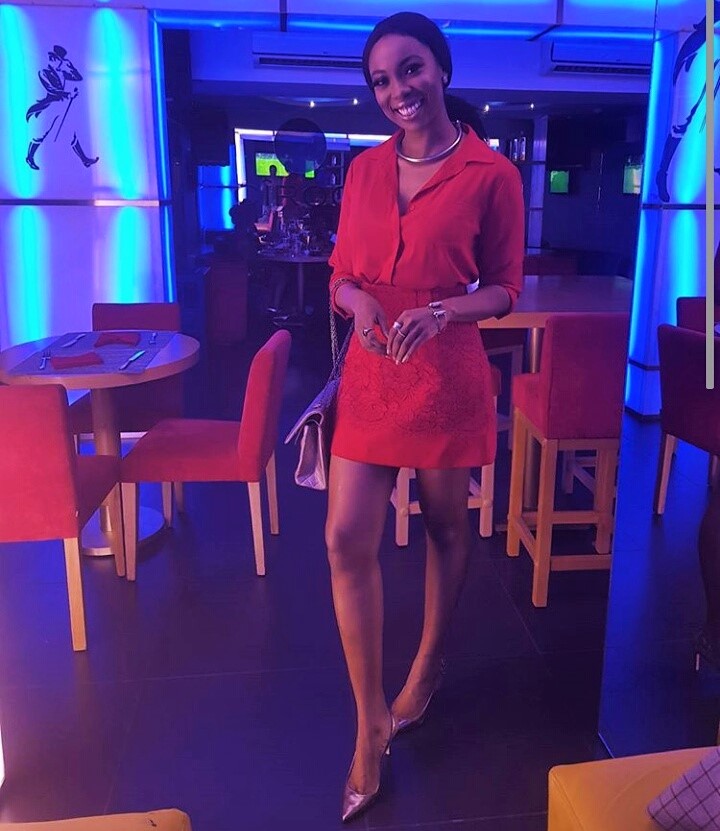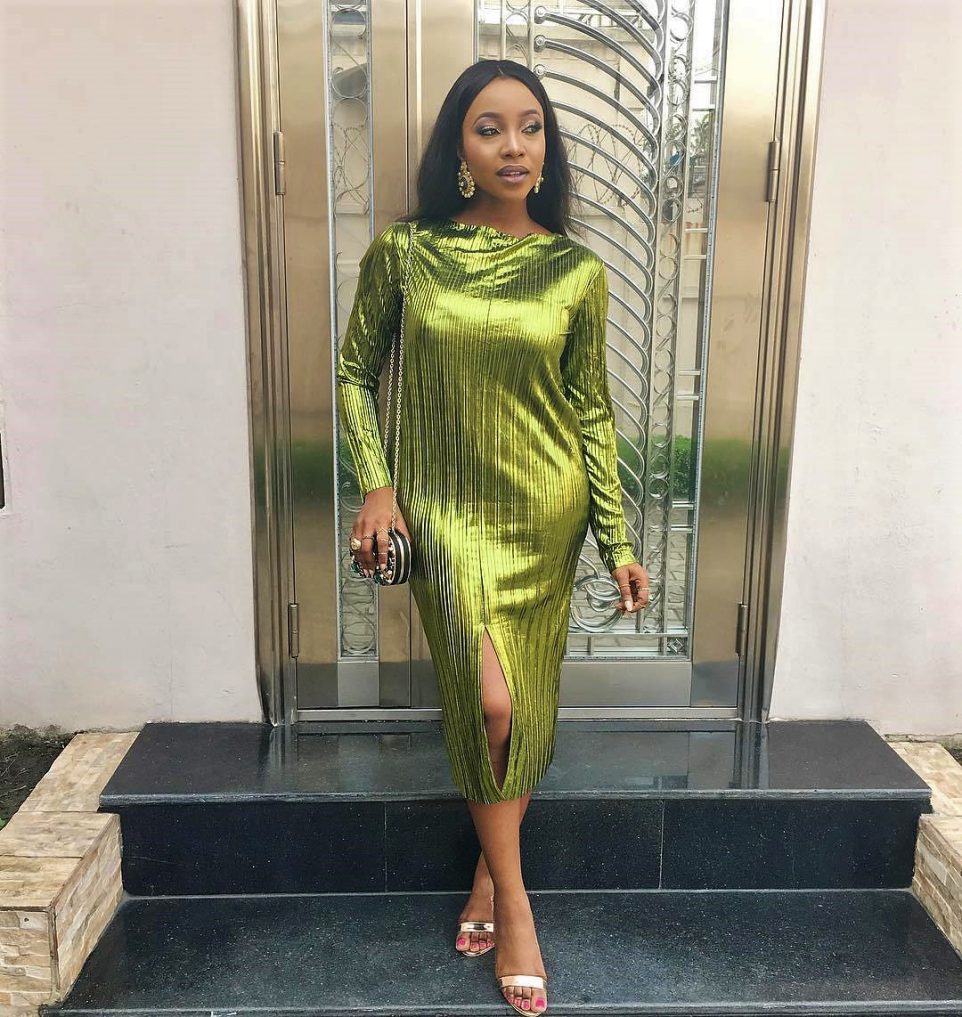 Ruffle it top or bottom
Ruffle is making a big come back in the most stylish way possible. Typically ruffled styles come in a bulkier appeal but this time fashion experts tweaked it a little and literally little. The most recent ruffle trends come smaller as opposed to the fuller look we are used to, see how Zainab Balogun rocks her ruffles.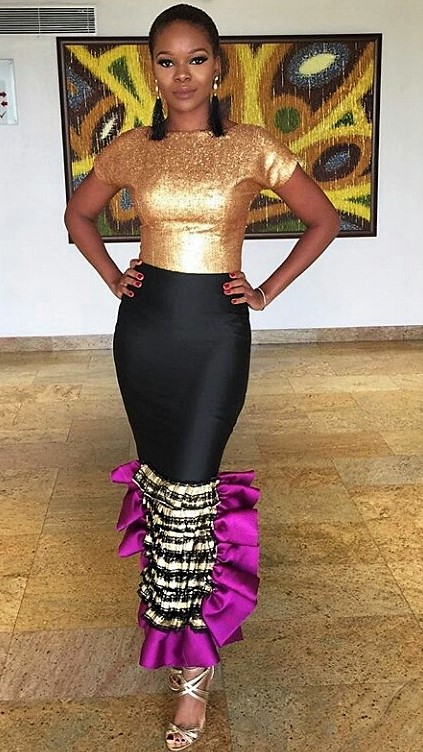 The princess skirt/ ball gown
This trend is straight out of a fairytale, the Princess ball gown trend is mostly used by today's bride and has never failed to please. But its fast becoming a red carpet favourite.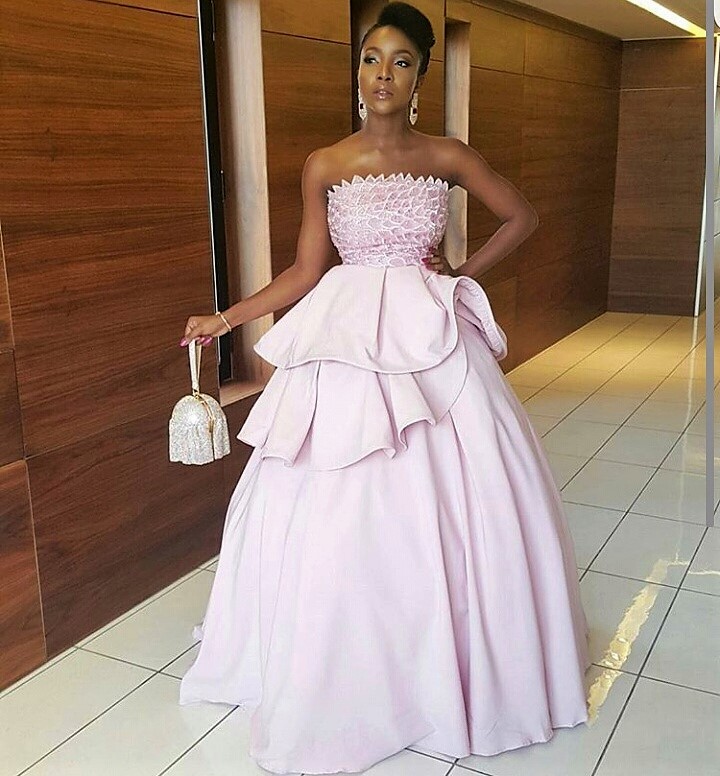 Old School Boot cut
The boot cut  trend is here to stay, this flamboyant trend goes well in all occasions, and whether its worn as casual or a formal outfit, you are sure to slay.