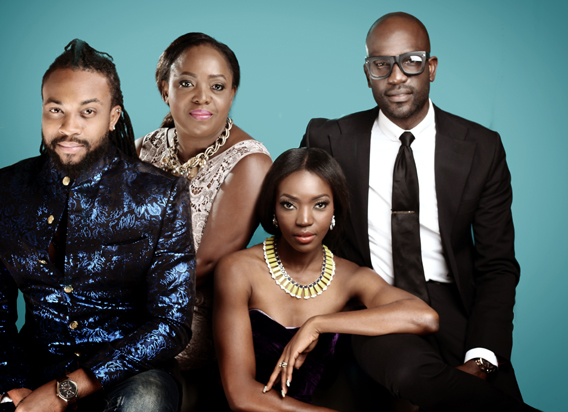 Mai Atafo, Davida Opara, Sunny Rose and Alvince are designers who have made names for themselves in the fashion world.  These young designers proved their creative mettle at the recently held Native&Vogue Port Harcourt fashion show, where they wowed guests with outstanding collections.
Maureen Ikem Okogwu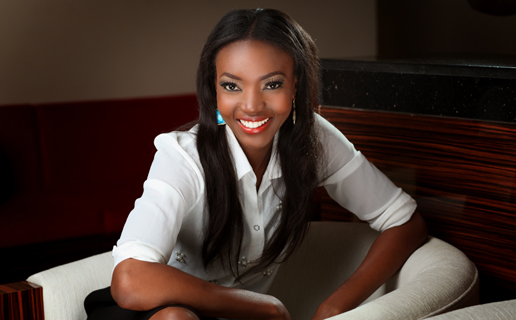 If there's one young designer who really makes us believe in the incredible aspect of fashion, it's Maureen Ikem Okogwu, the creative head behind the Sunny Rose label. Her collections are artistic, dramatic and, most importantly, innovative. The Delta State born lady whose label name is an abbreviation of her parents' first names, 'Sunny' and 'Rose', confidently stands with two feet firmly planted within the ever-evolving fashion industry.
Whether she presents contrasting patterns or intricate, exotic skin bags on the runway, you can be sure that she'll give you something you've never seen before.   
Tell us a bit about your background, growing up and education.
I grew up in Kaduna. I was in Nigeria until I was six years old, when I left the country for the first time. I left to continue school in Switzerland and I grew up there.
Actually, my background is in Computer Information Systems. I graduated from the University of Switzerland and I have Masters in Information Systems, Public Relations and Business Administration. Fashion is a hobby.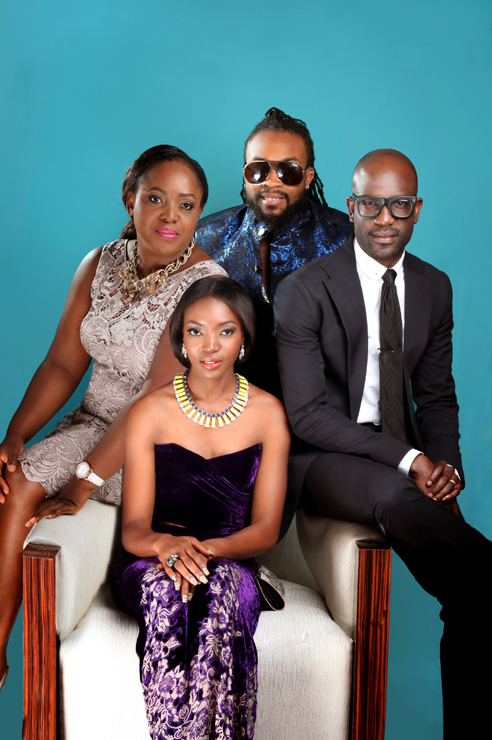 What inspired your brand name?
The inspiration behind the brand 'Sunny Rose' is my love for fashion and what I saw between my father and mother while growing up as a child. My parents were very fashion forward people. They inspired me as a child; so, I paid homage to them by naming my fashion label after them. The name has always inspired me.
What do you think about Nigeria's fashion industry?
Well, I think that the fashion industry in Nigeria is developing; which is a good thing. It is developing in a positive way. It is moving forward. The designers, right now, are doing international standard collections. They are very creative and they put everything in a very beautiful way. I think that the industry is growing at a very fast pace and emerging very quickly.
What was it like when you decided to go into fashion? How did your parents react?
They were not shocked or surprised because they always knew me; when I was growing up, my craziness with accessories. I was the one with the big earrings and I will sit down with flowers and make earrings and necklaces. Actually, when I decided to study Computing, it was a surprise to them.
You showcased a lot of animal prints at the Native&Vogue show. What's the idea behind it? What is the theme for it?
My collection is called 'Raw'. The theme behind it is the tiger; it is inspired by fusing the native tiger collection. So, you have a lot of tiger and ankara prints fused together to give that 'raw chic' sophisticated woman look.
When did you discover your creative flair?
Well for me, it has always been a passion; since I was a child. I was really passionate about fashion but more into accessories (and) jewellery. I love jewellery. I love hand bags. That was how it started. The golden collection gave birth to my ready-to-wear fashion collection.
How long have you been in the industry?
I have been doing accessories and hand bags for eight years but my fashion collection is about a year and six months.
Who is the Sunny Rose woman?
My fashion collection is for the chic, sophisticated, timeless woman. For someone who just wants to look chic, trendy and different.
When it comes to designing, where does your strength lie?
When it comes to designing, my strength comes from different things that I have seen in different parts of the world. The inspiration also depends on where I am, what I am doing; it inspires me to create my collections. So, it is like a mix and match of different things that I have seen and different places that I have been to.
What are the fabric patterns that you love to work with?
I love working with prints and I love working with Ankara. I always have prints and ankara fabric fused together in my collections.
What brings out the best in you?
Prints because I am into prints and I actually design my own prints. It is a colourful kaleidoscope of all my experiences. So, they are always my favourite.
Where exactly are you based?
I am actually based in three different places: I am in between Asia (that is Thailand), Europe and Abuja in Nigeria.
What does fashion mean to you?
To me as a person, fashion is a lifestyle. It is who you are and an expression of whom you are.
Do you have a fashion icon?
There are quite a few people I look up to when it comes to designing. My old time fashion icon has always been Valentino. He is timeless and has been there for almost 40 years. His style has never changed. When you wear something he designed from his first collection and something from his last collection, you would always look amazing. So, he has always been one of my strongest inspirations.
What do you have to say to young designers that look up to you?
I will advise them to be themselves; they shouldn't try to be someone else because, everyone has taken a path (of life). So, just be yourself. Find your inspiration from within. Never be scared, whatever you think that you can do, do it. Launch yourself as much as you can, bringing yourself forward, bringing the best out of yourself and doing your best always.
Davida Opara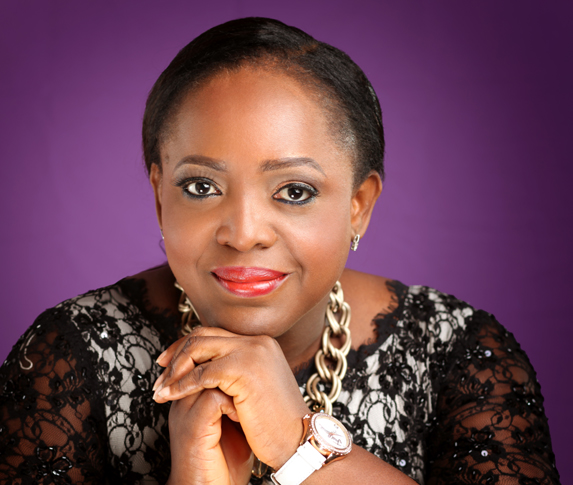 Davida Opara is a renowned shirt maker and designer whose sophisticated and unique designs have captured the attention of women in Nigeria and beyond.
Davida's classic, elegant approach to shirt-making has contributed to the new and improved image of 21st century women. The label currently operates several stores around the country with a wide selection of stylish pieces to suit the needs of all women.
What do you think about the Native & Vogue show?
Well, I must say it was top notch because, when I was initially approached to do the show, I was a bit skeptical. But everyone was just really co-operative so, there was no division and the usual stress that goes with shows.
What is the inspiration behind your collection at the Native&Vogue show?
When I travelled to Seychelles, one of the islands in Africa, I realized that it was a very beautiful, nice, posh and simple but classy place. So, when I thought about what to do with this collection, I thought of doing simple, classy pieces; something interesting that you can wear on vacation and look chic and not be overly dressed.
I just did my usual shirts but in black and white colours because white, for me, signifies peace and tranquility. Then, I interfaced it with a lot of silver.
You had a lot of dresses too, not just shirts.
I seldom do dresses but sometimes, your clients tell you what they want and you have got to listen to them. I noticed that, recently, my costumers have been requesting for shirt dresses.  I would rather stick to shirts which are what I really love. But I just thought that I should interface some short dresses in the collections and that was what happened.
Vincent Babatunde Alade – Alvince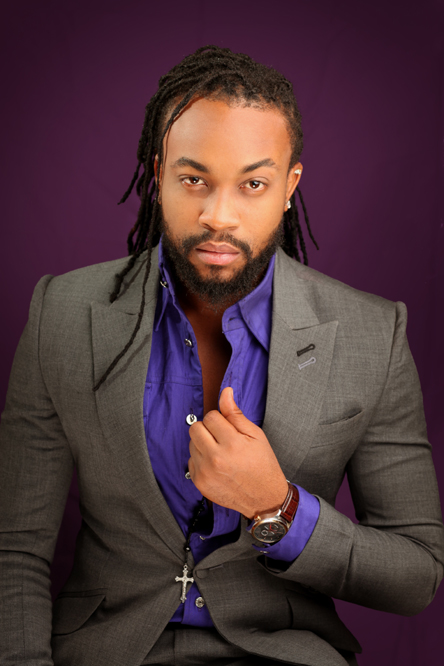 Vincent Babatunde Alade is Creative Director of Alvins, a fashion line best known for its classic evening suits and contemporary dress shirts finely cut for all occasions. The former Medical student at the Lagos State University, who left school to pursue his dream in fashion designing in 2007, captured the attention of many at the maiden edition of the Native&Vogue fashion show with the interpretation of his collection.
What do you think about the show?
When I saw the stage, I was really impressed because it was nice and on-point. The whole arrangement was nice and the white lady from South Africa, handling the models and designers back stage, has been so wonderful. It is really good for a first edition.
Is this your first show in Nigeria?
No. This is not my first show in Nigeria. I participated in Nigeria Fashion Week with Lexy Mojo Eyes. I have participated in the Nigeria Fashion Television Show (NFTS). I have also done Celebrating 20 Years of Ade Bakare in Fashion in London.
How long have you been in the industry?
It all started in 2007. Then, I was a model. I was a medical student and a dancer. In fact, I used to do a lot of things. Everything has a way of unveiling itself. If God plans one's destiny, no matter how late, you won't miss it; you will still go back to what God has planned.
At what point did you decide it has to be fashion designing full time?
I was doing all these things when Ade Bakare came up with his talent hunt competition in 2007 and I went for it. I came out first. It was a huge event; we had top people in the industry like Frank Osodi, Opral Benson and Funmi Iyanda as judges.
After that competition, I decided not to model or dance anymore. I started making clothes from my sitting room. I made the outfit that DBanj wore to MTV Base award and that was how I started making clothes for celebrities. The rest, they say, is history.
Do you see yourself as an artist?
Yes, because I do a lot of sketching. Even as a student then, I always excelled in practicals. I have always been good and I describe myself as one.
How would you describe your collection for this show?
Actually, I just do freestyle. I didn't have a particular theme for my collection.
I just played around it because I got the invitation on short notice. I decided to play around traditional wears with embellishment.
What do you think the Native&Vogue show will do for young designers?
It will motivate them because, they shared the same platform with already established designers like Adebayo Jones, Ituen Basi, Frank Osodi, Ohimai Atafio. It is an opportunity for them to see the big picture.
Shows like this open doors because, definitely, it will be in the papers. It will make them get more focused and work hard because something drives them now. They also had opportunity to work with top Nigerian and South African models.
The show is a good platform for them because I remember that the first competition I participated in boosted me. I was motivated to do more and be the best. I remember that I told Ade Bakare, then, that I entered for a competition and one day both of us would be on the same platform and he laughed. Sometime ago, he called me to be part of his 20 years in the industry. So, it's coming to pass.
What is it like for you when designing? Where does your inspiration come from?
Generally, most times, my inspiration comes from the way I feel; some times, with the personality of the person that I am designing for. Most clients want to wear something that is loud, colourful; others simple and classy. So, it depends on the client's personality.
Do you do bespoke?
I do bespoke. Everything that I do is bespoke.
So, how do you like your own fashion? What is your style?
I love my style because it reflects my kind of person. I love the general, old school look right from time. Looking smart and funky in a well cut clothing, because back then, you hardly saw men with pot bellies unlike these days, when you see men with large pot bellies.
What colours bring out the best in you?
I work with any colour as long as I can sketch. I can design anything. I can do the unimaginable because, basically, I am not restricted to clothes alone.  I also do interior designs. For instance, I designed the interior of my car.
With the large number of designers in the industry, what stands you out?
My embroidery, my shirts, the embellishment and the stones stand me out. Also, all my works are hand-made. None of them is machine-done. So, I would say that the cut and the handwork touch make me standout.
What do you enjoy most about being a designer?
Just like Michael Jackson said that he loved to dance and he was being paid to do what he enjoys doing, I really enjoy being a designer.
How do you relax when you are not working?

Most times, I spend my time at home or in the office. If I am not working then, I am probably hanging out with friends. I don't smoke but I drink and listen to music. I hardly go out because I am not the regular guy who attends one red carpet event after another. So, if I am not in the office, I am listening to good music and meditating in my world. I also play video games, something that makes me think deep.
What is your advice to upcoming designers?
The first thing that I will tell any up and coming designer is; 'understand your calling' . Then, be persistent because it takes a lot of time to get 'there'.
Ohimai Atafo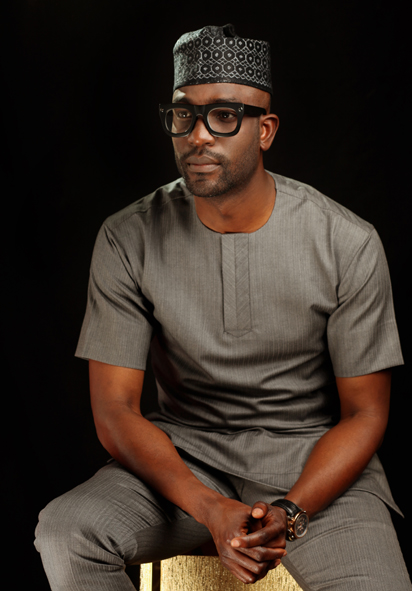 Mai Atafo is one of the most talented fashion designers in the business. Mai released his first line in 2007 and has been pleasing consumers ever since. Mai, generally known for his breathtaking runway styles, prides himself with making some of the most amazing suits and wedding dresses in the country.

What do you think about the show?
I think it is actually fantastic. Everything was done to international standards. It was very impressive and I can't wait for the grand finale!
So, what do you think this will do for young designers?
It will definitely improve their skills because they have participated in the training and workshop sessions organized by the South African lady and they have also mingled with experienced designers. They now have a fair knowledge of what the industry looks like in Nigeria. The competition they participated in, sort of groomed them; to give them different areas to focus on. I think that they have gone through a whole lot which will help them in terms of experience.
What is the theme of your collection?
It is an autumn/winter collection which I made for the Arise Fashion Show which didn't hold. It is the first time I am showcasing this collection. I know people will say we don't have winter in Nigeria but that is how we classify our collections in the fashion industry. Moreover, in Africa, we have courtiers that do have cold seasons. Even in Nigeria, there are parts of the country that actually experience cold weather. So, some of the collections I showcased had lots of dark colours, swede and leather velvet.
You design men and women's wears and bridals. Which did you actually start with?
I started off with mens wear.
At what point did you decide to do women's wears?
I knew I could do women's (wears) but when I started, I didn't want to do women's. I decided to focus on men's wear. It was a nice meeting with Omowunmi Akinfesi that actually led me into making women's collections. So, designing clothes for her was what actually led me into doing ladies' collections and that wasn't long after I started. It was just a few months after.
You left your job for fashion design. What informed the decision?
I started in 2007. I never thought I would do fashion designing all the way to that point, because I had a full time job. It was just for the love of fashion. At that point, I said let's try and do more, have fun and the business decision was more of an emotional decision to do fashion.
How has the journey been so far?
It has been very tough on me as a business because, when people go into fashion, they go into it for different reasons. When I did, it was because I loved fashion. Somewhere down the line, I discovered that the love of fashion was just not enough. I needed to be able to make money off this thing and I was not generating the kind of income I should make.
Every day, I sit down to think of how to revamp the business so that it can generate revenue like other international fashion businesses do. That is the point I am now; trying to make it more of a business. But it has been an interesting journey with a lot of wahala here and there but we are still here.
What makes for good clothes?

I think fantastic tailoring makes for good clothes. I always try to come from the tailoring perspective, not what you throw on top of it. If it is tailored well, it could be a simple dress – just straight forward but classy. For me, that actually makes good clothing.
Where does the inspiration come from when you decide to put pen to paper?
Basically, it depends.  When I am making something for a client, based on consultation with that particular client and what they want, how their body is, I come up with something suitable, which is quite different from making a collection.A collection could be done to showcase artistic diversity of a designer, what a designer wants to communicate. Based on that, when I watch movies, listen to music and look at magazines, I get little elements from them. I use those to create a scabbard where I write down what I want to do. Over time, I start creating them exactly the way I want to.
Tell us a bit about your educational background.

I was born in Ife (Osun State) but I grew up in Benin (Edo State) and in the UK. I attended the University of Benin Staff School, Federal Government College (for secondary education) and Edo State University, Ekpoma, now Ambrose Ali University before I went to the University of London.
I studied Agric Economics and Extension and for my Masters degree, I did Information Systems and Technology. I didn't do anything in fashion. I hope to do some day. Yes, I do have a small gift from God and I thank Him.
What is your strongest point as a designer?
I am a nice guy because that is strength; you need good customer services to engage people continuously. In terms of my clothing line, I think I make some of the most amazing suits and wedding dresses in the country.
What do you have to say to young designers?
I tell them to always think of fashion as something that is not trendy or glittering and just glamour, which is what it is from the other end. It is something that is also business. If you want to go into fashion, just imagine yourself going into restaurant business. The things that they have to do in a restaurant business, that is what you need to do in fashion too. In fact, it is actually more difficult if you look at it in the real sense. That is why I am preaching the gospel of you need money, you just can't be status-driven and not make money.
When you are not working, how do you spend your 'me' time?
I am working and relaxing. For me, it rarely happens. If I have time for myself, it means I am probably watching a movie or listening to music. I am a pretty boring guy.
What does fashion mean to you generally?
Fashion, to me, is the way you are.
So, how do you like to dress?
I actually like to dress to impress. I love to dress with good stuff when I am going out but if you give me chance, I would rather wear shorts, t-shirt and flip-flops and I will be very comfortable.
Do you think there is a specific need for young designers?
Yes. There is need for young designers to keep coming on. Whether we like it or not, the old ones will die so, we need young ones at every point in time. It is a succession plan. I believe that fashion is always young, hardly old; which is why my idea of fashion is not dressing up an eighty-year old woman. Fashion is young so, we need young people in it.
Related articles across the web