Due to the amount of cuticle on the outer of black hair, a rigid maintenance regimen is required.Even though we have different hair types, we all have to follow the same maintenance regimen that will enable hair growth and also keep our hair healthy. Here are some hair tools a black woman should not do without.
1)      Shampoo, Conditioner and repairing hair mask.
Research has shown that the sulfates in most shampoos strip the hair of essential oils. This leads to breakage. Depending on the activities of an individual, it is safe to wash and condition your hair every 3 to 7 days. Hair should also be deep conditioned every 2 weeks.  My personal favorite product is Carol's daughter Monoi repairing set; great for damaged hair. It is a rich hydrating product that helps to remove impurities without stripping the hair of its nutrients, unlike most other shampoos. It leaves the hair clean and strong. When used with the conditioner, it leaves hair feeling soft and silky and prevents breakage causing hair to grow stronger. The repair mask is the icing on the cake! The rich formula contains a blend of butter and oils that will keep the hair shiny and stronger than ever.
2) Wide Tooth Comb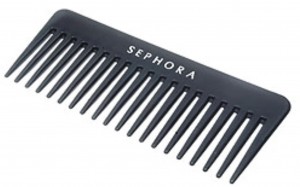 A lot of women use different kinds of combs which are harmful to hair follicles and causes hair to break.  A wide tooth comb simply combs the hair to give a suitable hairstyle and helps to detangle both relaxed and natural hair. It may look big but it is more useful and less harmful to your hair than most other combs. The results? little to no breakage!
3) Satin Scarf or Satin Wraps.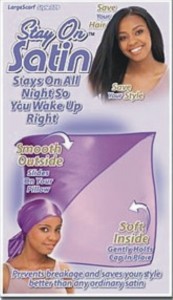 Most women tend to leave their hair uncovered while sleeping. Make it a priority to use a satin cap to sleep.  First you section your hair with the wide tooth comb, combing it anticlockwise, then use the satin cap to cover it. This helps prevent split ends and having to put heat on the hair everyday to straighten it out. Do this for a week and you will notice a tremendous difference in the texture of your hair.
4) Daily Moisturizer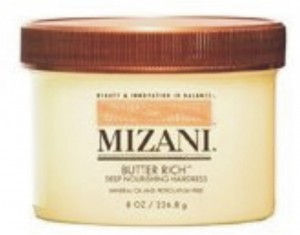 Mizani butter rich deep nourishing hair dress, is a light moisturizer that serves as a good source of hydration for the hair. Its rich fast absorbing butter blend prevents breakage.  It is advisable that you moisturize your hair as often as possible and mainly at night.
5) Organic Root Stimulator Olive Oil Edge Control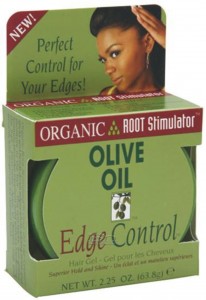 Organic Root Stimulator Olive Edge Control is a non -sticky and non- greasy formula used to hold edges down. Whether it's natural or relaxed, it works with the added benefit of bringing shine and moisture to the hair.  It can be used to create beautiful and desirable hairstyles. Try it and finally kiss sticky, hair-breaking Gel goodbye.
Related articles across the web