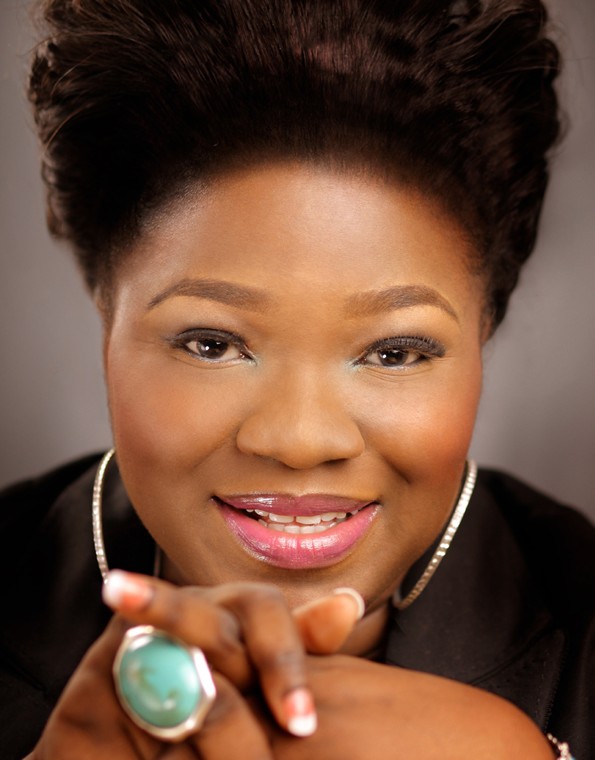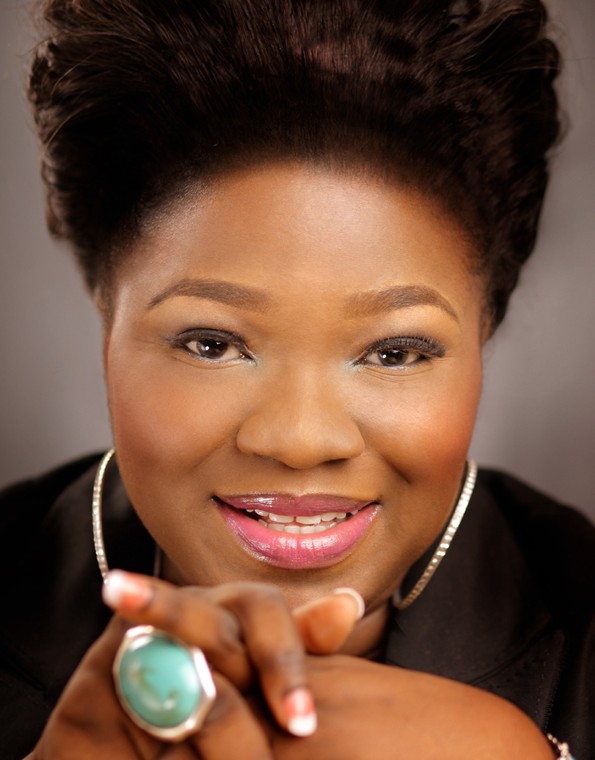 Although from an early age, she knew she was cut out to sing, her parents' desire was for her to have a "proper profession". So, she concentrated on arming herself with two degrees; a Bachelor and Master's degrees both in Architecture from the University of Lagos. But the pull to do music was too strong. She launched into limelight as a member of the musical group, KUSH. But that was short lived as the group separated in 2004 after their only album that had he hit song, 'Let's live together'.
Lara George then went solo. In 2008, she released her first album 'Forever in my heart' with the hit song, Ijoba Orun.  A second album, 'Lara George' followed in 2010. Her third effort titled, 'Higher' is currently making waves with songs like "Dansaki" and "Higher". I spent an interesting afternoon with Lara as she told her compelling story on the journey to being a musician. She recalls that although she loved to sing, it was confined to her family home at Yaba! So, there was singing somewhere? There was a lot of singing in the house. My sisters and I used to sing together. It was fun. We never sang outside the house because music was not encouraged, at all, by my parents. Oh, really? Yes. My mum is the best mum in the whole wide world. I wouldn't trade her for anything but she believed that if you were involved in the arts, you were not serious. For her, the things that constituted any kind of profession worth mentioning were courses like Architecture, Medicine, Law, etc. She didn't want to have anything to do with music, football or anything like that. I remember her throwing away a few of my younger brother's footballs. The resentment she felt for the arts was more than just a passive dislike because she wanted the best for us; to have good education. So, you can imagine; it was a big struggle getting involved in music in anyway. I remember my oldest sister wanted to learn how to play the keyboard because she loved music so much. She would buy this mini-keyboard with her pocket money and she had to always hide it. One day, during the summer holiday, she told my mum she wanted to learn how to play the keyboard. My mum said to her, "Your mates are in computer school and you want to learn how to play the keyboard? My friend, off to UNILAG Computer School!" That was what I grew up perceiving music as. So, how did you find expression? I think the way God designs these things is that when He places a gift in you, there is no running away from it. You can't kill it either. I think I spent pretty much of my time trying to kill the desire to sing. Even now, I still struggle because in my brain, I have an MBA and I'm thinking, Lara, maybe you need to change your career because I feel like I haven't quite done everything.
Are you feeling this way because of what your mum sowed in you? I'm not sure but again, it could also be because I think I have more capability than I'm actually utilizing. I feel I have this other part of me that I haven't quite explored. So, I'm thinking that there is more managerial side to me, more administrative side to me, more finance savvy side to me than I'm actually using. If I were more politically minded, maybe I could end up in the Senate handling some serious matters that could shape the entertainment sector in this country. So with this background, how did you still end up doing Music? I had the fortune of attending this beautiful school called Queens College in Lagos. My six years there was absolute bliss. I was taught and I learnt. On Wednesdays, we had extra curricula activities and we were mandated to choose one activity. It was my excuse to do music. It was wonderful because I got to join the choir. We had wonderful teachers who taught us how to sight-read because it was classical music that we studied. I was learning how to play the keyboard. We were voice-trained as well. It was awesome. By the time I got to JSS 2, they began to give me lead parts to sing. I remember one particular Christmas Carol when I sang, 'O Holy Night'. That was very phenomenal for me because that night, I saw a few people getting up and kneeling down, just caught up in the euphoria. One of my aunts was in the crowd that night and she came to me afterwards and said, "Where are your mum and dad?" I said they were not here and she was full of regret that they were not there. That concert was the beginning for me.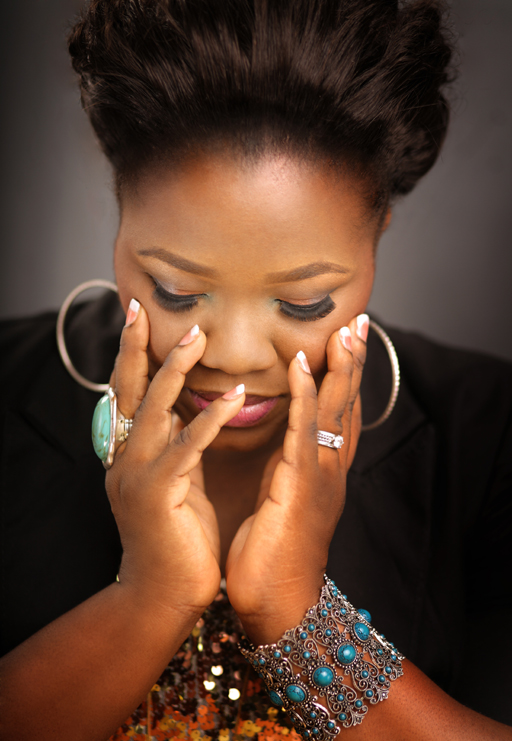 And how did KUSH happen? A couple of years later, I got into the University of Lagos, studying Architecture. And my radar zoomed in, searching what fellowship to join. I wanted to join a fellowship choir. So, I asked for the most forward moving fellowship that will accommodate the kind of music that I like. House on the Rock, at that time, was just starting their fellowship on campus. The choir was just starting as well so, it was a fantastic opening for me and that was how I met Emem, TY Bello and Dapo – who just come in from Ife, at the time, and said music was what he wanted to do with his life. I thought that was very weird and within me, I said my mother must not meet you! It was funny because TY, Emem and I didn't start off being friends. We hit it off musically but we didn't quite hit it off on the friendship level. At the time, TY didn't have a room in school and so she used to crash in my room. At night, when we were supposed to be sleeping, TY would be rapping, writing lyrics and gospel rap had just started in Nigeria at the time. It was very interesting for me because, I found them all as people who shared the same passion like I do. I have been writing songs on my own but I hadn't quite known people who were also interested in writing their own music. So, when I met Emem and TY, we hit it off right away. Then, one day, TY's brother, Gbenga Shokefun, came in from the USA and TY said to him,"My friends and I can sing". So, he took us to the studio and recorded a song which he found to be very nice. And the choir we were in, at that time, had just recorded an album on campus and it was a hit. We used to have shows and the main auditorium would be sold out. It was wonderful. So, Gbenga said he would take one of our songs back to the USA and take it around to see if we can have a record deal.  And sure enough, a couple of months later, he started calling. But there were some record labels who wanted to sign us on for 20 years. Finally, this deal came along from a record label called DKG Music. They wanted to sign us on for five albums and they were offering us what was a lot of money at that time for students. We got signed on but everything was very short lived. We had four active years but we did just one album within that time because it was a developmental stage. We spent about two years preparing for that album, we spent another eight months recording the album before it was finally released and one year after, we were on our way to splitting, unfortunately.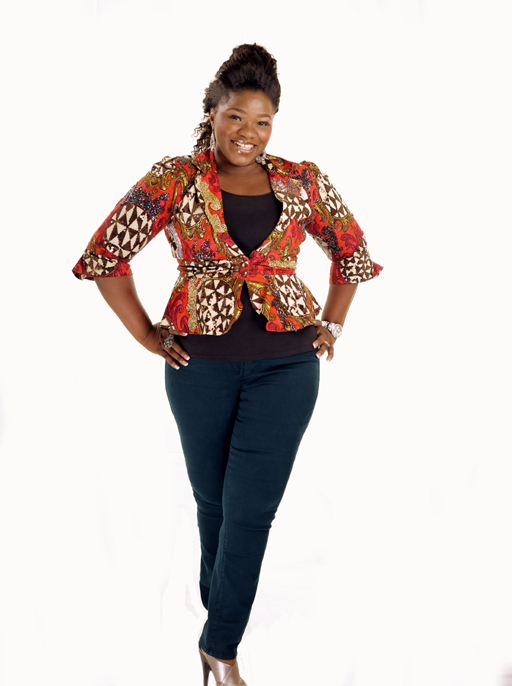 What really happened? It was many things. At the time KUSH came on the scene, the Nigerian music industry was not where it is today. We were not earning a $100,000 in endorsement deals. A couple of people who were coming up behind us then earn more now. It was very tough for three young professionals (because at that time Dapo was already based in the USA) not to have a regular income. After a while, everybody started to look for what to do and that started to cause a bit of pressure on the group. So, we grew apart because when we were all not trying to do music; there was no way the centre could hold. So, we had to go our separate ways. I must say it wasn't easy seeing what you have built come crashing down. At this point, what did your mother think? By that time, she wasn't quite so quick to say, I told you. Because by that time, people had started stopping her on the road to say, "Are you not the mother of Lara?" She was enjoying all the attention and I actually caught her a few times showing off with the KUSH album. But she never told me once that she loved the album. She never did. She always had caution in her voice. By the time the group broke up, she didn't have much to say. But I'm not sure that she was happy that we broke up. She would have loved the euphoria to go on. So how did you go about having to start off on your own? It was tough. I was very unsure of myself.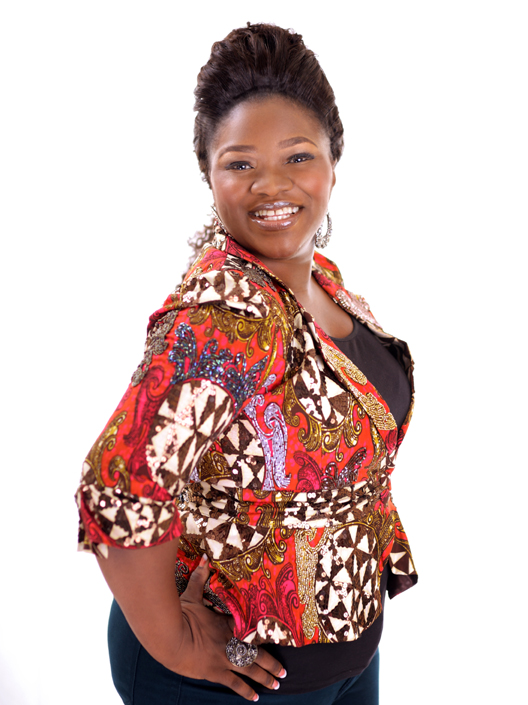 Was that why you auditioned for the West African Idol competition? Yes, it was why. But I didn't think being a part of West African Idol was a big deal until I got into the show and I saw newspapers articles about me being in the show. I thought that Nigerians would be able to see the difference between KUSH as a brand and Lara George as a brand. Apparently, we were one and the same. I have no regrets though. I'm glad that I did because one only gets one chance to do something. Most gospel artistes are not listed among A-list musicians in this country and when you are female, you are further in a minority group. How would you say you have fared? It's like double jeopardy. It's extremely tough being a female gospel artiste. It is the reason why, sometimes, I ask myself: should I be doing this? It is very tough. As a gospel artiste, I know churches can't pay as much as secular sponsors of shows and such sponsors would not list you as one of their artistes. How do you cope? This is something that I deal with everyday. I have no idea. I can relate this to Africa Cup of Nations and how we used home based players and we got the cup. Sometimes, we need to value our own people. We don't place as much value as we should on our people. If we say that we believe in this country and the future of our people then, we need to begin to put our money where our mouth is and start supporting home grown artistes. I believe the churches can pay our fees because they buy private jets. If a church can maintain private jets then, they can pay Nigerian gospel artistes well. That is my submission. We celebrated International Women's Day recently.  How would you assess women in Nigeria? I think women have fared absolutely wonderfully in this country in spite of all the odds. I think women are breaking the glass ceiling; doing well across spheres – in politics, journalism, entertainment, business and management. Women are excelling and we do the job well. Would the challenge you are facing make you wish you were a man at this time? I've never for one minute thought I prefer to be a man. Women, in spite of the challenges, are people who can eat their cake and have it, if you play your game right. In what ways has motherhood affected you? It's given me a much broader view on life; better perspective on things. It's made me appreciate the finer things in life. What would you or won't you do for music? I would use the best resources at my disposal to give the very best music to people but I won't go naked for music. What is life like as a musician? Awesome! You get to do what you want to do, how you want to do it. We have poetic license. It's one of the best jobs in the whole world.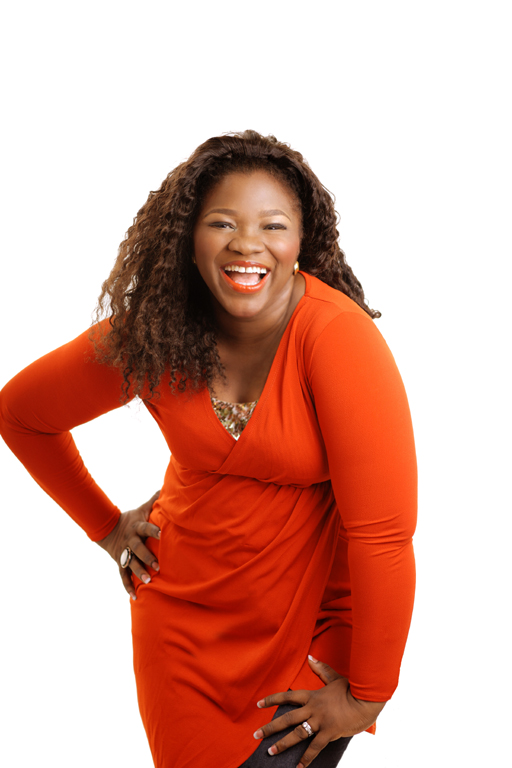 How challenging is it living the part of a celebrity? As far as I am concerned, you are not a celebrity until you have like seven figures regularly in your bank account. I don't see myself as a celebrity. When I get to that point where I have that kind of figure, then I may be able to answer this question well. I don't have the challenges that some of my colleagues have. I can go to the market, walk around with my hair tussled. I can get away with a lot of things. Every time I do a new hairdo, people don't recognize me. So it's okay. I don't have the challenges that some of my colleagues have.
Related articles across the web